With most of the al fresco dining schemes to continue and remain permanently, have you ever considered converting your business into one? Even though indoor dining and hospitality are now permissible, trying out this setup seems not a bad idea for restaurants.
In Westminster, there has already been some discussion about the long-term viability of this type of plan. Going alfresco is also a workable solution for businesses to continue operating at maximum capacity.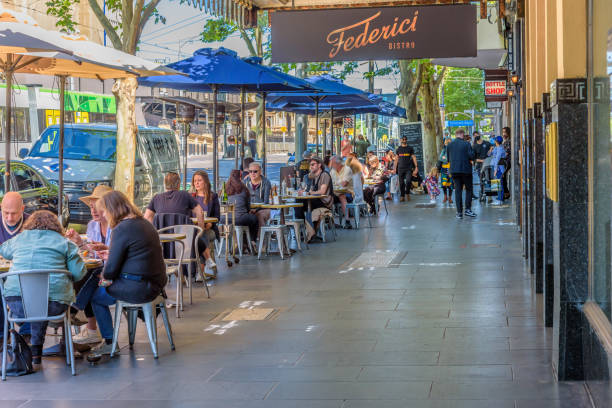 Aside from good lighting and better ventilation, outdoor dining can provide your restaurant with numerous advantages. We intend to discuss the basics of outdoor dining in this article, as well as what changes you need to make if you intend to convert your restaurant to one.
Al Fresco Dining 101
Alfresco is used to describe 'outside' or 'in the open area, yet its true meaning in Italian is 'in the cold.' It's commonly seen in tropical countries where sunlight is abundant and the weather is perfect to enjoy one's food outside.
For areas that have wet and gloomy weather, it's a concept that's often ignored as it appears to be not workable. However, due to the sudden rise of café culture, al fresco dining is now to be seen in every city center. Regardless of whether you're in a tropical country or none.
Putting aside the pandemic, consumers already started to patronize this dining concept. The need for wide spaces and better ventilation was already enjoyed by modern diners even before social distancing was mandated.
In the UK, almost eighty percent of modern diners stated that if outdoor dining is permitted, they'll be staying in a restaurant longer than usual. They find it more healthy as they'll be getting an adequate dose of the sunshine vitamin, and a breath of fresh air every once in a while.
Al Fresco Dining – Factors To Consider
Here are the major points that you should consider should this concept sound appealing to you.
Floor Plan
Operating in an open space is a bit more complicated than working in an indoor space. Make sure that your floor plan will be designed to help enhance the efficiency and productivity of your staff. It must support the workflow that you've established with your team.
Consider deploying a functional POS system. These types of tools are responsible for guiding and improving the performance of your staff. Ask for professional help with your floor plan, it may cost a bit more, but it'll be worth the investment.
Space
Before adopting al fresco dining, you have to ensure that you have adequate space for outdoor tables and others. It must be wide enough to cater to your customers, and for your staff to move freely within the work and dining area. In the meantime, social distancing must also be observed.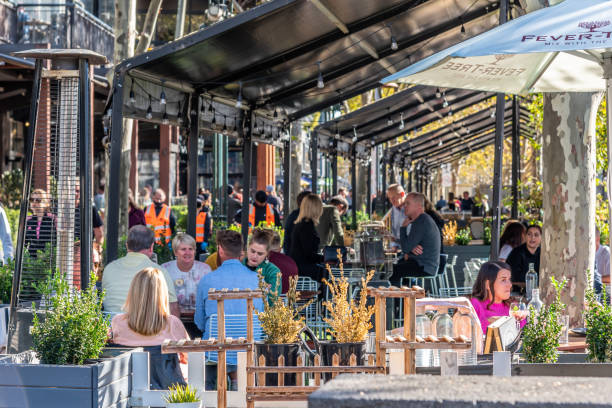 With this space, make sure that your guests won't feel cramped and they'll still be comfortable dining. It's also understandable that you won't be able to control everything outside, but you must ensure that there are no unpleasant odors or sights in the area.
Design
Just like everything else, your design for your outdoor dining area should be aligned with your restaurant's theme and concept. Your choice of fixtures and furniture will play a great role in a diner's experience.
Be creative and playful within your means and limits. Put yourself in your customer's shoes and think what are the other design factors that could affect their choice. Always aim for your area to be well-lit and insect-free.
Licensing
Keep in mind that you'll be using a, technically, public space. Whether it's a space in front or back of your premises, there are chances that it's not included in your indoor space deal. So you must ensure that you will get the proper license and permit to operate outdoors.
Now, these permits will depend on your area. In the UK, they have the 'pavement license' that allows you to operate al fresco. In the US, they have different requirements per state. Talk to your local food authority and identify what permits need to be secured.
Advantages of Al Fresco Dining
As almost everything comes in duality, the same goes with outdoor dining. Here's the first side of the coin.
It creates a different ambiance.
There are things that you can't provide with indoor dining. Natural lighting and nature create a relaxing mood for your consumers, especially if the weather is clear. This type of setting is what encourages customers to dine and support a local restaurant.
It provides extra seating.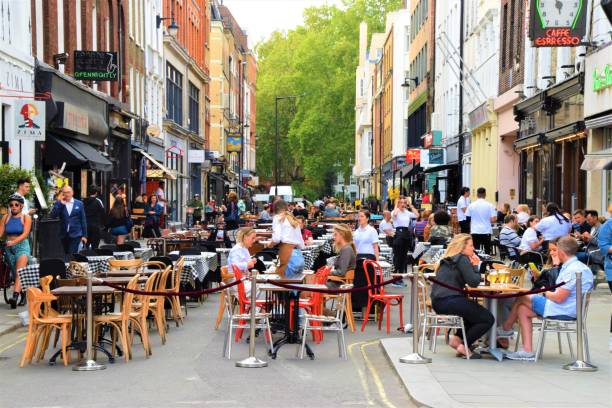 Offering al fresco dining is giving your restaurant a new source of income. You increase the maximum seating capacity of your establishment, applying the same for your meals served as well.
It improves your revenue.
Additional seating capacity is additional revenue for you. Also, providing outdoor dining space draws more customers into your brand. Aside from that, it's trendy, with the right set of design and fixtures, you can expect more consumers into (and outside) your door.
Disadvantages of Al Fresco Dining
To help you further with this decision, we'll be discussing the other side of the same coin.
It has limited access to restrooms.
For your customer's convenience, an outdoor restroom is also required. But, if you don't have enough capacity to create one (or space), you may be increasing the load for your indoor restroom.
Accessibility to comfort is an important element in a customer's dining experience. Excessive walking may not be a good factor for both your indoor and outdoor customers. For outdoor customers, they need to walk a bit more to go to the restroom. For indoor customers, people going back and forth may not be the best dining background for them.
You have no control of the weather.
Weather plays an important role in outdoor dining. Guests might find it hard to get cozy and comfortable if their surroundings are dreary. Good weather is a must to complete a perfect al fresco dining experience.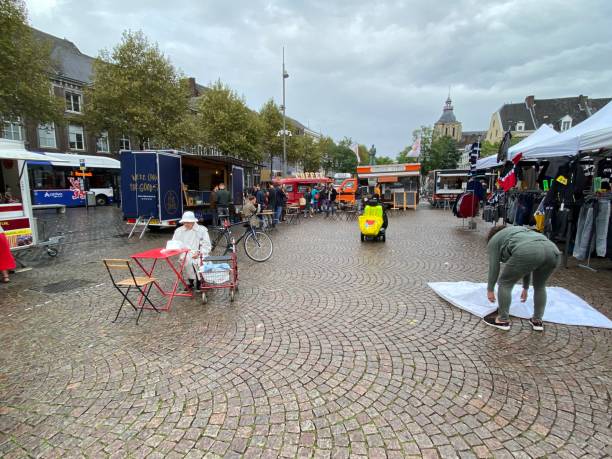 The point here is, you can't control the weather. And you can't just keep your tables and chairs just because it's raining. It's wise to have an open yet covered area to keep your customers protected from too much heat or rain.
It requires more staff.
Especially on a busy weekend, you may have a hard time managing both your indoor and outdoor dining staff. Make sure you have an optimal staff every shift to ensure that every customer's needs will be met.