Contactless payment is just one of the contactless services that are slowly yet steadily penetrating the industry. However, due to the impact of the pandemic, the demand for this type of service grew exponentially and every business now offers it.
In the UK, the value of transactions made through contactless payment portals or systems reached 12.18 billion British pounds last December 2020, approximately. This just shows that this system is well supported by modern consumers.
And now that we are beginning to transition from the pandemic era to the new normal post-pandemic period, contactless transactions seem to be considered an essential component of any business operations.
Well, it's just natural, isn't it? Consumers are known to instinctively adopt systems and methods that serve the convenience and provide faster, more accurate, and secure services. Not to mention the safety it offers due to the reduced risk of virus transmission.
Just with the above mentioned, it is not surprising that contactless payment and online ordering solutions are already part of the purchasing process of consumers. Modern diners are already accustomed to this type of service, and it is still growing in popularity.
Read along to help you understand more why consumers are raving so much about this type of solution. We listed the most common and top reasons why a contactless payment system is an integral part of your restaurant management.
Contactless Payment in Restaurants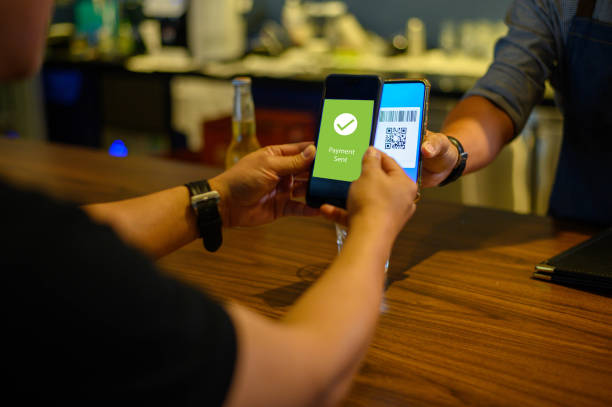 This type of restaurant solution was already existing even before it claimed the spotlight during the pandemic. It is not that popular even with restaurant owners, however. Due to their unfamiliarity, restaurant owners find it a bit daunting to involve this type in their operations.
But that shouldn't be the case for you. By now, you should've known how crucial this service is for your restaurants. Two-thirds of UK modern consumers preferred businesses with contactless payments service to those who don't. For them, deploying such a service demonstrates that a business is to be trusted.
In the hustle-and-bustle setting of restaurants, it will help you facilitate your entire operations. Since everything is automated, your staff can provide a fast and accurate payment processing service to your customers.
Now, the lines will be shorter and there will be no need for customers to wait long just to know their total bill or get their change. And this is just the tip of the iceberg. Contactless payment systems bring so much more than a streamlined payment process.
What Contactless Transactions Have To Offer
The following points should help convince you that contactless transactions and services will benefit your restaurant if you are hesitant about investing.
Convenience
Just like every restaurant tech and solution, contactless transactions make it easier for consumers to complete their desired activity with your brand. With traditional services, your staff has to manually input every information and data there is.
However, with this type of transaction, your customer can easily scan a QR code or input their mobile number (and other necessary information), then the transaction is considered complete.
Efficiency
Since you're freeing your staff members from doing mundane and repetitive tasks, they can now focus on the crucial parts of their jobs. Their productivity and efficiency are sure to skyrocket with the right set of tools.
For instance, if you're equipped with a contactless payment solution, customer payments won't have to be collected or delivered by your staff repeatedly. They could save a great deal of time and divert it to more important tasks if they used it.
Higher Table Turnover Rate
Table turnover is a valuable indicator of the success of your restaurant. If your tables and customers are flying in and out, then it's a sign that your business is doing great. Think of it this way, higher table turnover means a higher visitation rate, which only leads to higher income.
It's connected to the increased efficiency of your staff. There is no need for your customers to wait for your staff to attend to them. If they have an online reservation or even if they are to get their bill, your customers can quickly attend to their needs.
Safer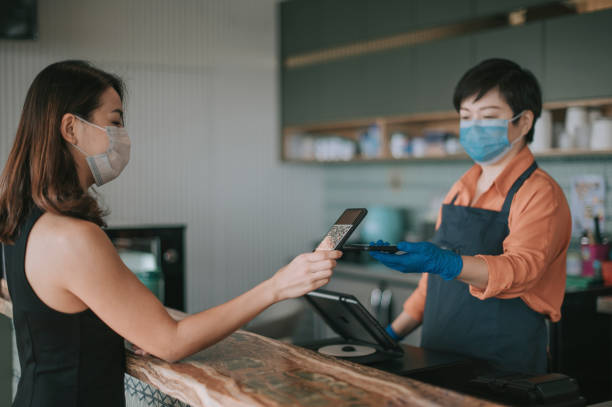 The reduced physical interaction between staff and consumers is what makes contactless transactions soar in popularity during the pandemic. And while there are fewer restrictions due to the vaccination campaigns, the threat and risk of the virus are still very present.
Through contactless transactions, you're promoting to consumers that you value their safety and convenience over anything else.
Secured
If there's a reason why consumers and business owners alike are hesitant with contactless transactions, it would be the status of security of their information. Especially with transactions involving sensitive information such as account number, complete address, and the like. But nowadays, people are used to using technology such as takeaway ordering apps.
While there are chances of data getting compromised online, rest assured that this type of service is integrated with a robust security system. It might be safer to do a contactless and online transaction compared to the traditional methods.
And to address the concerns you might have about contactless payment systems, here's a quick discussion about the major misconceptions regarding this topic.
Misconceptions About Contactless Payment Processing
Unlike what most people think, online payment transactions are unbelievably safe and convenient. We ask you to join us in finding out the truth behind this type of payment process to stop the issues from arising in your mind.
Below are the most common misconceptions that affect business decisions by owners and consumers.
Online theft
From sneaking small changes in a consumer's account to identity, online or cyber theft is a serious concern of both consumers and business owners. However, there's a huge gap of information for this matter.
To be able to access a customer's complete payment details, one must do more than just stand near an NFC card reader. While there are alarming applications that can provide access to a customer's data, they will not provide the entire data needed to complete payment.
The transaction will be done in an EMV secured space. If one tries to steal the entire POS terminal, the only thing the thief could see is that the payment is already processed. No information will be exposed and compromised in the process.
Card duplication
Another myth that needs to be addressed is that it'll be easy to create duplicate contactless cards once your customer's data were captured. To help you gain a better understanding, let's just say that your set of customer data was compromised and hacked.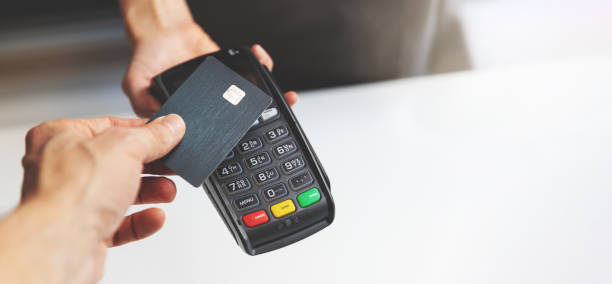 While the hackers may have access to the data, they can't do anything about it, much less complete a payment transaction. To process a contactless payment service, your customers are provided a one-time code that's protected by advanced encryption.
It is through this feature, that even though a customer's data was exposed, the hackers won't be able to use it for payment and other online transactions.
Accessible on all devices
Even if your customer connects their contactless payment platform to their multiple devices, one can't still access a thing if they don't have the pin with them. So for instance, if your customer's mobile phone was stolen, they have nothing to worry about.
The thief won't be able to complete any activity or even access the account if they don't have the one-time pin provided.