Offering plant-based menus is a major step that is set to lead the Restaurant Industry into recovery. Many restaurateurs are seeing potential in this food trend and already started capitalizing on the growing demand from the market.
On October 14, a plant-based restaurant group based in the UK, Neat Burger, is set to open its fifth store in the capital. Considering the restaurant landscape today, it's an enormous growth, especially now that they are setting to open additional twenty UK restaurants by next year.
The support they received is not that surprising. In the UK alone, the number of British consumers that turned meat-free with their diet grew by forty percent over the past twelve months. It's a market with increasing promise and opportunity.
Part of your transition to the new normal dining scene is to meet the new expectations of consumers. Satisfy their cravings for better, safer, and healthier dining. With the help of this article, you can navigate this food trend easily by learning what it is about.
Plant-based Menus for Restaurants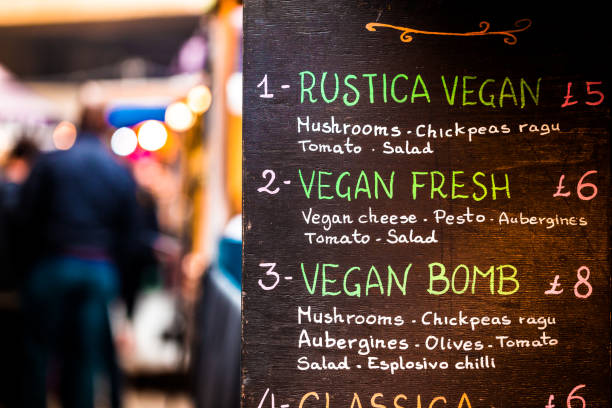 Consumers are known for their dynamic needs and requirements. This explains the birth of different food trends such as vegan, pescatarian, vegetarian, flexitarian, and the like. It also explains why plant-based diets gained popularity.
Plant-based menu items are food items that use plants as their primary ingredient. It's a diet that focuses on offering natural plant-based products such as vegetables, legumes, fruits, and whole grains.
One of the most common reasons why the likes of you may hesitate to invest in this menu type is because its approved ingredients don't appeal most to consumers. Given its restrictions, it may be extra challenging for you to explore this change in menu type or to add this to your menu.
However, even before the pandemic, consumers have already begun trying out this type of diet. Meaning, there's already a growing demand for menu items that fall under this food type, encouraging more restaurant owners to explore this type of food trend.
Impacts of Plant-Based Menu in the Restaurant Industry
Pandemic or none, this food trend has already gained lots of attention. And now that modern diners are more conscious about their health when it comes to dining and food intake, it will no doubt provide you with new opportunities to increase revenues and customer base.
It promotes sustainable operations.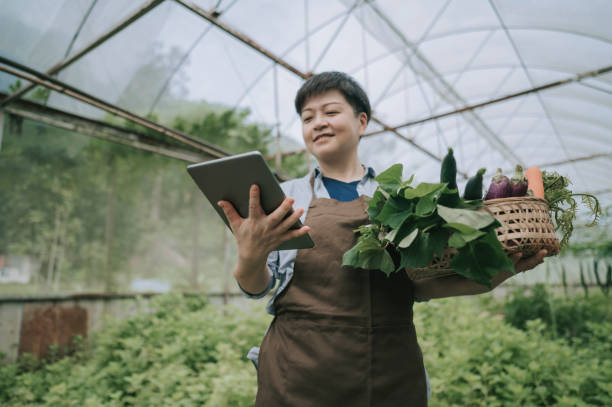 If there's one more trend in the industry that you should try to maximize, it's the green or ecological movement of the market. Consumers are now more eager to support businesses that adopt a more sustainable type of operations and products.
Offering a plant-based menu showcases that your restaurant is also open to incorporating more concepts on how to become a green restaurant. Providing an option to cater to this alternative diet is a great way to express your stance in the sustainability movement.
It speaks well with the younger generations.
Your target customers may not be coming from the main supporters of plant-based menus, but if you're looking for an expansion opportunity, this might be it for you. Knowing the purchasing authority of Millennials and Gen Z could be a solid income drive for you.
It increases your bottom line.
And it's not just because you're offering wider menu options to choose from, but most likely consumers are more forgiving when it comes to special-diet menus. They understand that since it's tailor-made and not artificially or mass-produced, it would cost them a bit more.
Make sure to maximize the room to wiggle your price given by your consumers. Wisely plot the price of your plant-based menu and see how the market will embrace it. It's best to conduct market research first to prevent making obvious mistakes.
It demonstrates innovation.
Running a restaurant, you must be exhausted with ideas on how to make your business stand out. Being aware of the fiery competition in this field, you have to continuously show your customers how proactive you are with innovation.
While there are things that are good to keep and maintain, you also have to show that you're open to new ideas and concepts which can improve your business. Just like how you embraced restaurant technology in your operations, plant-based menus can also build you the appropriate exposure in the market.
Reasons why Plant-Based Menus are Good for Your Restaurants
Still, feeling hesitant about this food trend? It's okay, we understand. Most of the restaurant owners are also having a hard time incorporating this type of menu on their official menus since they're afraid that it would interfere with their brand identity.
However, with adequate research and planning, plus proper timing, there's nothing impossible for you. As long as you can find methods on how to combine special diets with your regular menu items, you'll be on fire.
To clear out the doubts on your mind, here are the main reasons why restaurant operators are enamored with this trend.
It has a huge and growing community.
Nobody wants to cater to a dying market. Unlike other fads, the market for this trend is growing as we speak. In recent studies, one-quarter of consumers are eliminating meat from their diets.
It's a market that's too great to be missed. If you still find it hard to offer this type of menu item, you can easily try out one item at a time on your table service app. This makes it more manageable on your end and allows you to observe and track the performance of your current customer base.
It provides variety and creativity to your menu.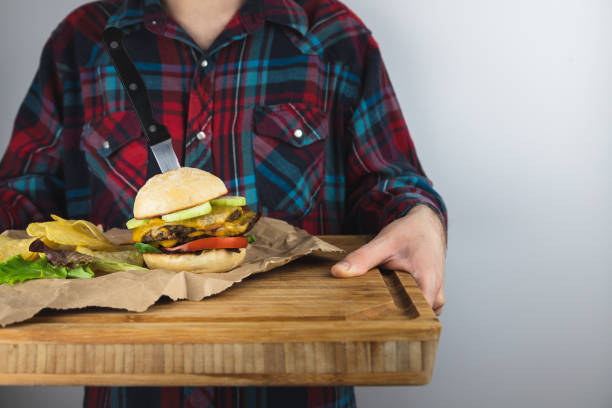 Although plant-based burgers are leading this food trend into popularity, that doesn't mean that it's the only item you can offer under plant-based menus. If you're going to look closely in the market, most of the best-selling items in every aggregator and third-party provider are plant-based or any related food item.
This should motivate you, along with other restaurant owners, to be more creative on how you would present your new menu items. Even though it's a growing market, most of the consumers are still not used to it.
You'll be forced to look and innovate other methods on how you can introduce this menu type to your customers in the most appealing way.
It caters to all ages.
This food trend covers the needs of consumers across generations. Older generations, see this as a healthier alternative for processed, artificial, and meat-based food items. It also allows them to indulge without the concern of the usual health problems associated with food intake.
As for the younger generations, Millennials and Gen Z, their motivation comes from the eagerness to support sustainable operations that won't negatively destabilize the planet.
It can widen your customer base and cultivate customer loyalty.
Aside from specifically targeting a market, consumers always consider environmental and social responsibility when they purchase a business. You can anticipate their loyalty if they find out that your restaurant is environmentally and ethically conscious.
It enhances your brand image.
A restaurant serving a plant-based diet meal will exhibit social responsibility since it will provide nutrients to customers who suffer from illnesses, enabling them to stay healthy. You will gain patronage from the public because you advocate healthy food choices.
Tips on How To Introduce Plant-Based Menus
Being aware of how your restaurant can benefit from plant-based menus, here are some useful tips to make it easier for you to feature this food trend on your menu.
Talk to your team
Before deciding what types of dishes you'll be rolling out of your kitchen, make sure that all your ideas are possible. Your team must be completely on board with this since they're the ones who will prepare and serve it to your guests.
Ask your team, especially your kitchen staff on what are the possible menu items that they can workaround while incorporating the disciplines of a plant-based menu item. Allow them to be part of this process as they play a huge role in implementing it.
Select food items that complement your brand
As we've mentioned, one of the main reasons why business owners are reluctant about this idea is that it directly clashes with their brand. It only makes sense, because how would a consumer trust a meatless steak? A bit tricky, isn't it?
That's why it's a must that you know what are the possible menu items that can be switched to plant-based and at the same time, still speaks for your brand.
Ensure it's visually stimulating
You can't blame customers if they're not so much into plant-based menu items. No matter what you do, they will claim that it will look and taste different. This is where you can step up. Every menu item, be it plant-based or not, will be visually appealing to customers.
Work closely together with your chefs and line cooks. Experiment with how you can incorporate this special diet without compromising the quality of your food items.
Bring attention to your new menu items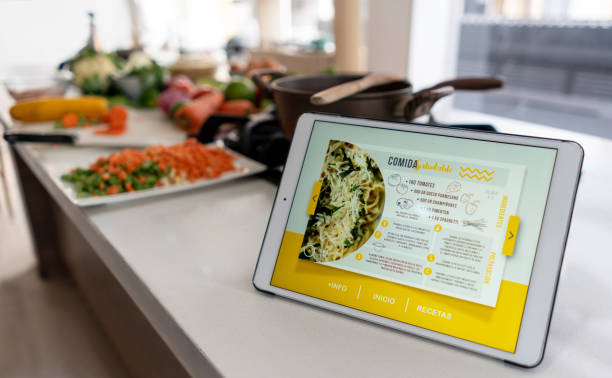 If your new menu items are ready to be tested out, make sure that you update your online and physical menu. It'll be a great waste if you won't let your customers know that you have a wider option for food items.
You should also highlight your new items by creating a separate menu section for them. It'll be easier for your customers to identify which is which if you properly label and categorize them.
For instance, if you're offering a vegan menu, make sure that you will provide information that will allow your customers to know that that food item is vegan. Consider creating a separate section or input a specific graphic that will inform your customers about their choice.
Prepare your team
Your kitchen staff is not the only ones that should be trained and informed about this new venture of your restaurant. It's also important that your FOH team is well versed in your new menu.
Since they know your new menu items very well, it allows them to effectively upsell or cross-sell menu items. If your resources are limited, you can start by briefing them during your staff meeting before a shift starts.
Implement an impactful promotion strategy
Updating your menu will do you little good. But a little good is never enough for your business. You have to constantly strive and aim for the best. The same goes for your marketing as well.
You need to come up with a marketing strategy on how you would promote your new plant-based menu items. It's important that you know your target well, and create campaigns that will magnify the benefits of this food trend.
Social media marketing can be your first step. Create appetizing posts on your Instagram, or host a giveaway contest on your Facebook page. There are plenty of ways you can engage your online customers on your new menu items.
While others are still focusing on how challenging it would be for them, you have to start recognizing how adopting this food trend can serve your business well. While the trend is unlikely to fade anytime soon, you miss a lot of opportunities when you avoid it.
Now, are you ready to grab the opportunity?