Recently, the government of the UK announced changes to the laws regarding tipping in restaurants and the hospitality industry. This act was set in motion to show support to the recovering industries.
Although the specific information is yet to be disclosed, this is already considered a major development for the industry. Having a great authority showing commitment to supporting the members of the foodservice industry is noteworthy.
But, now that there's a lawmaking body that will protect the tipping pool, how do you think it will affect your operations? As an owner, does this movement have something to do with your revenue?
This matter never fails to stir up an issue in the industry. It always comes down to whether the management or the staff should handle the tipping given by the customers. Below, you can see what are the observed advantages and disadvantages of this practice.
The Practice of Tipping in Restaurants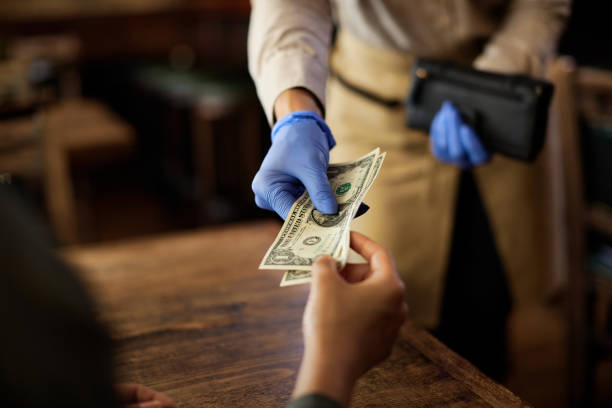 Restaurant tipping is a common custom in the industry. Although other countries and disciplines are not in favor of it, it is a proven way to keep your staff high spirited and motivated on their job.
The amount of your mandated tip will also depend on your area. Some countries require customers to leave a certain percentage for the tip, while others will not accept any type of tip as it's against their belief in service.
Other establishments are working on abolishing tipping due to its controversial nature. Instead, they're levying service charges to protect the wages of the staff. In technicality, it all boils down to the management on how much they care for their staff.
What is the average tip for restaurants?
Again, this will depend if there are national laws that will require you to mandate tipping on your restaurant. But, in general, it's fifteen to twenty percent of the bill, before tax. Anything below that seemed to be not acceptable except if the service is truly unsatisfactory.
The distribution of the tips will be aligned with your established rules. You may consider using tip pools, a practice where all tips are collected in a single jar and will be partitioned to the staff after the shift. Before making a decision, speak with your staff and seek their input.
Tipping in Restaurants – Benefits
Here are some of the advantages you may enjoy should you wish to practice this custom in your business.
It serves as an additional income for your staff.
As mentioned, tipping is a great way to motivate your staff as it serves as a secondary source of income for them. Implementing mandatory tipping or service charge easily increases the amount that your staff can take home.
Although, in some of the areas, restaurant staff are well compensated and the amount they receive from tipping is just some kind of a bonus. Whatever form it is, it's still a huge help for your team. Moreover, motivated staff will be more productive and effective.
It enhances personal contact with customers.
Through tipping, your customers make it easier for your staff to interact and connect with them. This gesture leaves a huge impact on restaurant staff, who have to work in a high-pressure environment.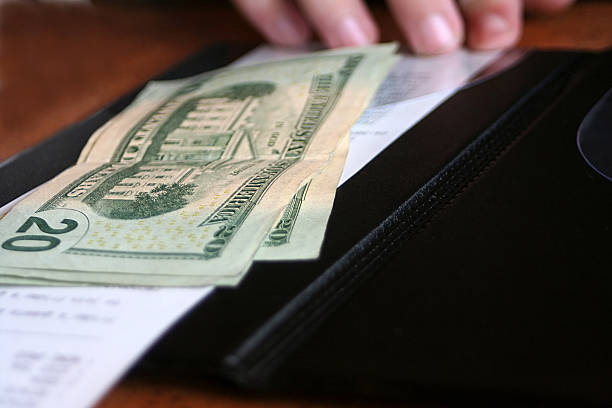 Tipping in restaurants often demonstrates appreciation towards the customer service that was delivered by the staff. Eliminating this practice may lead to miscommunication with guests and staff, which is counter to the emotional attachment every staff member and guest expect while dining.
It lets you keep a tradition alive.
Tipping in restaurants and other service-related industries was traced back to the Middle Ages. Keeping this tradition alive allows you to pay respect and preserve historical traditions that are at risk of being forgotten.
It gives you an allowance with wages.
Restaurants are required to pay staff the national average minimum wage. Although the system of tipping in restaurants will depend on the legal requirements of your area, implementing this method can help you around with the wage of your staff.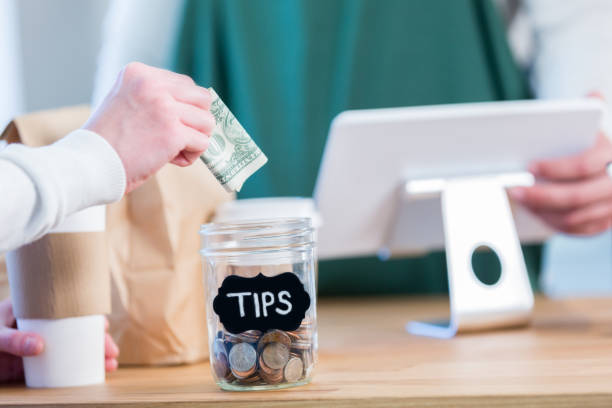 Imagine if you can reduce the wage you'll be giving out because you can simply let the tips compensate for it. Your staff will still be motivated to work hard since they know that the tip will be sufficient for them.
It also helps you lower your labor costs, especially if your customers will be willing to provide tips in a considerate way.
Tipping in Restaurants – Drawbacks
Here are some of the reasons why this topic remains divisive in the industry.
It provides unstable and uneven earnings.
If you'll get the rest of your team's wage out of the tips, this may leave you providing them inconsistent earnings. And you can't expect every customer to give tips, especially if there's no law requiring them to do so.
Leaving the wage of your staff in the hands of your customer is not a fair system. You should implement a 'service fee' to keep everything fair and consistent.
It ignites tensions between your team.
The absence of a balanced tipping system can hurt your entire team. On a normal shift, your front-of-the-house team can earn more compared to your back of the house. This is mainly because they are the ones serving your customers, thus they receive the tip directly.
This is a huge disadvantage for your BOH team as they typically live on a fixed hourly minimum wage. They also have limited to zero access to tips from customers as they don't have direct interaction with them.
It makes your staff feel undervalued.
Imagine what would you feel if you don't receive a tip as high as others do? Not so good right? You'll most likely check out what's wrong with your service, and be extra sensitive to how others do their job. That's exactly how your staff feels.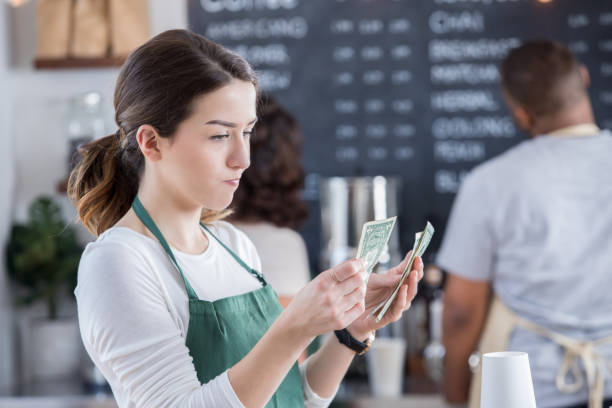 If you're going to build a working culture around tips, it would not be beneficial for you and your team. There are instances that a customer can't give more than a certain amount. This may lead to disappointment and frustration for your staff, leaving them to be unproductive.
It follows a complex system.
Tipping in restaurants varies from area to area and business model. How would you expect a customer to give a tip during curbside pick-up? For takeaways? For fast-casual and quick-service establishments? How about buffets? What about helping with the table service app?
Even though there are different laws about this matter, it'll always be on a case-to-case basis. Even with tip pools, the handling of the earnings within that jar will also depend on how the management will decide on what to do with it.
Others see tipping as disrespectful of their service, contrary to the common belief that leaving a tip means a customer is being courteous about the service of your staff. Whatever you see as more reasonable, make sure that you'll be putting it in the best interest of your team before you implement a new tipping system.