Ever wondered where is the best food truck location for your food business? Though there are parts of the new health protocols that contrast the principle of food trucks, running a street food business is still a better option rather than choosing to stop your operations.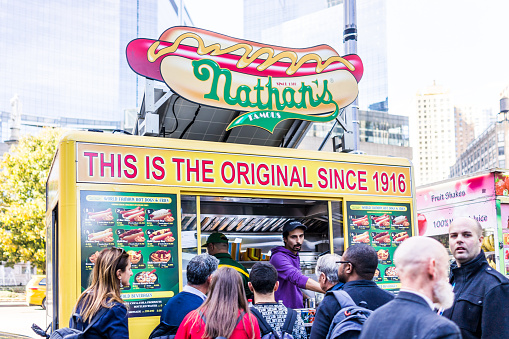 And what keeps other food truck businesses apart from their competition? Aside from your theme, menu items, and food truck designs, choosing the best food truck locations for your food business is one way to ensure your success.
Let's discover what are the most popular and best food truck locations that usually offer high traffic to support the success of your food business.
BEST FOOD TRUCK LOCATIONS
Business Districts
Financial districts are considered as one of the best food truck locations as it allows you to cater with professionals and businessmen. These are individuals who are always in a rush and are always looking for something easy to consume yet serve their palette just right.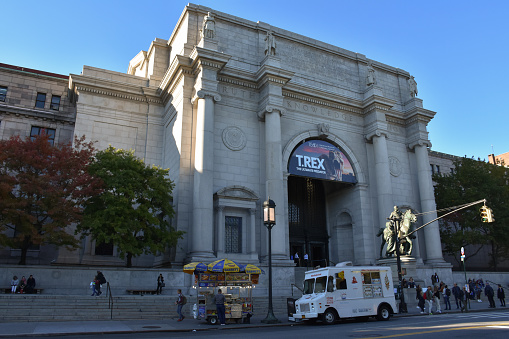 And if you park near cafes or restaurants, employees would be able to eat while in the rush to go back to their shift. Just make sure you'll arrive early and all your permits are updated to run smooth operations on this location.
Street Parking
Though this food truck location may be the most obvious one, this is the hardest one to secure. Since there are streets everywhere, you have to make sure that you'll be parking where your target market is. You have to decide whether you'll be making business with businessmen, construction workers, or shopping district customers.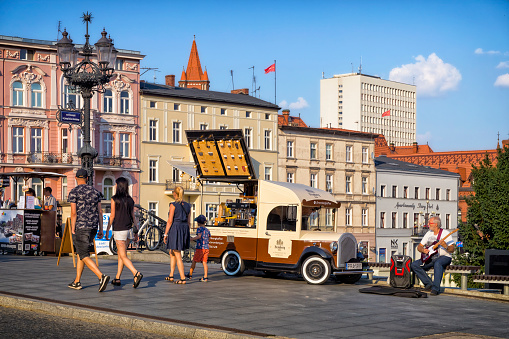 Also, you have to identify the time where the foot traffic is stable to make the most out of a business day.
Food Truck Parks
This is a highly competitive food truck location but you have to consider that many food trucks have a greater chance of attracting customers compared to a single food truck unit. Reach out to your food truck community and build a good relationship with them for them to consider you to include them in their group.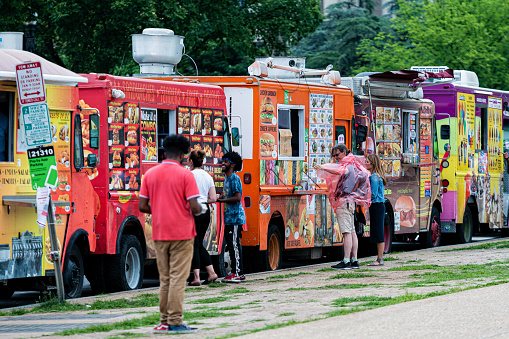 It'll be a great opportunity to collaborate with other food trucks as well, especially if their products complement yours. This food truck location will surely benefit your food truck business one way or another.
Gas Stations
Who is usually hanging out at gas stations? Drivers who want a refill of gas, and a refill of energy. There can also be tourists, travelers, and industrial workers (if there's one nearby). Should the gas station have a convenience store of its own, talk to the owner to avoid conflict of interest. You'll never know the owner might be satisfied because of the foot traffic your food truck business attracts.
Farmers Markets
Keep in mind that you don't have to commit right away to this type of food truck location. There are plenty of farmers' markets, and it might be challenging for you to determine which caters to the customers that are best suited for your food truck business.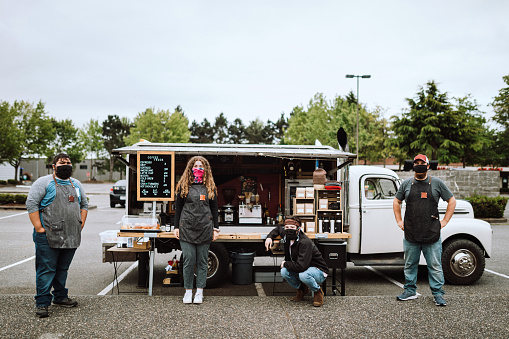 If you're securing your business during weekdays with the help of business districts, farmers' markets might be the best choice to increase your sales during weekends. Plus, you can also source your ingredients with other local vendors which can be beneficial for your food truck business.
Festivals or Events
Even though this is not the best food truck location, for now, festivals and other events have already proven that they are worthy locations for any type of business, especially food businesses. Especially if you're planning to launch a new menu, one way to secure an audience is to introduce it during an event.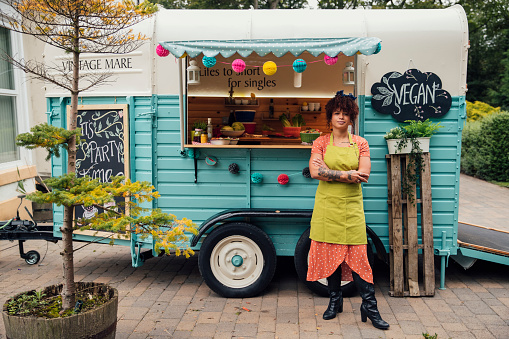 If it would be too costly for you to ensure a permit inside the premises, try to capture the traffic around the premises. It could be in the parking space of the event or event a street leading to the event itself.
Food Truck Business FAQs
How to secure the profitability of your food truck business?
Make sure to invest in a good food truck. Finding the best food truck location would be useless if your truck itself can't sustain your business. Adam Sobel once said, "Your business will constantly be at mercy of the efficiency of your truck", if you want to ensure that you'll be operating smoothly, you have to buy an efficient vehicle that can support the demands of a food truck business.
What's the best food truck technology to purchase?
If it's not your priority but you're planning to purchase a technology to support your operations, you should purchase a POS or EPOS system that can meet the needs of your food truck business. Find the most flexible, reliable, and cost-friendly online food ordering system (UK) for your needs. 
What are the permits needed for a food truck business?
Permits may differ depending on which food truck location you'll opt to operate, but make sure that you have a food handler's permit as you'll be serving food. Health and sanitation should be checked as well because safety should always come first. You have to ensure that all necessary permits and documentation are in place before you start your operations.
How to market a new food truck business?
The most effective type of marketing would be social media marketing. Create a profile across the different social media platforms such as Facebook, Twitter, and Instagram. Especially if you're just trying out a new neighborhood, make sure to let the community know first that you're coming for them to be aware of your arrival.
What are the reasons why the food truck business fails?
There are many reasons why businesses in the Food Industry fail. Lack of research and planning is a sure way to book that failure. Having a food truck location that supports your brand is a tough challenge for other starting restaurateurs. Make sure you're properly informed about the standing of the market, the current competition, and if our chosen food truck location is already serving what you intended to serve.
What is the equipment needed for a food truck business?
You'll be needing food prep equipment such as fryers, grills, and necessary tools and utensils. The microwave could also be your new best friend if you want to run a food truck business. Plates, cups, pans, pots, and skillets are also needed for a food truck business. Storage aside, you also have to make sure that you have proper cleaning and janitorial set to ensure the hygiene for your food truck.