Considered as one of the top eCommerce trends, the use of chatbot and chatbot marketing is slowly dominating the industry. Everyone wants everything to be delivered fast and accurately, and this tool is here to help your team out.
As a restaurant owner, you may find it quite ironic, knowing how important customer relationships are. Customer service is the core of your business, and incorporating robots may reduce the quality of the service that you aim to offer.
But that's not always the case. Consumers may want to talk directly to your staff, but they don't have all the time in the world to wait for them. You can set up your chatbot in a manner that can address all the basic and simple concerns of a customer.
Chatbots are known to help businesses with their customer service, but how would you maximize its potential for your marketing? You'll need every tool at your disposal to keep your business relevant in the face of an uncertain market and ever-growing competition.
This article aims to serve as your guide with chatbot marketing for restaurants. Listed below, you'll find information about all the fundamentals you should know before implementing this type of marketing.
Chatbot Marketing for Restaurants 101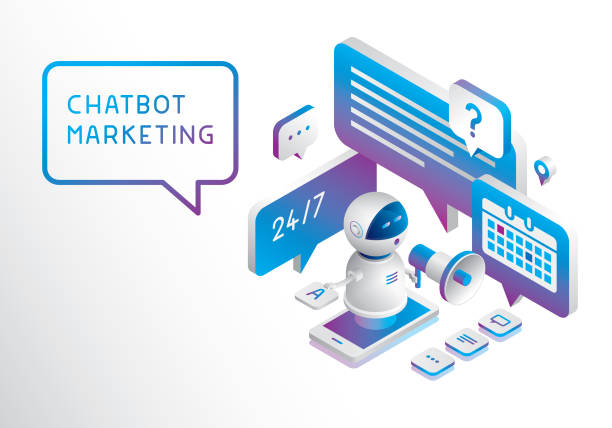 Brand communication with chatbots is considered to be one of the most promising channels. Over the past year, sixty-seven percent of online global consumers engaged with it. As consumers get used to it, their experience is becoming more positive.
Before we get lost in the world of this new tool, here's an explanation of what this tool is and what it does. Here's a quick overview of this new tool, and how it works.
What is a chatbot?
A chatbot is an automated system designed to simulate customer interactions automatically based on predetermined triggers, events, and conditions. It is short for 'chatterbot' and is a form of AI or Artificial Intelligence.
You can leverage this program to facilitate communication with customers on your website and social media profiles. It uses NLP or Natural Language Processing that mimics human speech and enhances the experience they offer to customers.
NLP or Natural Language Processing automates the process of giving customers a relevant and useful response to questions they submit. Hence, the program can properly interpret the questions that customers enter.
It is like an innate auto-correct program for the chatbot. It allows for your bot to communicate on a conversational level. It provides the proper answer even though the question is not worded the way you expect it to be.
To make it easier to understand, just think about online assistants such as Siri and Alexa. They still deliver the results that you're looking for even though you don't construct your sentences properly, or you don't pronounce the words.
What are the main types of a chatbot?
You can categorize this tool according to its functions or inherent programs. But in general, it all comes down to three basic types: simple, smart, and hybrid type.
Simple Chatbot
This type of chatbot usually answers every FAQ about your restaurant. You can connect it to your website or other social media platforms that you use. They are commonly referred to as rule-based chatbots due to their limited functionality and task-specificity.
This can be utilized to facilitate online ordering for your customers. Customers are provided with predefined options and can pick from them until they get the answer they're looking for.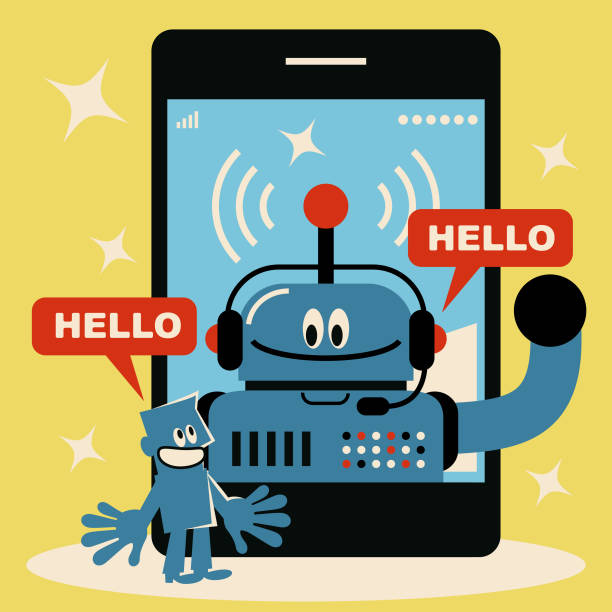 Smart Chatbot
This bot offers customers a near-human interaction. It is an AI-enabled program that can carry out an intuitive conversation with customers, understanding their intent, sentiment, and language.
To execute this type of chatbot, it should have an adequate amount of data programmed in it. It provides the most suited response for every inquiry by actively collecting data from their conversation with the customer.
The best example of this type of chatbot is a virtual assistant. While it's tricky to deploy this type right away, basically your bot is the virtual assistant of your customers on your website or app.
Hybrid Chatbot
If you're thinking that this is the combination of the mentioned two types, you're right. A hybrid chatbot is a balanced mix of both. The first mentioned are extremes in their way, and this type is the compromise.
It is developed to follow task-based rules while also being a context-based artificial intelligence. It is wise to have an easy-to-use tool that you can use to help you narrow down possible answers to customers' concerns about your products and services.
What is Chatbot Marketing?
This type of marketing is promoting and advertising your products and services using chatbots. Although it's not easy to capture the attention of consumers by just using this tool, there are marketing tasks that will be relatively easy if you incorporate this in your marketing plan.
You can use this tool for your lead generation, upselling, cross-selling, and customer service. It significantly reduces the response time of your website to the customers, which often leads to a better online customer experience.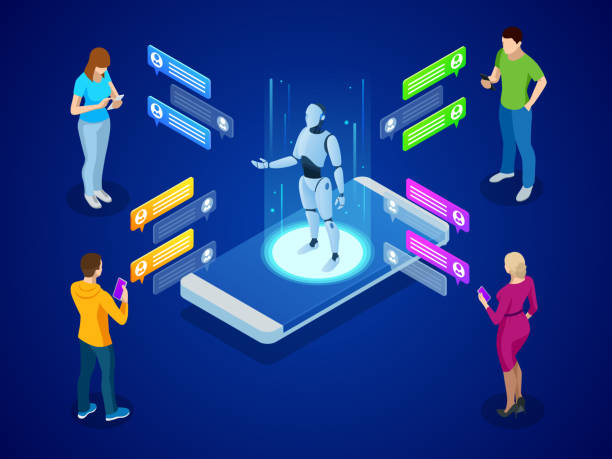 It also has a higher engagement rate compared to other online channels such as email and social media marketing campaigns. You can raise your engagement to 90% using this tool, while email can only provide you an open rate of nineteen to twenty percent.
With those numbers in mind, it seems that this type of online marketing is a great choice for your restaurant marketing plans. Your customer and staff will be able to interact more easily. See how much difference it can make to integrate your live chat application with this tool.
How much does it cost to create a chatbot?
The cost of any technology will always depend on the features that you want to be integrated with it. It will also vary according to where the service is coming from, the setup and development, and the platform that you will use.
An in-house service will cost differently compared to the rate of an agency chatbot. Your in-house staff will have their salaries to compensate for their services, while the agency may charge you a starting fee of $50 to $500 monthly.
Make sure you'll research first on to what extent your restaurant needs the assistance of this tool, and weigh properly the pros and cons of both sources.
What are the benefits of Chatbot Marketing for Restaurants?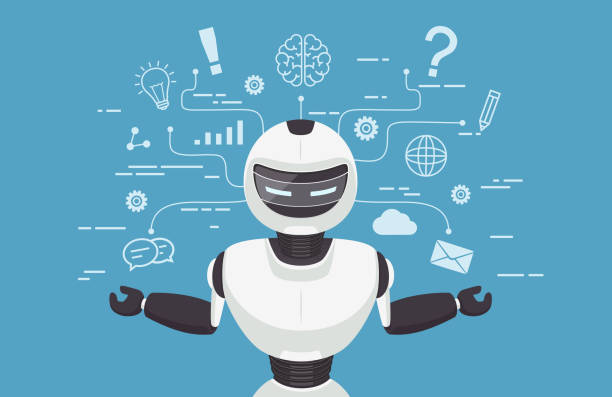 Although this tool has other intended purposes, here, we'll focus on how it benefits your marketing game. Aside from the fact that it saves you labor costs and helps you with your sales, listed below are the main benefits that this tool can bring to your table.
It helps you to acquire more leads
You can use it to gather qualified leads for your database. If your agents are all busy, you can program it to take their information for you. You can also program it to conduct surveys that require your customers to provide their information, ready for your takeaway ordering app.
It retrieves discarded online shopping carts
Worry less with your customers abandoning their carts on your website or app. You can use chatbot marketing by checking up on them on what could be the possible cause of their disrupted transaction. Consider automating your bot to offer them discounts or special deals as well.
It segments your customers accurately
The functions of this tool vary according to your coding or program requirements. Customer segmentation is essential for your restaurant marketing planning. With proper formatting, you can have your chatbot improve your website traffic.
For instance, if a customer asks about the prices, it triggers the bot to segment it as a warm lead and connect it to a different funnel. But if it only requests general information about your restaurant, then it will be triggered to offer your customers details to convert it to a different type of lead.
It connects customers with your team
If the concern of a customer is a little bit too complicated or broad for a chatbot to address, it could set up a call directly to your live agents. Your customer, although they are confident with your bot, can elaborate more of their concerns or inquiries with a representative.
Provide them options to talk to your staff should the bot fail to provide them the answers that they're seeking.
It increases customer satisfaction
As much as you want to believe that consumers prefer human connection, it's not the case when they want to ask questions or just do a bit of inquiry. Seventy-three percent of customers are more satisfied with chat compared to phone services.
For restaurants, there will be an endless case of questions about your menu, ingredients, and the like. Because consumers are more comfortable relaying their concerns in chat or message form, it is best to deploy a bot for this.
Also, a bot can accurately gather concerns and inquiries, compared to when it's being processed over the phone. It could lead to misunderstandings and miscommunication, which is not the most appealing part for your business.
It allows you to personalize your services
This tool can be programmed and customized the way you want it to be. You're in charge of what tone and language it will use when interacting with your customers. With chatbot marketing, your customers will feel more connected with your brand.