Increasing restaurant sales must be one of your goals as a restaurant owner. And while this pandemic outbreak made it a bit tougher, there should be no stopping you from reaching that goal. Especially now that the whole Restaurant Industry is trying to pivot its entire operations to complement the new healthy lifestyle of the market.
As you start to welcome guests while following the new standard health protocols, you'll soon realize that you'll need an additional boost to increase your restaurant sales. Being available on all food delivery applications, updating your existing restaurant menu, and applying a strong restaurant marketing strategy might be a huge help, but there are some easy yet effective steps you can make to ensure that increase in restaurant sales.
This article aims to inform restaurateurs, like you, what are the additional steps that are easy to do yet proven effective to help restaurants increase their sales.
TIPS TO INCREASE RESTAURANT SALES
Collaborate with local businesses
Try to grow your network by reaching out to other types of businesses in your local community. Now you're not necessarily required to connect with just food businesses, you can also try to work with packaging businesses or even local artists in your community.
The goal in collaborating with other businesses is to create a hype that will eventually lead to growth in your restaurant sales. The cross-promotion with other local brands allows you to expose your restaurant brand to an entirely new audience which is ideal for your restaurant marketing.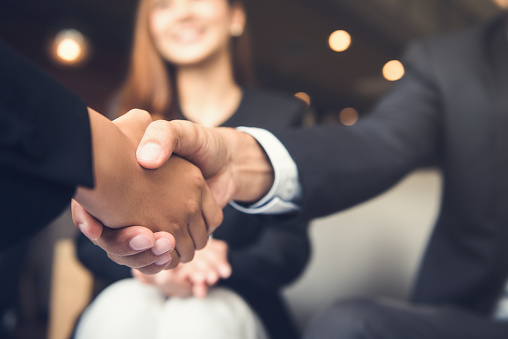 You can also try to gain cooperation from companies such as banks and firms from your community. Establish a relationship with them by offering them discounts and deals that are tailored for their needs. This helps increase your restaurant sales as these companies and professionals often opt for bulk orders. Imagine having that amount of monthly restaurant sales? Huge help, right?
Lastly, if you're still not involved with a local organization or team, you may try to consider it now. Supporting and working with an organization or a team helps to increase your restaurant sales by exposing your restaurant brand to a new audience. Keep in mind that more exposure often leads to more profits.
Host (virtual) events
You can try to host events for other brands, or your restaurant brands. Hosting events are proven to increase restaurant sales because it encourages customers to look into your products and services. It also familiarizes new customers with your restaurant brand.
If it is an event for a local artist or local influencer, you're also allowed to expose your brand to their followers, which is often a new demographic for you. Growth in your restaurant sales is to be expected if you're hosting an event because guests can't help but purchase a few bites here and there.
Hosting events for other brands and your brand brings targets for different needs for your restaurant. If you host your event, the restaurant sales will come from your existing customers that are more engaged and starting to get loyal to your restaurant brand, while events for other brands target new customers and free exposure to a whole new different audience.
Update your restaurant website and blog
Creating and updating your restaurant website and blog is like having a powerful tool for your restaurant marketing, which helps increase your online potential. And it should not be a surprise for you that having an online presence now is just as important as having a physical storefront.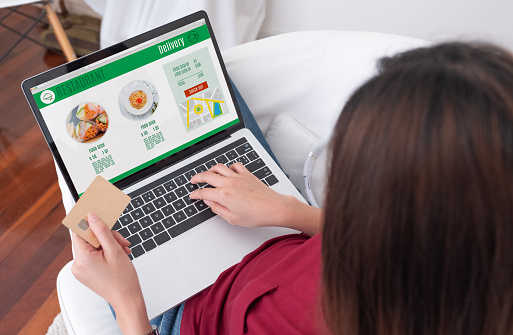 89% of guests are doing their research online for a restaurant before dining in. If you update your restaurant's website daily, that's one way to secure an increase in your restaurant sales. If you still don't know how to manage your restaurant's website, here's a helpful guide for your perusal. So your restaurant or takeaway website design is important.
Blogging can also be another source of your restaurant sales. Just make sure to talk about the relevant topics within the industry, and try to communicate with other industry professionals. Here are some of the restaurant blogs that can serve as your guide if you want to pursue this line.
Execute promotions for your restaurant
Identify your slow seasons, slow hours, and slow days with the help of your EPOS system. With the data in your hand, you can formulate promotions to support your slow moments. Create and execute creative incentives and special deals to bring people in during these slow moments.
If you successfully drive customers in, they will start to build a habit and start coming daily. Increase your restaurant sales with your Midnight Dinner Monday, Taco Tuesday, Wine night Wednesday, Tequila Thursday, and Happy Hour Friday.
Start a rewards and loyalty system
Customers patronize a restaurant business if it shows care for them. According to QSR Magazine, 65% of customers don't come back to a restaurant after their first visit. This only shows how hard it is to score loyalty from customers nowadays.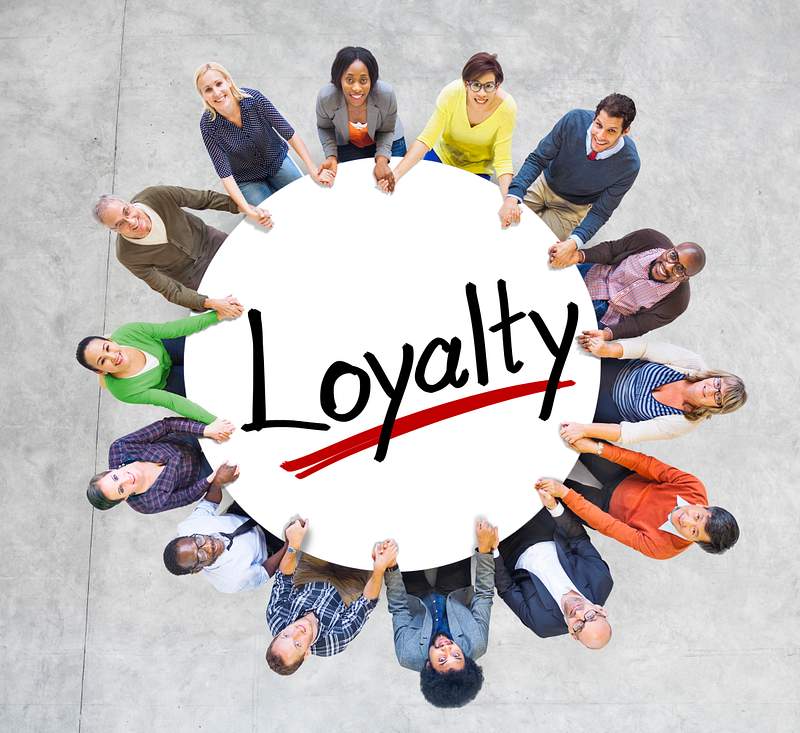 A loyalty system for customers is a great way to increase your restaurant sales because these loyal customers often recommend your restaurant within their circle. This type of free marketing, word of mouth, is not to be taken lightly. Researches have shown that this type of marketing never fails to affect the buying decision of customers. If you're looking for ways to start your customer loyalty system, you may want to check this out.
Encourage growth within your team
Providing proper motivation for your restaurant staff and employees encourages them to work better. And if there's one thing that effectively boosts your restaurant sales, it'll be your employees. They're the ones who constantly face your customers and provide them service, should they do their job properly, customers would be satisfied and you can be expecting repeat business from them.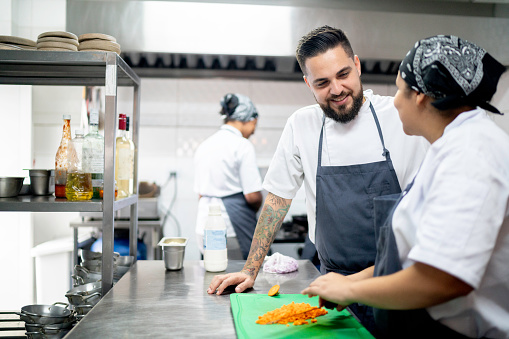 Allow them to voice out their decisions by involving them in your business decision-making process. You also have to make sure that their training is updated and complete. If there'll be new food items or new services that you'll offer, make sure that you inform them as well. For it to be easier for them to communicate these new food items or new services to your customers. Upselling will be a walk in a park if they are properly equipped with information, knowledge, skills, and training.
READY TO CLOSE THAT SALE?
Every restaurant is different, that's a fact. While there are many ways to secure that boost in your restaurant sales, this list consists of steps that are proven effective and are much easier to implement on your current operations. Try these steps and you'll be off to a good start!
If you're trying to find your way within the Restaurant Industry, consider talking to a restaurant technology provider and see what area you need to work out!