By this time, you should already have started rolling out your Halloween marketing campaigns. Before the month ends, take advantage of this great opportunity to grow your market size and boost your sales.
However, you're not the only one who will be capitalizing on this occasion. Businesses during this time of the year are more competitive. You have to keep up with creativity and quality if you want to be a relevant participant this year.
Candy aside, consumers will be looking for more. Keep in mind that although kids should be your main focus, the adults want to have some fun too. After all, they are still the decision-makers when it comes to purchasing.
Find out more about how to engage your consumers with your Halloween event marketing campaigns by reading through this article.
Halloween Marketing for Restaurants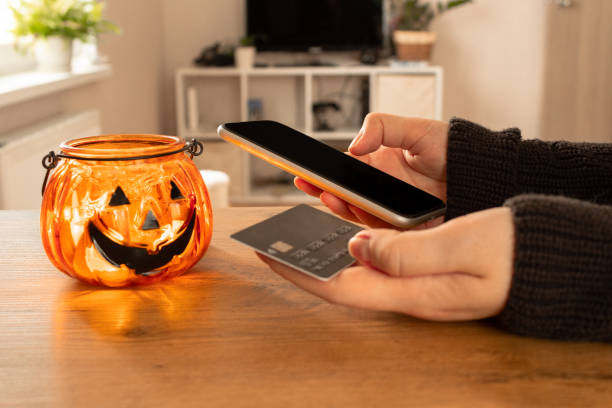 If you're thinking of reusing your old tricks from the past Halloweens, then you might want to hold that thought. In the past year, there were plenty of market shifts, so using the same strategy might not be as effective as you think.
It is a must that you stay creative and smart when it comes to Halloween marketing. You can't just simply put your staff in a costume. You need to communicate and engage your audience well, especially the kids – the main income driver for this occasion.
Jumping on the Halloween vibe should be exciting for you as it excites your consumers. This year, consumer spending for Halloween-themed products and services is expected to reach £500m in the UK. It's a record high, considering that we're still recovering from a pandemic.
Stuck in a conundrum for this year's Halloween? But you're free to try out the ideas we've compiled for you. We ensure that these ideas are practical and are easy to implement. Read along and see if there are ideas that suit your taste.
Restaurant Marketing Ideas for Halloween
Although restrictions and getting lifted to different areas, there are still several guidelines to safely transition to the new normal. This applies to events and celebrations as well. Conducting risk assessments is strongly encouraged to avoid future conflicts.
Before launching your Halloween marketing campaigns, make sure that they will comply with the safety requirements of your area. Your customers' safety should and will always be your priority as a restaurateur.
Ramp up your food delivery service
Your food delivery service needs to be prepared for Halloween. While it is expected that consumers will roam around in costumes, kids will be on their usual trick-or-treat activity, that's not the case for everyone.
There are still areas that restrict outdoor activities, especially if it includes minors. This is why food delivery will again play the hero in this situation. There will be small gatherings for friends and families, and they should be tired since they've been cooking at home for over a year. Encourage people to use your food delivery app.
Start running promotions for your food delivery service. Give consumers discounts and promotional codes they can use to enjoy your products and services.
Launch a special menu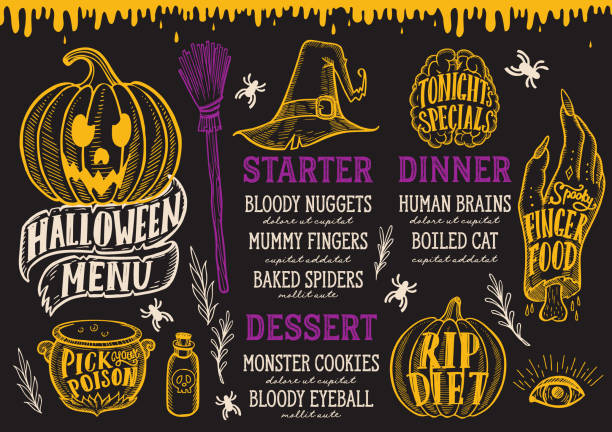 Play with your kitchen team's creative juices. They are exceptional artists themselves and creating a special set of food items should be just challenging enough for them. And worry not as it doesn't need to be away from your regular menu items.
If you're currently serving kinds of pasta, consider using a squid-ink as a base or sauce. A little touch of black and orange on your menu items should do the trick.
Decide on your theme
Halloween is not just about bats, friendly ghosts, and pumpkins. There are lots of themes you can play around with during this holiday. Make sure to maximize your chosen theme and implement it in every part of your restaurant.
Work on the costume of your staff, the decorations on your interior, and so on. As long as it will magnify your theme and brand, don't be afraid to try it out. Just make sure to stick to your budget, if you have one.
Organize contests
As mentioned, there could be some restrictions for outdoor activities depending on your location. In the UK, risk assessments are required to make sure that your premises and the whole team are ready to conduct such activity.
Before including this activity in your marketing plan, make sure to consult with your local health officer first. Find out what are the guidelines and what could be the consequences should you fail to adhere to them.
Costume parties and contests, or DIY Halloween kits are considered the basics yet a Halloween marketing must-have for restaurants. If you decide to try out one of the following, encourage your participants to post online to strengthen your content marketing plan.
Try out seasonal packaging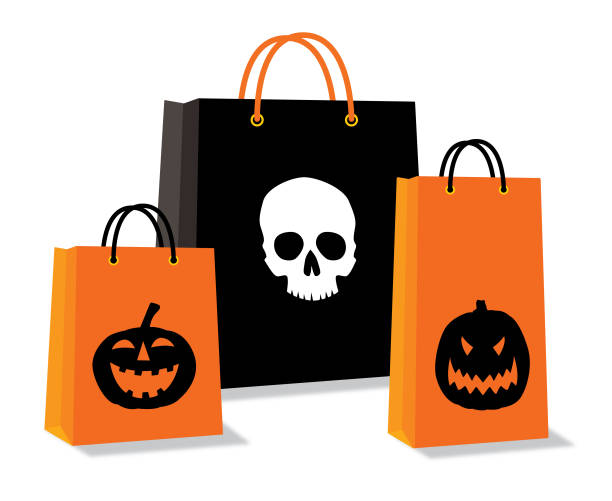 Make it more interesting and exciting for your customers. Anything that screams holidays often resonates well with consumers, and there's no easier way to do that than applying it on your packaging.
Regardless of the material, it's a must that your packaging should reflect the celebration of Halloween. This type of Halloween marketing campaign is simple, yet highly effective in engaging customers, kids, and adults alike.
Join or host an event
If there are no events listed for your local community, try organizing one Halloween event that would interest not just consumers but other entrepreneurs as well. This is also a great time to grow your network in your local area and business community.
Collaborate with other businesses and see what you can offer to consumers to promote both of your brands. If your area still restricts outdoor events, online events would be good as well.
Experiment with cocktails
Halloween is not just for kids. Make sure that you'll include a Halloween marketing idea that will be interesting for adults (the young at heart) as well. If you can secure liquor permits for services like alcohol delivery, you will have a prosperous holiday season.
With all the mentioned marketing ideas above, make sure you'll advertise them properly. Utilize your social media platforms and promote your special deals and events on every platform that you have and on your website.
Email marketing should be effective as well. Launch a Halloween newsletter containing every activity of your restaurant throughout this season. As the holiday season approaches, it is time to put in extra effort as well.