Finding the best restaurant employee is not an easy task, but is a must if you want for your restaurant business to be successful. Restaurant operation is not just about the food you serve, it's mostly about how the food is served. Food is just a small percent of the whole customer experience, extraordinary service is expected from your employees that's why it is important to have a great team to help you run the business.
Restaurant employee turnover rate is always high but due to the current outbreak, the recruitment and hiring process was even harder for the restaurant owners. Even though there are initiatives that helped the Restaurant Industry to add 133,600 jobs last August, the staffing levels remain low compared to the pre-pandemic season.
The process of looking for the best restaurant employee starts from the moment you indicate a job description. Make sure that it covers all the duties and responsibilities you're looking for an employee. Also, it must appeal to the potential candidates.
This article will discuss where and how to find the best employees, and how to improve the recruitment and hiring process that leads to better management.
WHERE TO FIND THE BEST RESTAURANT EMPLOYEES
It is easy to set standards for a restaurant employee, but is hard to look for the real deal who will meet all the standards you've set. Here are tips on where to find the best restaurant employee for your business.
JOB POSTING SITES
There are a number of websites that serve as a support on finding the best restaurant employee. These recruitment sites are devoted in helping you find the best candidate that fits your needs as a restaurant owner.
Though posting an online job post is a good step, make sure that you're resourcing from a trusted service like LinkedIn, Indeed, and Glassdoor. There are also websites that are industry specific such as HCareers, Restaurant Careers, and Restaurant Jobs. These sites help speed up the recruitment process as potential candidates are also present to their network.
EXISTING TEAM
Maybe there's no need for you to look farther? The current team you have must have someone that will fit the new position. They are already familiar with the operations, culture, and they've already dedicated their time for your restaurant.
They have a proven track record in working for your restaurant, and this benefits you more as you would end up saving the cost and stress from another recruitment and hiring process. This is also one of the main reasons why cross-training is ideal within restaurant operations, nurturing what you already have. Have a good talk with your prospect candidate, and train them into the best restaurant employee that you want.
REFERRAL PROGRAMS
Should there be no existing staff who wants to step up, then make them help you find the best restaurant employee. Involve them to the recruitment process by giving a referral incentive. Since your current staff have a unique perspective on how the operation of your restaurant runs, they'll most likely recommend someone who fits the position perfectly.
Incentives may come in a form of cash or good shift for work. It depends on how you will discuss it with your team and choose what seems to be more appealing to them. Just make sure that the referred candidate would still meet the qualifications you're looking for.
LOCAL COMMUNITY
Ever considered posting a "we're hiring" sign on your door or window? Involve the local community to your recruitment process, join school and job fairs to gather a broader pool of candidates. Post printed signs to public bulletin boards.
It may seem a lot of work to do but this helps you to widen your reach within your community. Your best restaurant employee could be a passerby in the grocery store.
SOCIAL MEDIA
Social Media platforms are not just for sharing and advertising, it can also be part of the recruitment process. Make the best out of your social media pages and tap your network. Someone might be interested or someone they know might fit the position of your best restaurant employee.
TIPS TO IMPROVE THE RECRUITMENT AND HIRING PROCESS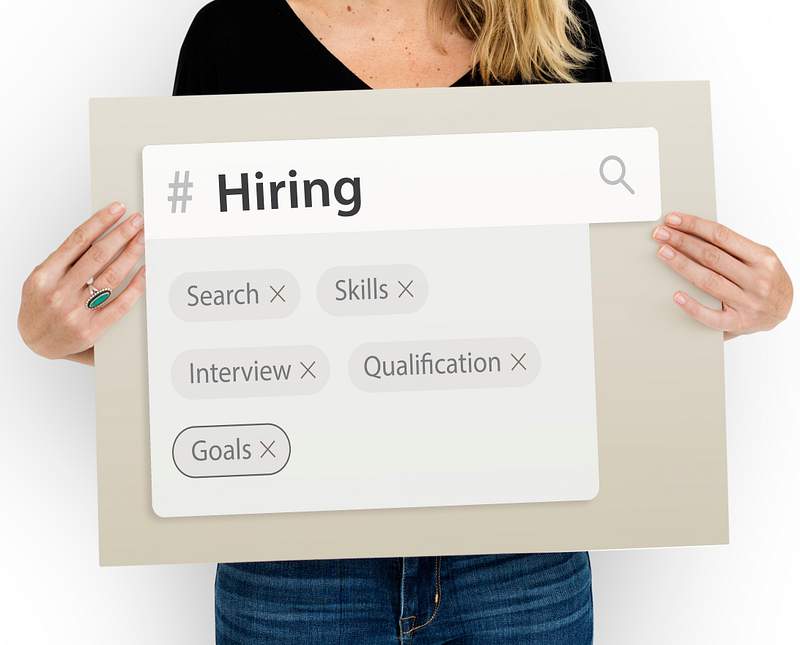 You'll never know how the person would perform unless they already started. That's why as a restaurant owner, together with the hiring manager, you're responsible for how you will succeed in hiring the best restaurant employee. Here are some tips that can help you build a prominent team for your restaurant.
Identify the position you need to fill. It is important that you know which roles are needed, this is for you to have a better understanding of that position. And once better understanding is reached, you can produce a job description that's realistic and meets the demands of the position.
It is also important to know how many of each position you'll be needing in order to support the entire restaurant operations.
Be clear with the requirements and responsibilities. A potential restaurant employee must know that running a restaurant doesn't rely with a single skill. If they're applying to be a restaurant manager, experience is not the only basis, that person also needs to demonstrate outstanding leadership skills.
Before starting the recruitment process, look for role-specific qualities that can guide you throughout the whole process.
Invest for a great interview. Take your time to meet the potential candidate. This way you can learn more about them, more than what their CVs say about them. Having a first-hand encounter with them gives you the opportunity to observe them thoroughly, allowing you to have a better call to the recruitment process.
Provide relevant interview questions. Make sure that you're not wasting the time you're investing in the interview. It is hard to find the best restaurant employee if you're asking them the wrong questions. Give questions that focus on organizational fit, customer experience orientation, and transferable skills.
Ask how their experience relates to the position you're trying to fill, and how well they can work within a fast-paced environment.
Ask experts for help. Though these experts are not well versed to how the operations run within the restaurant, they have enough knowledge to guide you with your recruitment process. Having a hiring expert by your side makes a huge difference and leads to a better process in finding the best restaurant employee for your restaurant.
Start hiring even when you don't need to. This applies to the entire recruitment and hiring process, especially seasonal hiring. It is important to make room for great restaurant employees even before there's an immediate need for that position.
Stay ahead of the competition by hiring the best employee out of a huge pool of candidates before the peak season. This also allows you to take your time selecting the best and prevents you from making a hiring mistake, as you won't feel rushed in making a decision. Find someone who is comfortable using your table service app.
TAKE AWAY
The thing about good restaurant employees is that you just don't simply find them sitting on a bench. They're most likely busy improving their skills or looking for the best establishment that could help them grow professionally. That's why you have to be thorough with your recruitment process, this is to find the best out of the best and make the process worth the investment.
Also, keep in mind that the best restaurant employees are not born the best. They are built by those who chose to believe in them. Take a good look with your team, and you might make a new best restaurant employee out of them.