In the Food and Restaurant industry, food delivery apps have inarguably revolutionized business. Particularly during the pandemic outbreak, they were lifelines to struggling restaurants that were trying to survive.
Uber Eats, Grub hub, Deliveroo, and Just Eats are some of the key players helping diners reach out to restaurants in a more convenient manner. Every restaurant owner, like you, will benefit greatly from having a third-party player manage online food orders, reservations, pick-ups, and deliveries.
The convenience they offer appeals to modern consumers, resulting in a 128% increase in customer spends in the UK food delivery market last year. So it's just normal for you to feel that you need to partner up with a delivery app to establish your online visibility to the market.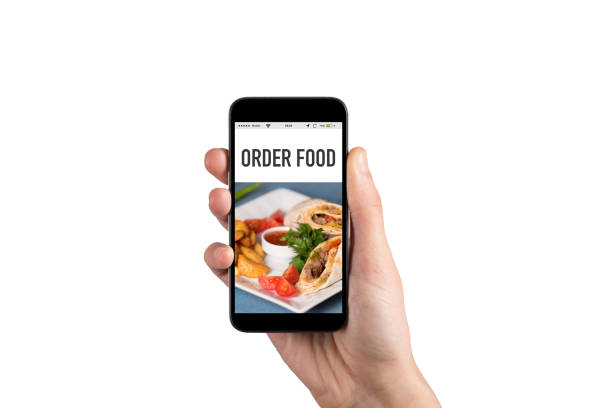 But how will it affect your operations in the long run? As a restaurant owner, you should always prioritize how a business decision would affect your long-term plans and goals.
After five years, is it still beneficial to your restaurant? Are the losses and investments involved worth it? Those are just some of the questions that you should have an answer to first before trying to deploy food delivery apps for your business.
While these third-party delivery providers can act on your aid, as far as cost is concerned, you may be losing more money than the business provided for your restaurant. But how much are you paying for the service of additional online orders?
You should be careful before signing up for your restaurant in any delivery app. Check out how their commission rates will justify the business they will provide for you. Make sure you'll study how these providers distribute the costs that they will charge your restaurant.
To make it easier for you, here are some of the facts that were laid out for your reference.
Uber Eats charges an additional twenty-five percent.
Takeaway orders from Just Eats are seven percent more expensive.
Deliveroo charges the most, costing an average of having to pay thirty-one percent more.
It may be reasonable for consumers to pay more due to the additional delivery charge. However, when consumers try to calculate and compare direct orders plus delivery charges, compared to what these food delivery apps charge, it is still cheaper to order from a restaurant directly.
This is because restaurants are forced to charge more to compensate for the fees that these apps were bleeding out of their business. The fees that owners are required to pay don't end on commissions. Some third-party delivery providers are also charging restaurants for every order coming from their system.
Here's a breakdown of what these food delivery apps will cost your restaurant if you opt to make business with them.
Commission Rate Fee
They claim this is the most basic and justifiable charge they are entitled to take out of your restaurant business. You are paying for the rights to access thousands of users (consumers) that they already possess.
The fees are used to reinvest in their business, to provide continuous updates and improvements. In addition, they use this to pay for services such as delivery and customer service.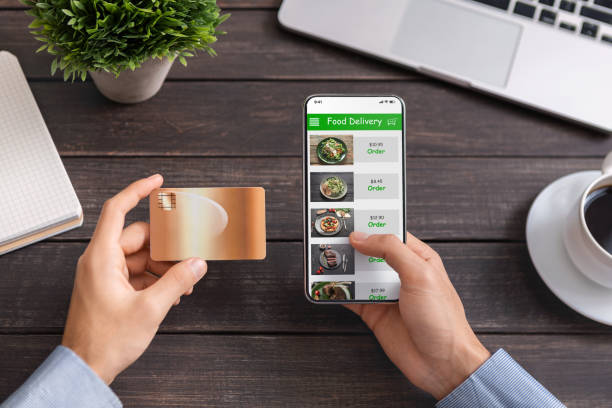 Commission rates vary from each company, but all of them believe that those rates are based on how much value they provide to restaurants. It is the way they secure the high-quality service they deliver for both restaurant owners and consumers.
Even though they offer tempting bargains, you must observe, control, conduct a thorough analysis and computation before you decide to use one of them. Take account of all the necessary expenses and see if your business can sustain a partnership with one of them.
Online Visibility
In an interview with a restaurant owner from Cambridge, Partnering up with Deliveroo made a huge positive impact on their online visibility. Now, the app is providing them sixty percent of the business coming into their restaurant. But should you be satisfied with it?
Keep in mind that you won't have control over how your restaurant will be placed on their app. Of course, there will be other restaurants that offer the same cuisine and services like yours. How will you set your business apart from them?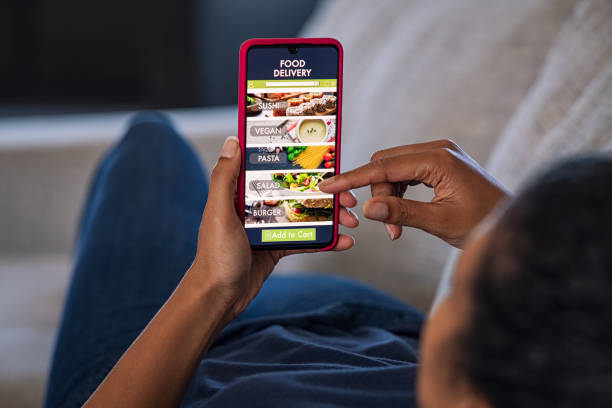 Partnering with these food delivery apps is giving them the overall control of your branding on their platform. If a customer searches for "pizza", they are the ones who decide if your brand will show up on the first page or if it will be buried under the pile of all your competitors.
Though they may offer you to sign up for their "premium plans"; offering you the assurance that your brand will be given the "extra" marketing push it needs. But, of course, just like every additional service, it will end up costing you more than it should.
In the long run, you'll realize that working on your marketing campaigns is much easier and budget-friendly than relying on this partnership.
Customer Data
Though you may have access to many thousands of customers in their database, you need to remember that none of those customers are yours. Yes, you'll have access to their customers, but in reality, you don't.
Part of their deal is that they can't provide any customer information for your restaurant when you asked for it. Even those who have past transactions with your brand. It's how they protect their business.
With this in mind, you're at the losing end of this contract. If you don't have the data for your use, then how will you be able to grow and maximize customer engagement for your restaurant?
Today's competition is built around how businesses are using customer's data. Be it for sales or marketing purposes, data is the new driver of the game. If you don't equip your business with enough and proper ones, how will you try to beat others?
Having no capabilities to build your customer database will hurt every aspect of your restaurant business in the long run. This is how these food delivery apps can affect your business in general.
Division in Food Delivery Operations and Management
There will be several customer service complaints when you run a business. Especially with restaurants, you're dealing with a wide variety of customers with different preferences, behavior, and spending habits.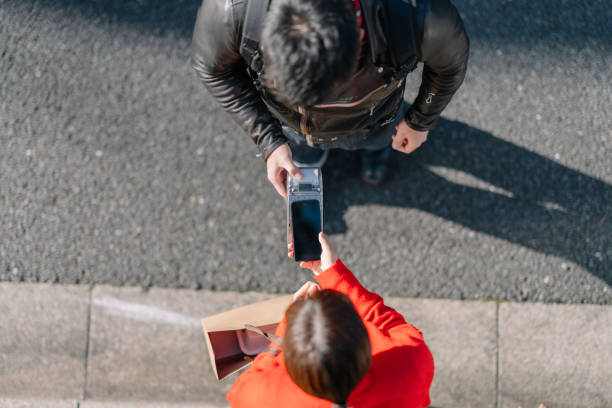 Now, naturally, these complaints will be forwarded to the customer hotline of your third-party delivery provider. But according to the fifty-nine percent of the customers who filed complaints, they were just being forwarded back and forth between the app and the restaurant.
There is no clear division of food operations and delivery management. As opposed to if you're going to create your app, you have the entire control of any situation. In the event of an issue, you will be able to handle it right away because every step of the transaction has been documented and monitored.
Customer Service
Last but not least, these food delivery apps can negatively impact how you deliver customer service. In the event of an issue that arises during the food delivery process, your customers will contact the app first.
Now, not every consumer is well versed in the division of your brand from the app. They will quickly assume that the customer service the app delivered is just the same as the ones your brand will provide them.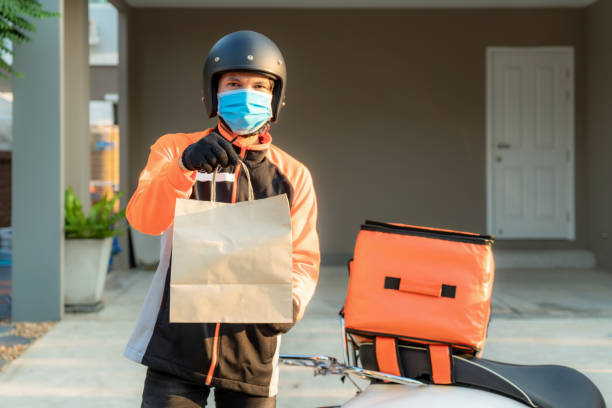 Now, these apps are catering to thousands of issues every day. Most of the complaints are poor food quality, slow or late deliveries, and incomplete delivered food items. With all these complaints, it is just understandable that they will be mishandling a customer or two.
Also, most of these complaints are not resolved and customers only find it difficult to raise a concern. If this continues, they'll end up not using the app, leaving your partnership to no use.
Partnering up with a third-party delivery provider means you're also giving them the authority over your customer service. The thing is, the most they can do is to provide the refund amount as an in-app credit or process a refund (which rarely happens).
And you know your staff has much to offer other than a refund. So it's a great risk to sacrifice your customer service with a bit of convenience these apps offer.
This article doesn't intend to portray app-based food delivery services negatively. It wants you, and other restaurateurs, not to be trapped and limited by the conveniences they provide.
In this highly competitive industry, finding the right partners and tools can be challenging. You will face constant challenges, so you need to be extremely informed and knowledgeable about norms, trends, and market changes.