Generational Marketing for restaurants is not a new subject for owners, but the results it is supposed to produce are rarely achieved. While there's plenty of intuitive platforms, there's still a high probability that you're missing the demographic you're trying to reach.
Why do you think that is? Maybe, even though you're using its targeting tools religiously, you're not communicating to your audience in a way that they wanted to be reached. To effectively market your brand, you and your team should know how to engage different types of customers.
While you may have a wide variety of marketing tools at your disposal, if your campaigns do not reach your target audience, it is nothing but a waste. Developing a restaurant marketing plan should start with establishing your customer profile and intended demographic.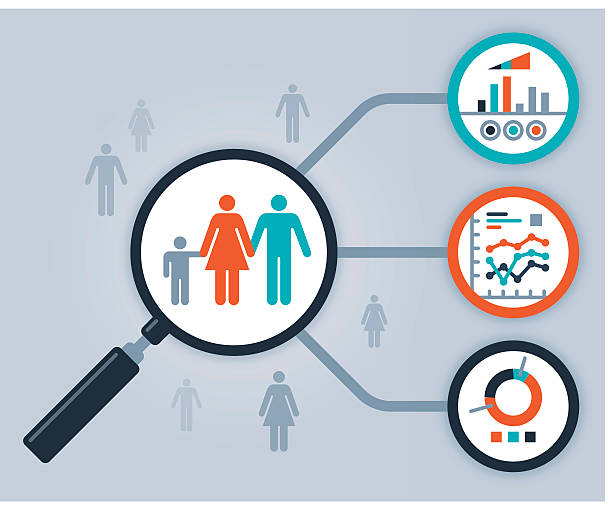 This may prove challenging for some, and we are aware of that. Naturally, you want to target and cater to a wider customer base as much as possible as a restaurant owner. Having your brand be interesting for everyone is your goal.
But, although there's no limit on how you want your goals to be, it is ideal to keep it smart. Your restaurant business goals, be it for marketing, sales, or operations, should be specific, measurable, attainable, relevant, and time-based.
Interested in achieving this through Facebook marketing or other types of social media marketing? Read along as this article will discuss different ways and methods you can engage and implement generational marketing using this platform.
Generational Marketing for Restaurants 101
Gen X, Millennials, and Gen Z dominate the market nowadays. They hold purchasing authority that greatly affects market trends and standings. Your online marketing campaigns must be tailored to fit each group's needs to be effective.
The marketing rule book says that it's best to target a specific niche for your campaigns. But, creating campaigns for other groups every once in a while is a great way to gather new interest and potential customers for your restaurant.
What is Generational Marketing?
As its name entails, it's a type of restaurant marketing that approaches customers according to their generation. These generations are a group of consumers that belong to the same age group or were born in the same period.
Their experiences are similar and influenced by the same period. They can understand each other's consuming behaviors and share similarities as a result. To make this type of marketing effective, you need to customize your online campaigns according to your target generation.
What are the different generations?
The generations will differ according to your location. In the United States, they have five commonly agreed upon generations namely:
Gen Z, iGen, or Centennials – Those who are born 1996 – TBD.
Gen Y or Millennials – Customers born in 1977 – 1995.
Generation X – Consumers that were born in 1967 – 1976.
Baby Boomers – Those who were born during 1946 – 1964.
Silent Generation or Traditionalist – People who were born 1945 and before.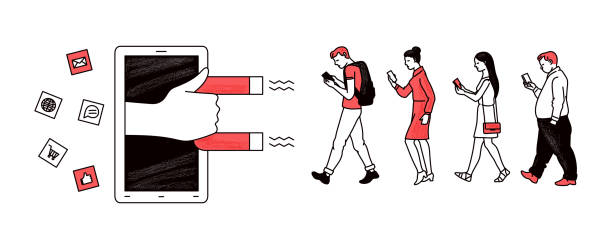 But, in the UK they have six identified generations.
Generation Alpha – Those who were born from 2013 – 2019 belong to this generation.
Generation Z – If your customers are born between 1997 – 2012, they belong to this group.
Millennials – 1981 – 1996 is the period for this generation.
Generation X – Consumers born between 1965 – 1980 belong to this group.
Silent Generation – These are the people born in 1928 – 1945.
Greatest Generation – If they were born in 1928 and before, then this is the group they belonged with.
Tip: To make your online campaigns more effective and productive, it's best to identify the top consuming generations. In today's market, the Millennials, Gen Z, Gen X, and Baby Boomers are seen to be relevant in the digital consuming landscape.
How Generational Marketing Works for Restaurants?
It's just the same as other types of restaurant marketing styles. Researching your intended market is still the best way to understand and engage them. For your next marketing initiatives, you have to identify the key traits prevalent within each generation.
Knowing the buying patterns of each generation is a valuable insight into your marketing strategy. Knowing the purchasing philosophy of your chosen generation will help you create effective messages and marketing that will lead to a higher conversion rate.
You'll be able to identify what works for a certain generation. You can now start developing online campaigns that will appeal to them and they will find relevant. It will also be easy for you to predict their buying behavior since you've already understood their purchasing patterns.
For the main generations, here are their common drivers when it comes to restaurants.
Baby Boomers
Although Millennials have surpassed them in the workforce, this generation remains significant in the market. Using generational marketing, you can easily entice this group into your restaurant by using the following:
Contents about healthier menu options
Promotional campaigns that highlight your reasonable value and price
Video materials showing how trained your team is with customer service
Since most of the consumers belonging to this group have more time, they're out for retirement or empty nesters, they are also a great target audience for your restaurant.
Not to mention that they have the means to support leisure as well.
Generation X
This generation might hold the smallest buying authority among the others, it can still be a secondary market should you have an extra marketing budget to spend on things like food delivery apps. Here are the drivers that you can use:
Content showing a light-hearted and fun atmosphere
Promotion of your group and family online menus
Online Happy Hour events and promotions
Millennials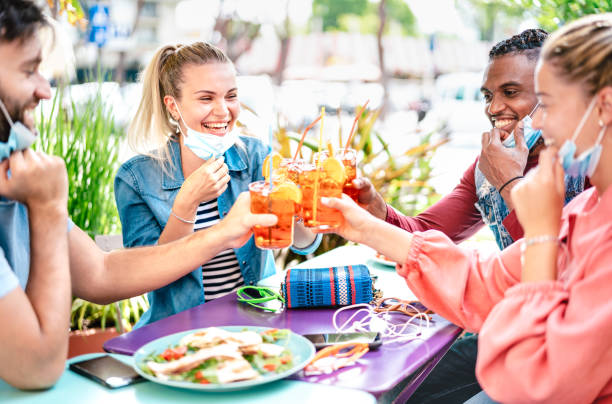 Considered as one, if not the most, largest generation to date. Some of the researchers even divided this group into two, the older and younger millennials. And here are what you can use to approach this market:
Special customizable menus
Online menus that cater to groups and families
Fresh and creative flavors
Work closely with social media marketing
Generation Z
This generation will soon overcome other generations. It is a growing group that's giving a significant impact on consumer behavior as they are open to changes and innovations. They are considered Digital Natives and see online transactions and services as the future of restaurants.
Use generation marketing to appeal to this group, here are some of the tips you can use:
Produce more genuine and raw promotional ads
Utilize UGC or user-generated content
Listens to influencer marketing
Show support to local causes, movements, and businesses
Try out new platforms such as TikTok and YouTube
Understanding the Generational Market: Key Trends
To help you understand the different generations, here's a brief overview of what motivates them.
Silent Generation
These are the consumers who prefer promotional activities through direct mail, posters, and flyers. They want everything to be straightforward to the point. Highlight family, patriotism, respect, and community should you want to market this group.
Expenditures by year: $162.9 billion
Social Media Platform: None
Preferred device: None (Preferred personal interaction)
Responds most effectively: Direct mail
Baby Boomers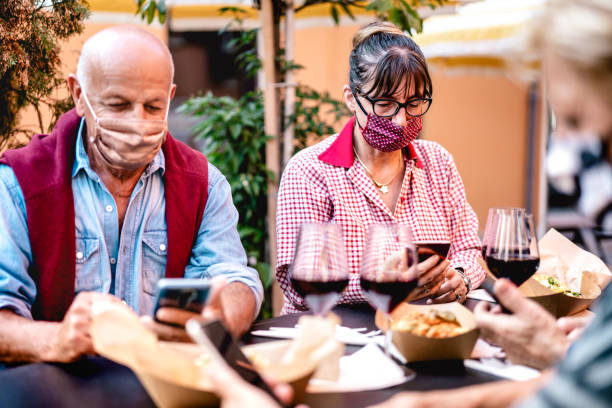 This generation sees customer service as their top driver in supporting a restaurant. Failure to deliver outstanding service to this type of customer often leads to brand abandonment.
They are strong in terms of customer loyalty and support local businesses more. Content-wise, they want it to be informative, simple, and easy to understand. They are also more inclined to use their social media for product research and entry for an online contest.
Expenditures by year: $548.1 billion
Social Media Platform: Facebook
Preferred device: None (Preferred personal interaction)
Responds most effectively: Traditional Ads
Generation X
Your generational marketing campaign for this group should be concise, clear, and truthful. They conduct research first before they do an online transaction with a business. Email marketing is what speaks to them the most, you might want to consider focusing on yours if you want to target this audience.
Expenditures by year: $357 billion
Social Media Platform: LinkedIn, Facebook
Preferred device: Laptop, Desktop
Responds most effectively: Email Marketing
Millennials
Known to be the largest generation in the workforce. They hold great purchasing authority as well. This is a group that is very price and value-conscious. Social media engagement is primarily what motivates them.
For content marketing with a share of generational marketing, avoid using traditional methods of promotions and ads. Focus your campaigns on USC, social selling, and organic brand promotion such as word of mouth. It is also best to include a campaign that shows support to a local cause or movement.
Expenditures by year: $322.5 billion
Social Media Platform: Pinterest, Instagram, Facebook
Preferred device: Multi-device (laptop, desktop, tablets, and mobile devices)
Responds most effectively: Online reviews, blogs
Generation Z
As mentioned, they are the digital natives who do almost everything online. Rather than a convenience, they view online transactions as essential. Among the other generations, they are the most distrusting brand advertisements and promotional initiatives.
Engage them through generational marketing campaigns that support social and economic causes. Create organic content that shows the behind-the-scenes of your daily operations. Social media take over by an influencer or by your staff should be appealing to them
Expenditures by year: $143 billion
Social Media Platform: YouTube, TikTok
Preferred device: Mobile Devices
Responds most effectively: Social Media Influencers
Generational differences are often seen as a hurdle or a challenge. But if you look into it closely, you can see a common denominator for each generation. Generational marketing can help you focus on their similarities, and create restaurant marketing opportunities out of them.