Restaurant email marketing is one of the most effective types of restaurant marketing there is. It covers the generation of early computer-users baby boomers and the digital-driven millennials and Gen Z. With 3.9 billion email users worldwide, it is no surprise that restaurant marketing experts still see email marketing as a great way to market a restaurant business.
Making your customers give important information about them is not an easy task. As a restaurant business owner, you should know how to convince your customers to provide something of value with or without giving them something in return. Know how to utilize your resources and source out email addresses through your email, social media, website, partner websites, email marketing campaigns, and traditional marketing campaigns.
This article provides simple tips on how to grow your restaurant email marketing list, and at the same time aims to educate on why it is important to have an email list.
WHAT IS RESTAURANT EMAIL MARKETING
Unlike the popular belief, restaurant email marketing is more than just marketing your restaurant. It also helps your restaurant build and strengthen customer relationships. It helps you communicate what's happening with your restaurant.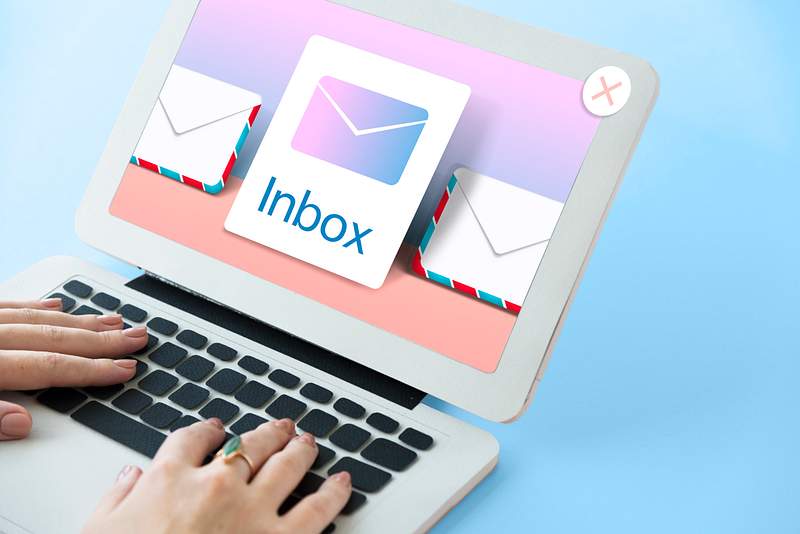 Should it be a new menu item, a new happy hour scheme, or just a simple greeting from your team to a certain patron, restaurant email marketing helps to humanize your restaurant brand which makes it easier for your customers to connect with your brand.
WHAT IS AN EMAIL LIST
Growing your email list is the fundamental of your restaurant email marketing. Email list is the set of names and email addresses from those people who enable you to send updates and promotions about your restaurant, some can be from your existing customers, some can be just a person who signed up in one of your email marketing campaigns.
Whether you decide on using an email marketing software or collect your own email addresses, it is important to build up an email list because 60% of consumers subscribe to a brand's email list and email newsletter to receive promotions. This is a huge number compared to the 20% of consumers who follow brands to score deals.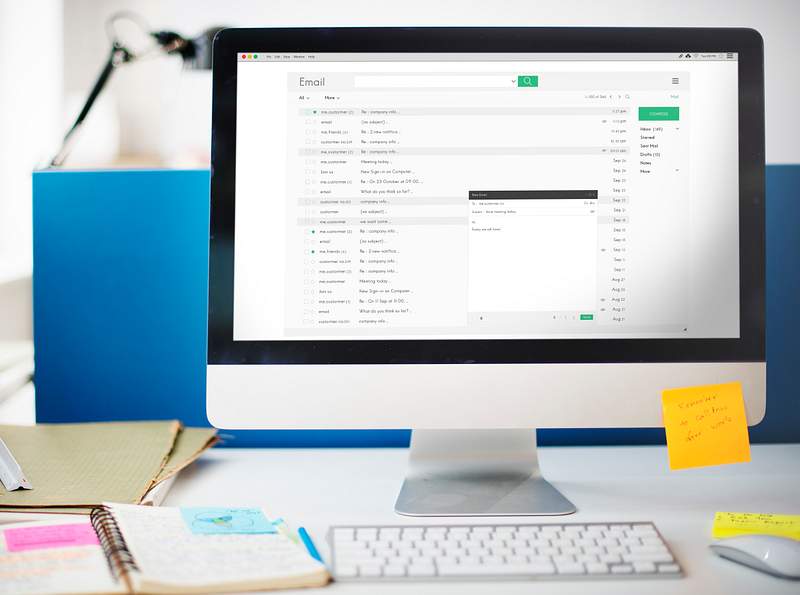 That's why no matter how well you handle your Facebook, Instagram, or Twitter page, consumers still see email newsletter a much more effective way in order to receive updates, discounts, and promotions from a restaurant brand.
WHY IT IS IMPORTANT TO GROW YOUR EMAIL LIST
Even experts in restaurant marketing say that email still delivers the most in all of the platforms and channels they tried.
Aside from the fact that restaurant email marketing is still superior to social media marketing, restaurant businesses should grow their email list because of the following reasons:
Email marketing is more personal compared to other types of marketing. With restaurant email marketing, you can send personalized updates, promotional messages, and birthday greetings to your customers. There are email marketing tools that are available online for this reason.
Email marketing has its own targeting features. Though social media platforms such as Facebook, Instagram, and Twitter provide excellent targeting features, you can also conduct a great segmentation process within your restaurant email marketing plan.
Email marketing reveals the commitment of your customers with your brand. They have to complete sign up forms and confirm their email address in order to be included on your email list. Subscribing to your email newsletter just shows how purposeful your customers are with your restaurant business.
With email marketing, you own your customer's data. Marketing through Facebook, Google, or Twitter, is helpful for your restaurant, but if they start changing their policies your data under those platforms can be compromised. Unlike when you have your own restaurant email marketing campaign, you own everything that you captured.
SMART AND EASY WAYS TO GROW YOUR RESTAURANT EMAIL MARKETING LIST
CAPTURE EMAIL ADDRESS UPON BILL PAYMENT
Clever way to boost your restaurant marketing email is to start gathering email addresses when the customers are paying the bill. Of course, you still have to ask permission if you can send promotional emails to their email. This is to ensure that the feedback from your email campaign would be satisfactory.
CONDUCT EMAIL MARKETING CAMPAIGNS, PROMOTIONS, AND CONTESTS
If you want to grow your email list in no time, running a contest that requires consumers to provide their email addresses is the easiest and fastest way. People tend to exchange something of value if they are promised something in return.
Offer special discounts to those who subscribe to your newsletter, or provide an exclusive promotion to your subscribers in order to encourage more to complete that sign up form.
INCLUDE AN EMAIL SHARING BUTTON TO YOUR NEWSLETTER
Encourage your subscribers to share your promotions on their social media or forward your newsletter to their friends. This gives you access to a wider email list and an opportunity to grow your email list. Just make sure that the content of your email newsletter is share-worthy for your customers.
DISPLAY CALL-TO-ACTION BUTTONS ON ALL YOUR PLATFORMS
Restaurant email marketing is not limited just in email, you may use your social media profiles such as Facebook, Twitter, and Instagram in order to capture more email addresses. Adding a CTA button that leads to a landing page that requires an email address is another great way to grow your email list.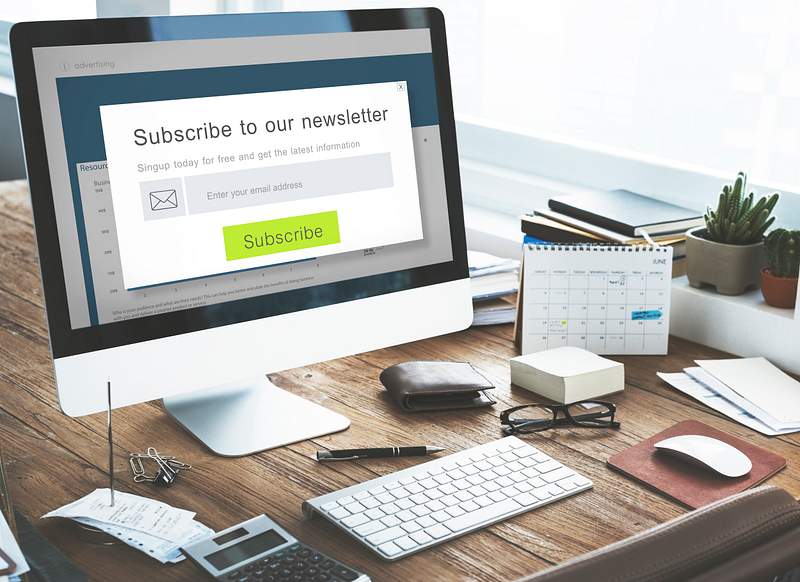 Opt-in forms should be visible and prevent from asking too much. If it's just for the subscription on your email newsletter, name and email address should be enough. If it's for a free trial, you may need additional information. Just be clear on what you'll do about that information and your customers would appreciate it. Don't forget your online food ordering system, too.
USE EMAIL MARKETING TOOLS
These email marketing tools provide great assistance for your restaurant email marketing strategy. There are tools such as MailChimp which will help you gather and monitor your leads while growing your email list. These email marketing tools and software offer different types of functions, make sure you choose the tools beneficial for your restaurant.
OFFER AN ONLINE ORDERING AND RESERVATION SYSTEM
This is by far one of the most effortless ways in growing your email list. Since the customers are now much engaged with online ordering and reservations, providing their email address to complete the process is not a big deal for them. But again, it is important to ask for permission if you can start sending updates to their emails.
COLLECT EMAIL ADDRESSES WHEN CONNECTING TO YOUR RESTAURANT'S WIFI
The conversion of this strategy may be low, but it will provide a huge volume for your email list. Direct your customers or even those who are not, as long as they connect to your WIFI, on a webpage where they must provide their email address. Just make sure to give them a choice if they want to receive marketing emails or not.
FINAL THOUGHTS
Though we've entered the social media age, email marketing is still reliable and effective for businesses. And when it seems to be a challenging task on your end, growing an email list for your restaurant email marketing is the key component for its success.
Do you still have helpful tips and opinions in building a restaurant email list? Connect with us and let us know your thoughts.