Although the industry is not new with a labor shortage in restaurants, there's now a growing concern regarding this topic. This is primarily due to the lack of restaurant employees returning to work after the opening of the foodservice industry to indoor dining and activities.
As a restaurant owner, this is alarming as your business heavily relies on the service and expertise of your staff. Since the pandemic, it's just natural for you to furlough or let go of some of your staff members since the services that are allowed are also limited.
However, since they had been out of work for several months, a large number of them started looking for jobs in other fields. This pandemic served as an eye-opener for them to see the common loopholes in restaurant management.
Seeing the reality in today's restaurant scene, it's now time to adopt a different recruitment plan. While experienced employees appear to be more reliable, you should also consider looking for new talents to cultivate and nurture.
This is where it could be extra challenging for your end. Capturing the attention of young professionals is not as easy as you thought it would be. If you're interested in this idea, we've prepared some tips for you to help you out.
Labor Shortage in Restaurants: How To Hire Millennials and Gen Z
You may also find the employees belonging to the generation of Millennials and Gen Z intimidating. Unlike previous generations, they are more informed and vocal about every topic, particularly with regards to employment and labor issues.
Hiring them will also enhance the overall technology and digital performance of your restaurant. Since they are naturally tech-savvy, with enough training about the technical terms, they can easily adjust with restaurant solutions and tools.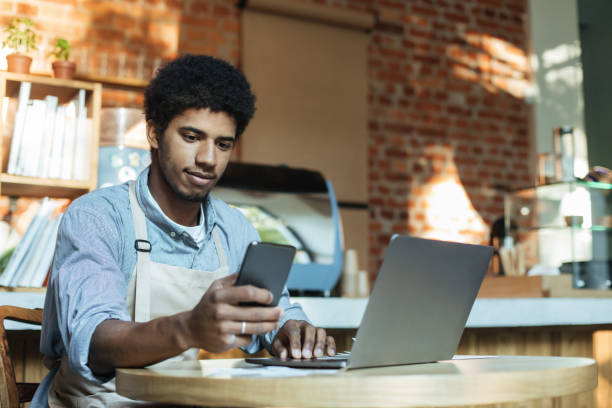 Being comprehensive with technology serves you a great advantage. You can easily streamline your operations and increase the productivity of each staff member. However, being technology-inclined is not the only thing that should be appealing to you.
Younger generations are also more dependable when it comes to manual labor. They know how to work hard and work smart at the same time, which could bring great balance to your current management system.
Reasons Why Restaurant Employees Are Not Returning
Working in the foodservice industry should be a rewarding experience. It exposes an employee to a lot of opportunities, at the same time they're gaining the skills they need to professionally grow.
With this in mind, it might be a bit confusing why there's a labor shortage today. To help you develop a better insight regarding this concern, here are the main reasons why employees choose to stay away in restaurants and other foodservice businesses.
Safety risks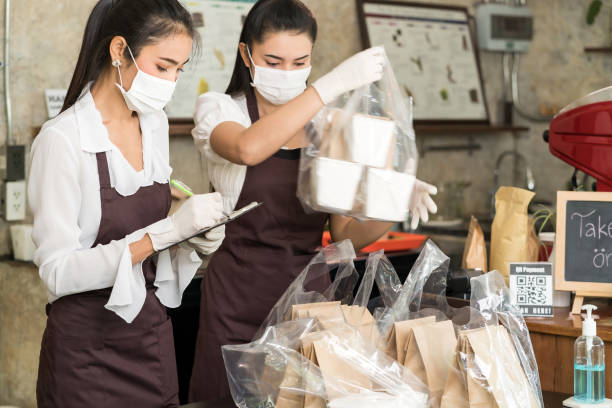 Although there are aggressive campaigns and vaccination drives against the coronavirus, employees are still reluctant in returning to the usual hustle and bustle of restaurants. There are just a few restaurants offering health care and the risks simply outweigh the benefits.
Unpredictable customers
If there's something they've learned from the pandemic season, it is that self-care should be prioritized. There's no point in staying in a toxic working environment, most especially if it doesn't serve an employee well.
With customers, restaurants are known to cater to different types of customers. And most of them could be a bit unruly and entitled, in general, some bad customers are disregarding their welfare, especially their mental health.
Uncertainty of employment
During the early days of the pandemic season, there were restaurants and food establishments that were forced to let go of staff and close their premises. However, now that indoor hospitality is allowed for most of the areas, the restaurants are slowly getting back on their feet as well.
Restaurants are starting to open part-time job positions to fill. This is understandable as they're trying to run a business as well, and hiring full-time positions in one blow might not be a good idea financially speaking.
Inadequate pay
Compared to the job that they're expected to do, most restaurant employees find that they are not well compensated for the job. While the minimum wage for hospitality workers varies depending on where your restaurant is located, it is still relatively low in comparison with other industries.
Best Practices To Attract Younger Generations To Restaurant Employment
Hiring the generation that seeks early financial stability should be easy. Providing them with a stable source of income should be attractive enough. But, considering the reasons mentioned above, reaching out to the younger generations would be challenging.
Here are some helpful tips to make it easier for you to create a hiring process that would be appealing to a wider demographic of employees.
Offering convenience by offering on-demand payments
In the end, on-demand pay is critical to creating a work environment in which financial independence and autonomy are prioritized, creating a welcoming workplace for Millennials and Gen Zs.
The availability of on-demand pay can be a powerful hiring tool since you can usually implement these benefits at no cost. In addition to appealing to Millennials and Gen Z's desire for convenience and flexibility via technology, these apps fulfill their employment expectations as well.
Pay-on-demand is not only an effective recruitment tool but it also motivates workers to pick up more work since they can benefit from instant pay. When there is a labor shortage, this is essential since it allows restaurant managers to find a replacement quickly if one employee calls for an off-day at work.
Providing a financial-informative working culture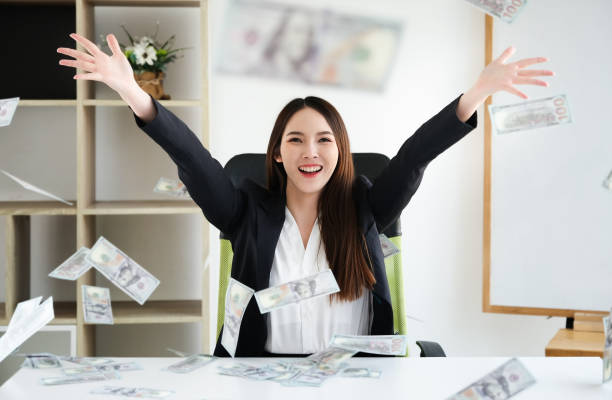 As mentioned, Millennials and Gen Z have financial stability and security on their minds when they consider employment. If they see that you and the workplace you'll offer can't provide them a healthy and nurturing culture that will help them achieve that, then there's a small chance that they'll consider you as an employer.
Financial education is also a great element to attract them. Just make sure to utilize a method that appears to be interesting for these sets of employees. One-on-one counseling with a financial advisor will not do the work.
It would be good to find an app or a short online course about financial education and wellness.
Establishing a positive and nurturing working culture
Meeting the needs of employees is key to recruiting and retaining them. You must know what keeps your employees motivated, and at the same time, what tasks keep them challenged. Show them how to use your online restaurant ordering system.
An ideal job for these generations includes visibility, independence, and a team environment.
Providing them a working culture that cultivates early yet long-term financial freedom is just one of the methods that demonstrate you care about them.