What comes to your mind when you hear the words online quizzes? In essence, it's just another survey-like tool that allows you to communicate with your customers. However, if utilized properly, you can gain more for your restaurant using this online tool.
Especially for those working in the restaurant industry, these past months have been challenging. And although there are steadfast initiatives to support food businesses and establishments, you may still find it challenging to keep your customers engaged with your brand.
Considering the accelerated growth of technology inside the industry, you would be wise to begin deploying solutions that will enhance your customers' digital experience. This is what the quick-service restaurant space, A&W Restaurants, focused on.
Today, obtaining customer engagement is becoming more and more difficult. When physical dining was forbidden during the early days of the pandemic, this became even more tricky. How will you be able to keep connected with your customers if you can't even speak with them?
The importance of customer data collection increases in this situation. You must have a firm understanding of your customers, whether you do it online or not. Customer satisfaction is always enhanced by personalized service.
This is where online quizzes become handy. It's more than just a restaurant marketing tool. It's an effective tool that can help you learn more about your existing and potential customers. Read along to know more about this trend.
Restaurant Online Quizzes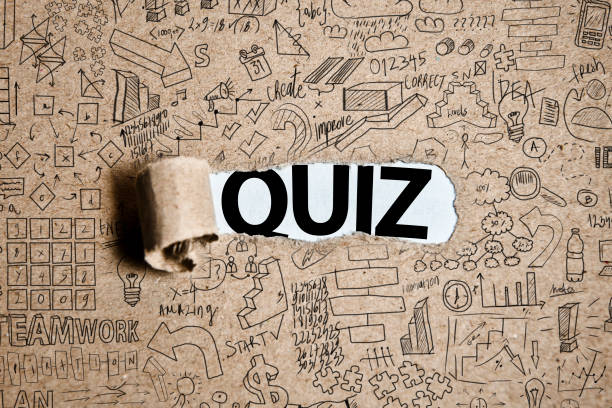 Having started your digital marketing campaign, conducting online quizzes and surveys shouldn't be a foreign concept to you. These are proven and tested tools to roll out promotions and generate leads.
However, online quizzes capture more than just customer data. It allows you to gain deeper customer insights which can help you to improve your restaurant marketing strategy.
It's an effective method since customers are still in the middle of the transition between the pandemic setup and the new normal for restaurants. An innovative strategy that allows you to engage your customers in a fun and exciting way.
Another good thing about this method is that there's no need for you to reward those who have answered. Unlike surveys, which customers try to avoid most of the time except if there's a reward, online quizzes are claimed to be a lead magnet.
Consumers are naturally inclined to answer quizzes because it allows them to know more about themselves. Just make sure that your questions are customer-centric, and not focused on your restaurant.
Take it from the famous personality quizzes and tests. Consumers are actively participating in it because it's an interesting and exciting way to know more about them. These online quizzes will justify or explain their characters and personalities.
The same goes for your online quiz as well. It may be odd at first since it's not about food or your business, but with careful analysis, you'll be able to learn and capture useful data from your responders.
Restaurant online quizzes: How it works
The goal of this method goes beyond just keeping your customers entertained. Through quizzes, you encourage consumers to engage with your brand and learn a bit about them or your business. In return, you get to learn who they are as customers.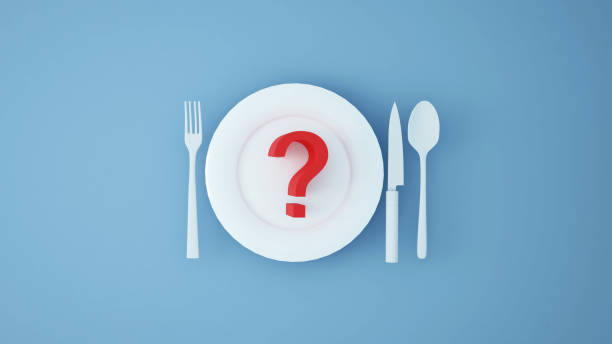 For instance, give your customers an online quiz like "what kind of traveler are you?". They will be answering those based on their preferences because they also want to learn what type of traveler they are.
Considering that the majority of the responses reflect that they prefer to travel solo than with a companion. If given such data points, you can now review your recent marketing materials if you're providing enough campaigns to encourage solo diners in your restaurant.
You can now easily align your content on your website and social media channels. Their answers will reflect their personality, preferences, and characters which you can leverage to create a new restaurant marketing campaign.
Benefits of Online Quizzes for Restaurants
With a concise strategy and analytics, online quizzes can bring the following benefits to your table.
It enables you to recognize your areas of improvement
It's not a good practice to operate blindly. As a restaurant owner, you should always be aware if there are areas in your business that need improvement. With an online quiz, you can learn if there's a menu item that's not performing as it should be.
If there's a menu item or service that your customers need to be educated about, the answers on your online quiz will reflect it.
It boosts online conversion
Interactive content such as online quizzes has a better engagement rate compared to passive ones. Also, it claims to improve your online conversion rate by seventy percent. Just make sure to match it with a proper strategy to maximize all the data you can capture from it.
It grows your customer database
This is considered the most basic part of doing any digital restaurant marketing. Lead generation will always be part of your marketing initiatives. Without customer data, it'll be impossible for you to deploy effective marketing campaigns.
Consumers signing up for a quiz would be required to provide their email. Now, you still have to provide them an option if you can use their email address as part of your efforts. If they give their permission, you can deliver personalized campaigns instead of sending cold emails.
It improves your online visibility
As mentioned earlier, consumers are interested in content that will allow them to learn more about themselves. If you're going to roll out these online quizzes on your website or even your social media channels, you can easily capture the interest of curious consumers. Then you can drive them to your takeaway ordering app.
An online quiz usually gets shared almost 2,000 times. It's a wider reach compared to your targeted customer base. Your brand will get massive exposure, at the same time you'll gather more sign-ups (customer data) along the way.
It makes customer segmentation easier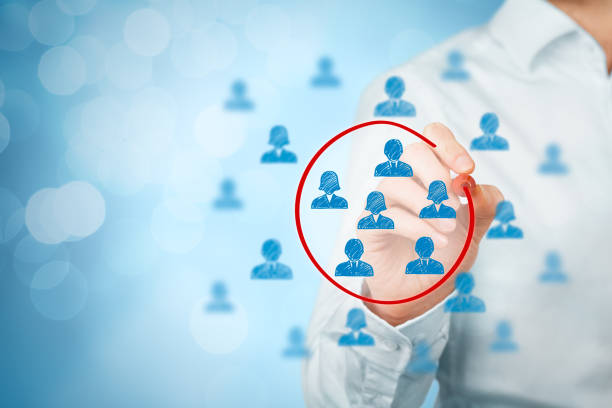 Segmenting your customers is a vital part of restaurant marketing. It allows you to create campaigns that will be targeting the common denominator of a particular group.
With segmentation, you and your marketers can define your marketing strategies differently to optimize your marketing strategies and maximize profits. You can also make more personal content for greater conversion.
There is an increasing difficulty in obtaining consumer data. Any time you can gather these data points for the consumer and present them in a way that engages them, it will be advantageous for your brand, particularly if you are trying to pinpoint your target market.