The significant shift of consumers to restaurant mobile app is considered as one of the major events in the restaurant industry. Before the pandemic, it's already gaining its popularity among restaurant owners.
Mobile apps give consumers ease and convenience. Imagine food ordering that's just a tap away while enjoying the comfort of their private places away from the crowd.
While this type of restaurant solution is surely beneficial, other restaurateurs are still hesitant to try this out. Considering the workload it entails, they opt to deploy services from third-party food services providers such as Uber Eats, Just Eat, and Deliveroo.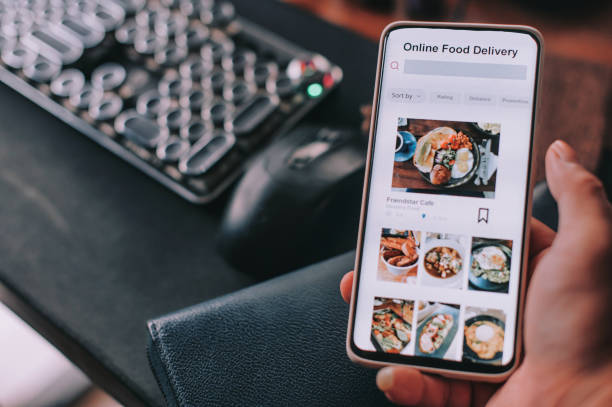 And if you're just starting, a third-party provider would sound enticing for you. However, you have to take into account that partnering with these providers may cost you more in the long run. With all the commissions and service charges you have to pay, it isn't surprising that you'll lose more money than you make.
Additionally, if you're going to build your restaurant mobile app, there's a great chance of growing not just your online visibility but your revenue in general. Restaurants interested in having their app can drive their sales and revenue up to thirty percent.
That's a great number especially if you're just trying to find your way to the new restaurant landscape. We understand that this could be a little bit intimidating, but we ask you to read along to help you understand why table service apps are considered as one of the best choices of restaurant key players.
Restaurant Mobile App 101
In essence, this is an app-type of your restaurant website in which consumers can access services such as online reservation, advanced booking for takeaway or curbside pick-up, and food delivery.
Restaurant ordering apps are seen as effective because consumers are practically always on their phones. The accessibility it provides allows consumers, not to mention the benefits it brings to businesses, to use a platform without needing to interact with other individuals.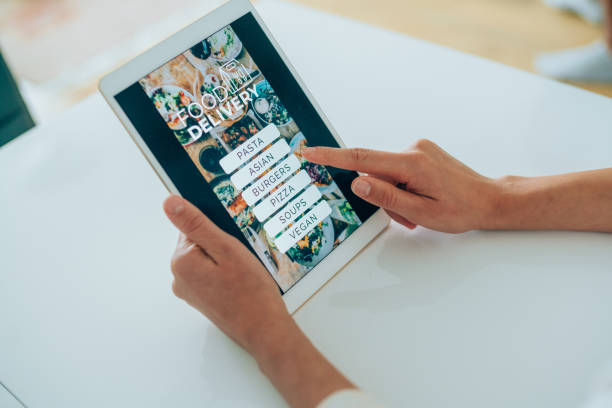 And while third-party delivery apps also provide contactless transactions, just think about the forty-eight percent of consumers who prefer ordering directly to restaurants because they know it'll be cheaper. Also, modern diners are seen to be more inclined to support local restaurants.
It provides fast and accurate service to consumers and covers a wide variety of business needs. It boosts not just your revenue and online presence but also changes the way you engage with your customers. In particular, if you integrate real-time online chat support with it.
Indeed, restaurant mobile apps will be around for a long time to come. Can you imagine life without Facebook? Without access to a more convenient way of communication? A bit hard, right? The purpose of mobile apps is to meet consumer needs and make it easier for businesses to serve customers.
Restaurant Mobile App- Customer Engagement
Modern consumers prefer to use mobile apps to engage with their local restaurants. If your restaurant has a mobile app, then it's ideal. If you're still relying on phone orders, then it's the best time to do an upgrade.
The platform that mobile apps provide allows you to cultivate brand awareness and customer loyalty easily. However, the same goes for every other restaurant. How do you plan to stay on top of the competition using the features that you have?
Here are some approaches you can use to make sure that you're driving customer engagement using your takeaway ordering app.
Mastering the Full Customer Experience
Indeed, third-party food service providers are one of the industry's heroes during the serious hit of the pandemic. It provided those establishments who can't pivot their operations right away and helped them to somehow survive the impacts of the lockdowns and restrictions.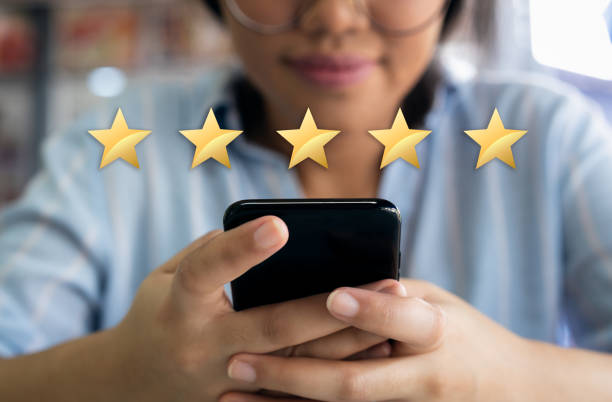 However, while this system surely works, it's the most ideal solution for everyone, especially for small and start-up food businesses. The average commission and service fee of these providers is amounting to thirty percent of the price of an order.
Looking closely, it's a huge amount and you could feel it hurting your thin, barely even there, profit margins. In the end, it appears to be counterproductive to any benefits your business gains from it in the first place.
But revenue aside, you should also be concerned about how you have little to no control of the customer experience that it offers. Keep in mind that third-party foodservice providers control and manage everything, and unless you pay a little extra, you won't be able to enjoy premium services from them.
With control and managing everything, we meant everything. Every customer data is theirs and you do not influence it. You also have no authority on how they will address concerns, should there be one.
While it is safe to assume that consumers are now smarter, it'll still be hard for them to not associate your brand with the service that your third-party providers offer. This is why having your restaurant mobile app, where everything is under your management is better.
Although it's an additional workload, just think about the control you can have. You can now deliver the service you want to your customers, and you can work on your customer engagement better as you have all the data to help you out.
Develop the Experience Based on Customer Needs
Consumers now find restaurant apps more interesting compared to before. In the recent report of a marketing intelligence firm, there's a 91% growth in download and usage of restaurant mobile apps compared to third-party delivery apps.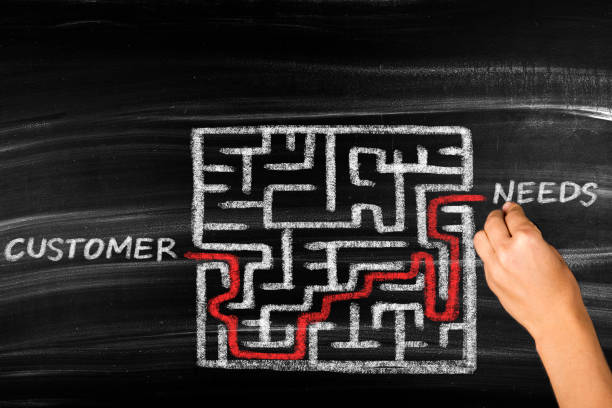 And along with the growing patronage, comes the increasing customers' expectations as well. It is known that mobile apps were used for faster and more convenient services, but consumers are starting to demand more.
Since everyone's offering almost the same features, your customers will be wanting to experience a more personalized and targeted service from your restaurant mobile app. This is where proximity engagement technology comes in.
Unlike other types of marketing technology, this type of solution integrates every data a customer has with you. It consolidates their data to identify patterns and preferences for a more customized service.
If the data is processed using this proximity engagement technology, you can then automate hyper-targeted messages to your app. Personalized service is a proven customer magnet. Once a consumer feels that they're being valued by a business, loyalty will soon follow.
Takeaway
The mentioned methods are only possible if you develop your restaurant mobile app. And if you're thinking that this might be a huge investment risk, worry not as most of the industry's app developers are cost-effective.
Also, this is a solution where you're building your services around your customers. And while everything's still uncertain and consumer behavior may shift again, you will have a better grasp on how to respond since you already have an idea or two on where to meet them based on the data you have.
If you need help with your restaurant's mobile app, feel free to contact us or check our restaurant solution packages.