Working on your holiday restaurant meal kits should be one of your focuses now that the festive period is just around the corner. Bringing your signature dishes while providing your customers an immersive experience will win them over this holiday season.
Although understandably, you're a bit hesitant since restaurants are now open for indoor dining and there are fewer restrictions compared before, meal kits are still considered as an income driver. Especially now that consumers are looking for something better regarding their food experience.
Now that consumers are aware what are the possible food experience that restaurants can offer, they are more eager to get more. If you can offer a convenient method of meal ordering, then they expect you to provide a better system in time.
This is the greatest challenge for restaurant owners like you. You need to make sure that you're up to date about the changes in the market and consumer behavior. Be it a minor or major shift, you must take it into account to make sure you're meeting your customers where they are.
Going back to restaurant meal kits, there are a lot who wrongfully concluded the potential of this market. You have to understand, that while those customers who are close to your location may opt to visit rather than order up, there is still a huge market waiting for you.
To help you understand how these meal kits can be a new source of a stable and growing income for your restaurant, check out this article.
Restaurant Meal Kits: Be On Top Of The Competition This Holiday Season
It is important to keep in mind that you can offer meal kits anytime you want. This is not just for a special occasion, however, offering it at a right time increases its appeal to your customers.
Offering meal kits or DIY meal kits is one of the most effective methods that worked for the restaurant industry during the early days of the lockdown. Being restricted to operating, they have to find ways on how to utilize the inventory that they have while still creating a profit out of it.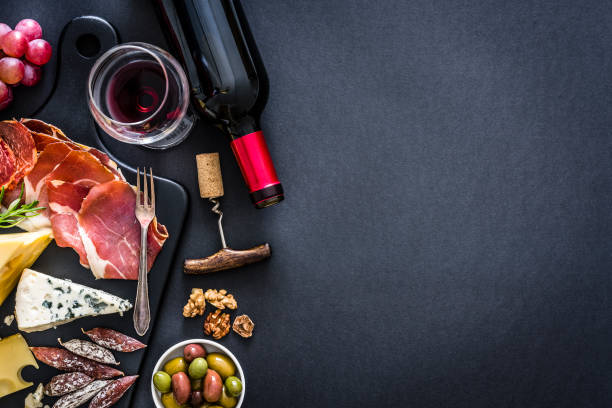 And even though restaurants are now open and welcoming back customers, the market for restaurant meal kits is still stable and continuously growing. The "at-home trend" will persist as both businesses and consumers saw that it's possible and it's still is safer.
Additionally, you have to consider that commuters will prefer a takeaway or "makeaway" when returning from their work. You also have to look into the market that doesn't have direct access to your premises, how do you expect them to enjoy your signature dishes?
That's the beauty of restaurant meal kits. It allows you to bring a whole new different customer experience. Takeaways are good, but meal kits are innovative and cultivate engagement from your customers.
Expect that there will be a drop in the demand following the reopening. To maximize the potential of your restaurant meal kits this holiday season, make sure to have a versatile plan you can easily modify to meet the new set of demands.
Meal Kits for Restaurants: Factors To Consider Before Offering To Customers
This project may sound easy, you just need to provide your customers the ready-to-cook ingredients of a signature dish, the instructions needed, then you're done. While it's all that, the method involves a bit more factors that are also crucial to the entire process.
Here are the factors you need to take into account before you start offering your holiday restaurant meal kits to your customers.
Inventory
You might want to take a thorough scan of your inventory first before you decide what type of meal kits you'll be offering. If you have a fine dining concept, it could be a bit challenging since you have to create a competitive tag price on your meal kits.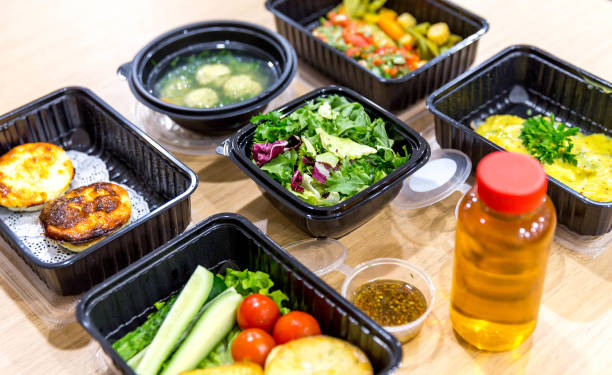 Most restaurants use it to better manage their inventory, especially when operations are paused. However, if you're just planning to facilitate movement into your inventory, meaning you'll just use what you have in your hands, then packaging will just be your concern.
Logistics
The delivery stage is a crucial process for restaurant meal kits. Whether your kit's composed of cooked or raw ingredients, you have to make sure that the meal kits are at their best quality when they arrive at your customer's table.
Choose the ingredients that travel well. It's also smart to equip your delivery-service provider with insulated delivery bags to keep whatever it needs to be kept on your meal kit.
Target Market
You have to make sure that you have enough market to sustain this new revenue stream of yours. Conduct market research first, and identify what are the factors that appeal most to your target market.
Think outside the box and own up the holiday restaurant meal kit that you'll offer. Traditional methods will not likely work anymore, you have to put a different spin on it to make sure that it will capture the attention of your target customer base.
Restaurant Meal Kits: Tips To Create The Best Holiday Meal Kits
Planning is a must when you want to try out something new for your customers. And whether you're already familiar with restaurant meal kits, strategic preparation is still important to make sure that you'll make the most out of this investment.
Here are some guides on how you can create your festive meal kits to offer your customers.
Talk to your staff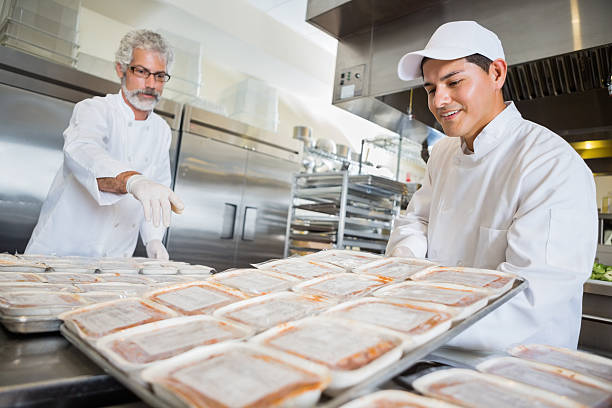 If there's one thing that you should do first, it is to ask your staff what are the possible menu options for your meal kits. Check with your FOH team the most popular menu item for your customers, and ask your BOH team if it's workable to break down that dish into a meal kit.
There are lots of factors you need to consider when you're trying to decide the restaurant meal kits options you'll offer. Using your signature dishes sounds like a natural response to this since it carries your brand well, however you also have to consider if it's feasible to recreate them into a meal kit.
Finalize your menu
The good thing about restaurant meal kits is that it's flexible and highly customizable. If you have a finalized menu for this week, month, or season, there's no need for you to commit to it all the way.
If the menu is not working well with you, then you can easily create whole new options. Thinking that your customers will not receive it well? Hold that thought as customers are known to crave something fresh and new once, in a while, so it's a good idea to offer something new to them.
Be creative in your pricing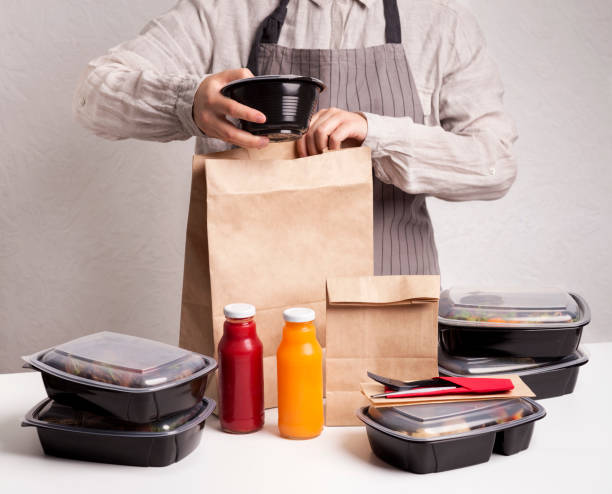 This is why planning your menu first is important. If you're going to offer a highly-priced meal kit, there's a great chance that it won't work for your customers. Restaurant meal kits may offer a different experience, but it's still nothing compared to physical dining.
Make sure that your meal kits will be reasonably priced. Locate the menu items that are relatively inexpensive to create, but can be sold at a higher margin. To increase revenue, consider adding items such as wine, cocktails, and desserts. Remember to link all this to your online food ordering system, too.
Work on your packaging
Your packaging can make or break the experience that you want to deliver to your customers. Restaurant meal kits are more than just another income generator for restaurants. It can be an effective marketing tool if utilized properly.
More than the design and branding, it should hold everything in place and much more importantly, the quality of ingredients inside. And the one thing that customers focus on more than the food item itself is the packaging of the product.