Restaurant checklists are an important tool for a restaurant business and its team. It contains a list of important tasks that restaurant managers and staff must fulfill at the beginning and ending of a working day. It's a staple for restaurant owners to provide one in order to achieve maximum effectiveness and efficiency of their team.
Keeping the whole team productive is not an easy task, that's why restaurant owners hire managers to keep an eye to the other restaurant staff. But you can't just depend on your managers, especially during this time, your team must know their tasks religiously in order to keep the order and productivity of the entire restaurant staff in check. Here's where restaurant checklists can come in handy, it serves as their guide and reminder of the tasks that they need to complete.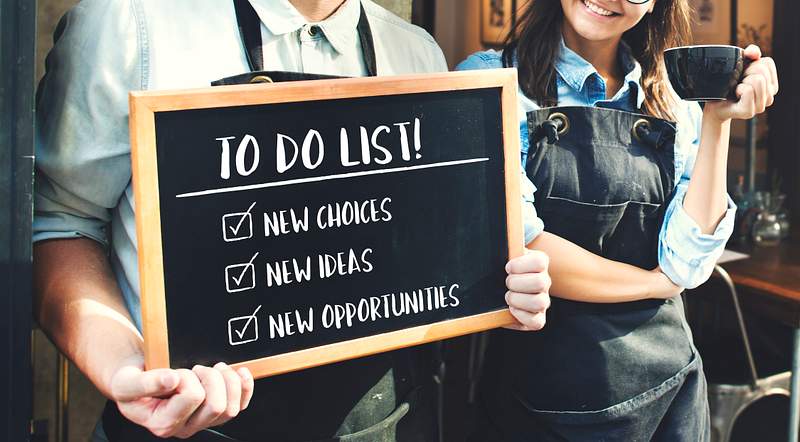 In order to create a restaurant checklists that would cater the needs of your restaurant, it's always ideal to brainstorm with the whole restaurant staff and list down all the essential tasks for different teams and different shifts. You may have it printed or post it on your own workspace for better tracking and monitoring of tasks.
Can't wait to create your own restaurant checklists now? Read along to know the importance of building your own restaurant checklists, and how to work securely when offering food delivery and takeaway services during this time of the Coronavirus pandemic.
HOW TO CREATE EFFECTIVE RESTAURANT CHECKILISTS?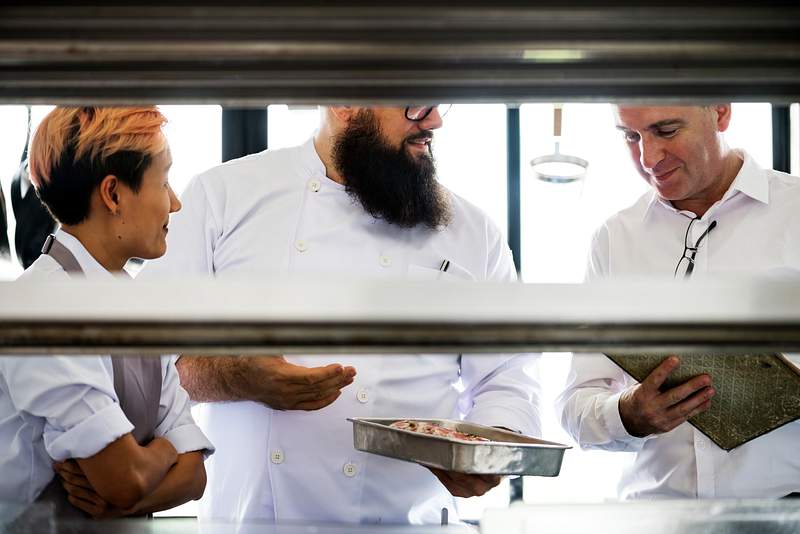 Since the Covid 19 outbreak, changes in different sectors and markets became evident. In order for your restaurant to continue on thriving, it is important that you have an idea on how the new normal works. Here's a guide on how to create your own restaurant checklist for 2021.
STEP 1. TALK TO YOUR TEAM
Identify which tasks are needed per shift, and which tasks should be prioritized. If you can, take down notes if there are specific instructions needed for a particular task. This is to maximize the productivity of every staff that will complete the task on a specific shift.
STEP 2. ARRANGE YOUR LIST IN AN ORGANIZED AND LOGICAL MANNER
Now that you have an idea of what are the tasks that's necessary for each team and each shift, it is now time to organize your restaurant checklists. Categorize it accordingly, in a way that it would increase the efficiency of your staff. It is best possible to talk with your chefs and managers in order to determine which tasks should be placed after the other.
Another best practice for this step is to use the state and city guidelines as your reference. Especially that your business deals with food handling and food preparations, inspections will be required. You have to be ready for these inspections and make sure that you're following the latest procedures for restaurant businesses.
STEP 3. POST YOUR RESTAURANT CHECKLIST
Whether you want it printed or just available at your own restaurant workspace, make sure that it is accessible by the entire restaurant staff. Make necessary updates and changes from time to time, and make sure that every team is following the checklists in all honesty.
STEP 4. TRACK ITS PERFORMANCE
The job doesn't end in creating and updating restaurant checklists. You should observe and track the performance of your current checklist. This is to identify issues and minor concerns on an early stage and for you to act up on it while it's still workable.
The best way to implement a new restaurant checklist is to properly involve your whole team throughout the process. Through this way, they can provide helpful ideas and tips in order to maximize the potential of your current checklist.
WHY RESTAURANT CHECKLISTS ARE IMPORTANT FOR A RESTAURANT AND TAKEAWAY BUSINESS?
Knowing how to do one task will definitely help you in completing that specific task, but knowing how it would benefit and impact your restaurant business in a good way would properly motivate you to fulfill that task. That's why this article provided you a list of the main benefits of having restaurant checklists for your own restaurant and takeaway business.
IT HELPS MONITORING STAFF PERFORMANCE
Efficient monitoring of staff performance is now possible with restaurant checklists. You can now check who has done a particular task and hold him accountable for his or her performance. Make sure to require your staff to sign off the tasks that they've performed and completed.
IT ACTS AS A REMINDER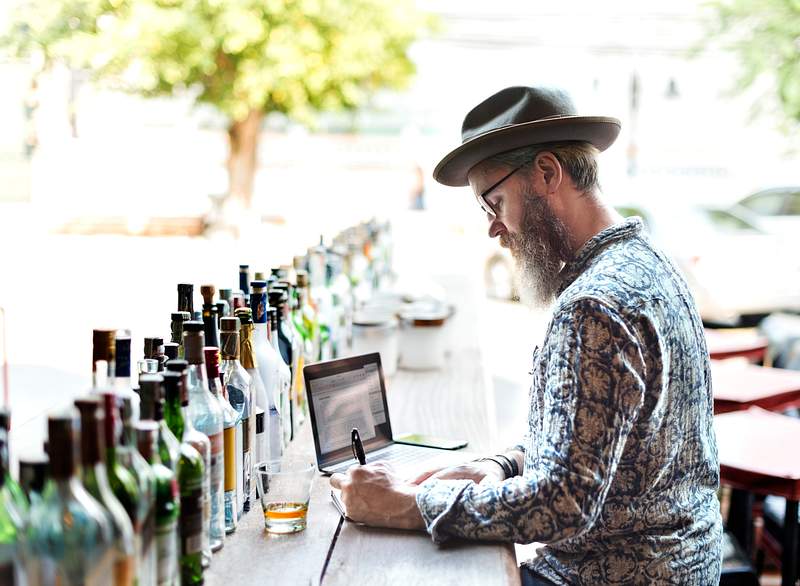 Minimize task neglect and errors by providing your staff with proper restaurant checklists that can keep them updated and reminded about the tasks that need to be done. Restaurant operations is not an easy task, it is demanding and challenging for everyone, and even the most basic tasks can be forgotten. It would be helpful for your team to have a tool that they can rely on, especially during the peak season.
IT INCREASES SAFETY AND SECURITY
Imagine the horror if the staff on the closing shift forgot to turn off an equipment or the large appliances? How about if your kitchen staff forgot to complete a task under the kitchen cleaning checklists? Or your accountant missing a step of restaurant management checklists while handling a huge amount of cash?
These different restaurant checklists are not being required just to be a burdensome task for you. It serves as a guide and reminder, especially for the critical tasks that's necessary for your restaurant and takeaway business.
IT MINIMIZES STAFF ERROR
Lesser staff error always leads to you, restaurant owner, to save up from costs. If every essential task such as turning off the stove, managing your UK online ordering system, or large appliances are done properly, there would be no extra costs for you to pay for.
WHAT ARE THE ESSENTIAL TASKS TO INCLUDE ON YOUR RESTAURANT CHECKLISTS?
Valentine's is coming and your staff must be very busy taking all those pre-orders, reservations, and bookings. If you can't conduct a meeting with them yet, here's a list of the essential tasks where you can start in order to create your own restaurant checklists.
Cleaning Tasks
Drink Handling Tasks
Security and Safety Tasks
Organizations Tasks
Administration Tasks
Finance Tasks
TYPES OF RESTAURANT CHECKLISTS
RESTAURANT OPENING CHECKLISTS
This includes all the essential tasks needed in opening a restaurant and starting its operation. Most common tasks to include on your restaurant checklists are the following:
For Front of the House Team
Sanitize and clean all the surfaces, including windows, tables, doorknobs.
Arrange tables and chairs properly.
Sanitize the menus.
Clean the entryway and ensure that the dining and common area are sanitized.
Take an inventory of the bar.
Setup and activate security systems and locks.
Close all the doors, windows, and cash registry. (Ensure that it's properly locked)
Put every tool and equipment back to its own post/place.
Ensure that the cash in the register is matched with what's registered on your own POS or EPOS system.
For Back of the House Team
Ensure the surfaces are spotless.
Wash and organize the dishes thoroughly.
Empty the trash bin.
Disinfect and sanitize surfaces and tools used in food preparation and food handling.
Make sure that the freezer and refrigerator are properly stocked and closed.
Take a stock inventory.
Dispose food waste properly. (If possible donate the ingredients, that are still edible but cannot be used for the next day, to a charity for homeless or the poor)
Put back the tools and equipment properly.
Ensure that the stove, oven, fryers, and other kitchen equipment are turned off.
Secure the back door.
For Management Team
Orient the whole staff for today's agenda. (Motivate to reach today's goals)
Explicate to staff today's menu and specials. (Taste test for staff if there are new menu items)
Monitor and pay due bills (rent, utilities, equipment lease)
Create sales forecasts.
Answer emails, inquiries, and reviews to different social media platforms.
Coordinate to the engineering team for the maintenance of the premise or an equipment.
RESTAURANT CLOSING CHECKLISTS
After a long, tiring day, your closing shift team must complete the following tasks from your restaurant checklists:
For Front of the House Team
Set up tables, chairs, and signages.
Sanitize and clean all the surfaces, including windows, tables, doorknobs.
Empty every trash bin (if not fulfilled by the previous closing shift)
Ensure that the bathroom and every common area is clean.
Restock tabletop needs.
Restock the bar.
Ensure that the glassware for the bar is clean.
Mise en place for the bar.
For Back of the House Team
Ensure the surfaces for food preparation are spotless.
Mise en place for today's menu (e.g. chop the ingredients)
Place the tools needed for each station.
Restock the inventory accordingly.
Conduct proper inventory for the day.
For Management Team
Note today's staff performance.
Check the staff schedule for the next day.
Organize your office.
Ensure that the bills and payroll are paid on time.
Conduct last minute check for cash registers and overtimes.
Log off account and turn off your computer.
Log off the POS or EPOS systems.
Activate security alarm systems.
RISK ASSESSMENT CHECKLISTS
Since opening a food and restaurant business during this time is still considered a huge risk, it is important that you've understood the following risk assessment and review tasks and completed everything under this checklist.
Keep a record on any changes you made for your operations.
Document the start-up checks and inspections you undertake.
Make sure that you properly inform your local food authority that you'll be operating and start serving customers again. This also includes if you'll introduce new services such as online ordering, takeaway, and food delivery.
USE OF PPE (PERSONAL PROTECTIVE EQUIPMENT) CHECKLISTS
Aside from the need for frequent hand washing, there are premises that require their staff to wear PPE for their shift. Here's a shot checklist of what's needed to remind your staff.
Proper disinfection and sanitation of every surface and object is a must. (especially the ones being touched)
Proper handwashing etiquette must be observed. Employees coming from the outside must wash their hands for at least 20 seconds.
FOOD SAFETY CHECKLISTS
For proper food preparation and food service, it is important that the following tasks are completed.
Provide allergen information.
Vehicles used in delivery must be cleaned every after delivery.
Distance selling must be properly observed and implemented.
FINAL TASK
Have you started to envision how your restaurant checklists will turn out? The tasks mentioned are to be implemented simultaneously with the government's guidelines for safe and secured restaurant and takeaway operation. Having a standard way of doing things that will uphold your service quality and combining it with the updated protocols shall help your restaurant and takeaway business to thrive its way to profitability.