In restaurant management, coping with increasing employee wages is one of the crucial processes you have to deal with. Due to law compliance issues and a growing crisis in the restaurant hiring industry, dealing with wages becomes a two-fold challenge.
Labor cost is one of the major expenses in restaurant operations. While it's understandable that you have to provide adequate support and benefits to your team, you're also expected to protect your business's financial wellbeing.
In today's restaurant scene, you're not just adjusting to keep up with the constant changes in minimum wages and labor requirements. You also need to extract potentials from a highly competitive labor market. It's not just about regulations, it's also about employee retention.
We have gathered the most practical and useful tips to help you reach the balance you seek in dealing with rising employee wages.
Restaurant Management – Employee Wages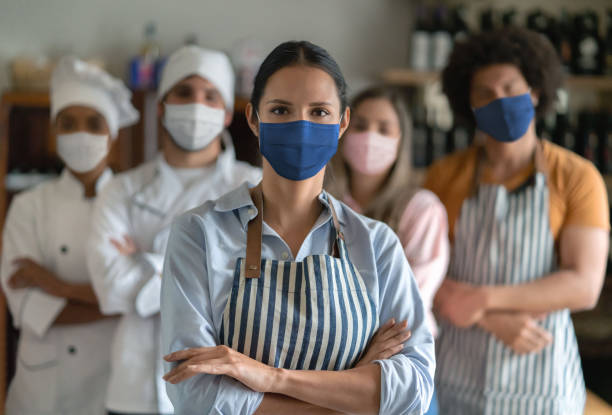 If you're going to look closely at restaurant operations, employee or staff management is one of the most complicated yet interesting parts. As an owner, you're in charge of taking care of these diverse individuals who have different sets of skills and personalities.
And as time goes by, you'll also see the great challenge it brings to you. The foodservice industry is considered an industry where employee turnover is always at its peak. Being able to retain your employees despite the competitive landscape of the industry shows that you're a competent leader.
To achieve that ideal situation, you have to work on how you'll attract employees and how you'll work on their retention. One of the easiest ways is to make sure that you're complying with your region's minimum wage law.
Keep in mind that in every state, region, or city, they have their local labor laws. Make sure to talk to your local authorities to make sure that you know what you're adhering to.
Additionally, you have to ensure that you're offering a competitive salary, benefits, compensations, and incentives to your staff. Providing them the basic salary will soon not be convincing enough to make them stay, especially if other restaurants are offering them better rates.
But, we understand that you can't just adjust employee wages abruptly just because there's competition. Competitors will always be there with their threats, and it's not smart to just meet what they're trying to offer. After all, you have a business to protect at the same time.
Here are some tips you can use to work out your staffing and wage management. Remember that restaurant management is not just about food service and operations, it's also about taking care of the welfare of your staff.
How To Deal With Increasing Employee Wages
Review your staffing requirements
Overstaffing is not a new thing for restaurateurs. It's a common practice for restaurant owners and operators to make sure that there are enough staff members to support a shift. This is also an effective method of keeping your employees engaged and preventing them from getting bored.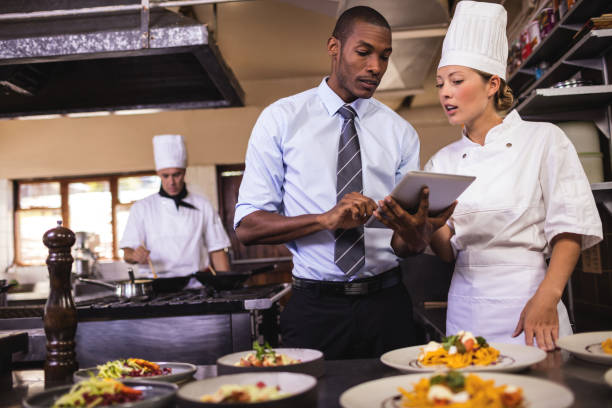 Now, while overstaffing may have its fair share of benefits, it also carries drawbacks, especially on your labor costs. If you're going to deploy several extra staff members, even though they're not crucial in a shift, it may end up costing you more since you have to pay for them as well.
This can be challenging since you have margins that you hope to safeguard. Should there be any increase in the minimum wage of restaurant employees, you have to be proactive and take action right away.
Now, it's not necessarily mean that you have to increase your staff's salary right away. But you have to review your staff scheduling, menu prices, and your entire pay scale. This is a critical process considering the employment crisis in the industry.
Maintain the balance in your staffing levels
A perfect balance with staffing requirements may seem impossible but it's workable. Using part-time and seasonal workers can be your go-to method in this part. To have more flexibility and versatility towards schedule and tasks, hiring part-time workers is a rational choice.
You must talk to your team regarding this matter. To improve their productivity, what are the methods that they see that can be worth trying out? If you're going to realign certain tasks such as cleaning, food preparation, and maintenance at slow times, would it help?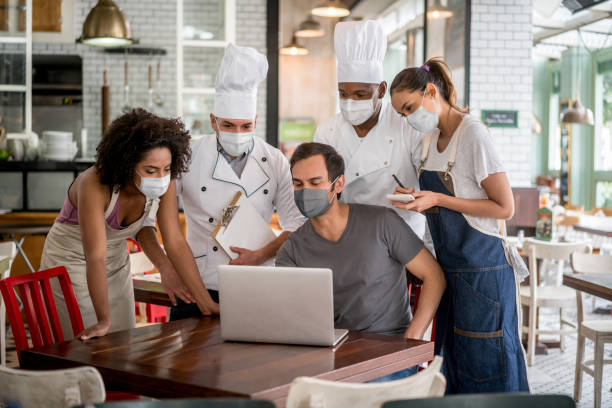 And if we're going to talk about productivity and effectiveness in restaurant operations, cross-training might be the most efficient way to improve your restaurant management. It allows your staff to stand up for certain tasks should there be a great need to fill them.
Once the demand dies down, they can go back to their primary roles. It saves you a lot of hassle since there's no need for you to look for additional help outside your team since you have provided them adequate training to support each other.
Lastly, deploying updated restaurant technology should be beneficial for your team, including UK EPOS system for takeaways and restaurants. If you provide your team tools that would help them with their tasks, especially the routinary ones, it will allow them to focus more on the critical tasks such as customer service. 
Evaluate the possible effects of an increase in employee wages
If you're going to completely comply right away, what are the possible effects of an increase in restaurant employee wages on your operations? It's a must that you assess the potential results first before you make changes.
You also have to factor in the fact that not everyone on your team is a minimum wage earner. Increasing the minimum wage is a must, but what about your other staff? It's not a good practice to increase just one sector of your staff.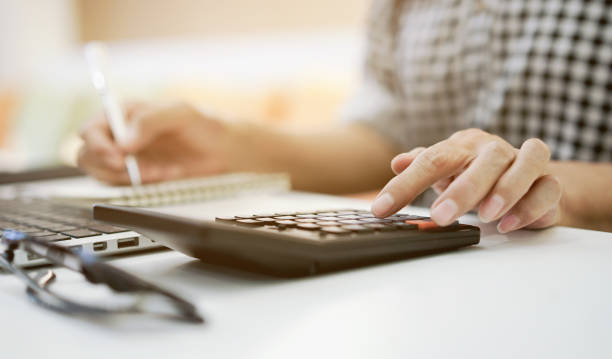 That being said, you have to take into account the other positions in your restaurant such as your managers, or those who are earning more because of their seniority or the value of their positions. Assess how it would affect that certain group on your management.
A rise in the minimum wage will drive labor costs up for businesses across the board. The challenge for you is how will you balance or minimize the increase without letting your employees feel that they're being taken advantage of.
Should a change or an increase in employee wages is inevitable, you can look on the other side of the coin. What are the other expenses you can work out to give you room for adjustment on your labor costs?
Managing your food costs and keeping them at a minimum should help you in this stage. You'll be able to provide higher labor benefits since you have enough resources to support yourself.
What's the next step?
Since this increase is inevitable, there might be an instance where you think that a price increase would solve your dilemma. While it can surely cover up the labor costs that will be, what will it cost on your end? Your customers? Your main revenue drivers?
Looking closely, proper staff management and training could help you absorb the increase in labor cost better. If you can enhance the productivity of your staff, they can drive up more sales. It's a better notion compared to risking losing your customers due to a sudden price hike.