What comes into your mind when the word 'profit margin' comes into the conversation? As a restaurant owner, it is important that you feel comfortable about this term because knowing the basics about restaurant profit margin helps you protect your profit and your restaurant business.
Knowing the average profit margin for your restaurant type is one of the first steps in improving your restaurant profit margin. Though calculation and computation tasks are not the most appealing part in restaurant operations, having an idea on where to implement adjustments is a great help to improve your restaurant profit margin.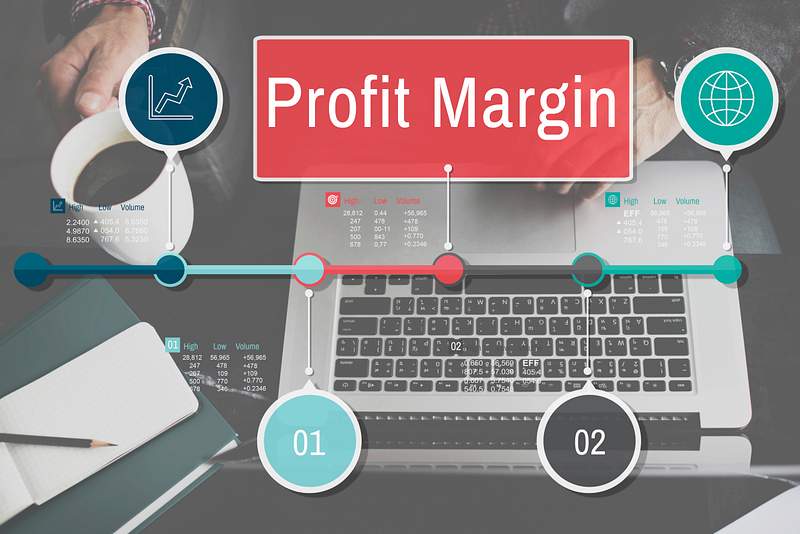 As time goes by, the Restaurant Industry tries to make the average restaurant profit margin higher to protect the businesses under them. But this becomes a challenging task as the competition grows fiercer. Thus making it harder for restaurant owners to adjust accordingly.
In this article, all the basic and important matters about restaurant profit margin will be discussed. Leaving restaurant owners, like you, a set of information that can be utilized to improve the profitability of your restaurant business.
Let's dive right in and know more about restaurant profit margin.
WHAT IS THE AVERAGE RESTAURANT PROFIT MARGIN?
Profit margin is known to be the amount of profit demonstrated as a percentage of annual sales. While the average profit margin will depend on your restaurant concept, the average restaurant profit margin as a whole plays within 2% – 6%, which can be considered a low profit margin for a business.
Running a restaurant without proper knowledge about profit margin is leading it into its own downfall. And while the higher the profit margin (maximum of 15%) is considered better, it is important to understand that it is always subject to change as there are expenses that are out of control.
To give you a better idea, here's how a typical rule in restaurant profit margin:
30% labour
30% food costs
30% overhead expenses
10% profit
But since the modern restaurant operations are much fiercer and there are different concepts in food service and restaurant, this rule now appears only as a standard but not necessarily needed to be followed.
Before diving deeper into restaurant profit margins knowledge, it is important to identify net profit margin and gross profit margin.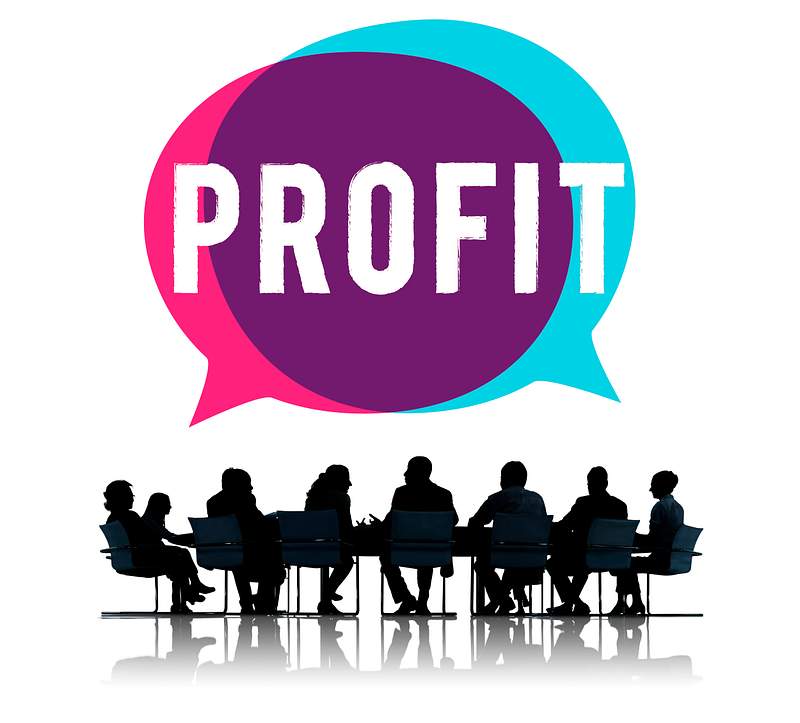 NET PROFIT MARGIN
This is the percentage that demonstrates how much profit has been generated after the cost of operations has been factored. These cost are known to be the following:
Labour costs
Food costs / Inventory
Taxes
Overhead costs
How to compute:
[Net Profit ÷ Revenue] x 100 = Net Profit Margin
Total Revenue – Total Expenses = Net Profits
GROSS PROFIT MARGIN
This represents the amount of profit left after factoring the costs of goods sold(CoGS). This is considered only as one part of the whole restaurant profit margin as it only factors one type of expense.
How to compute:
Gross Profit x 100 = Gross Profit Margin
[Selling Price – CoGS] ÷ Selling Price = Gross Profits
HOW TO IMPROVE A RESTAURANT PROFIT MARGIN?
Now that you know how to manage your numbers, it is now time to check out how to properly improve your restaurant profit margin.
Basically, there's two main ways on how to improve a profit margin. First is decreasing expenses corresponding to your sales capacity, second is increasing your sales capacity that's corresponding to your expenses.
DECREASING EXPENSES CORRESPONDING TO SALES CAPACITY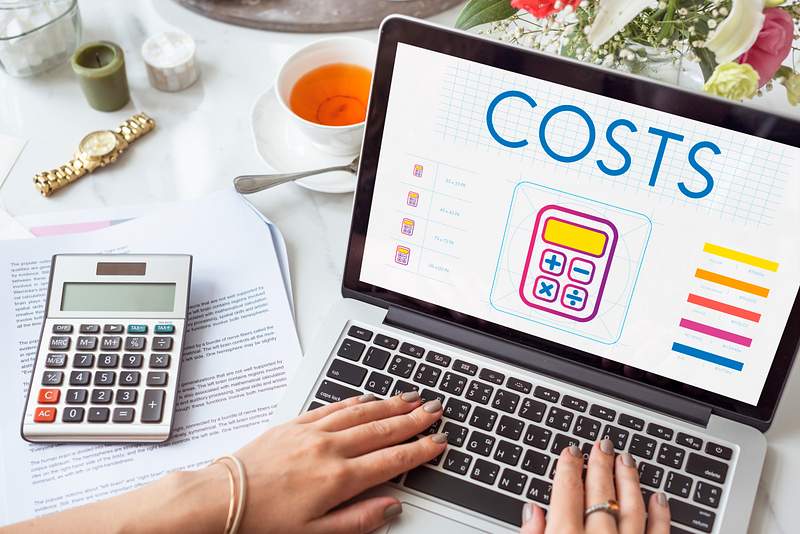 Reduce food waste and inside theft through proper inventory management.
Lessen the Cost of Goods Sold (CoGS).
Learn to properly bargain with vendors and suppliers.
Avoid staff turnover, if cannot be done, at least minimize. Hiring new kitchen staff and other employees will hurt your existing profit as you have to provide new training, uniform, and other expenses related to hiring new employees.
Utilize the data from your POS or EPOS system. Being well informed enables a restaurateur to make better business decisions.
INCREASING SALES CAPACITY CORRESPONDING TO EXPENSES
Update and manage your menu and menu prices. Menu is one of the most powerful tools, if not the most, of a restaurant. If designed right, a profit increase up to 15% is to be expected.
Start online ordering and takeaway services. Look out for technology providers that would offer the best value with a reasonable price.
Build online presence through social media and your restaurant website. You may also start to run exciting and exclusive promotions for your restaurant.
Launch a loyalty program. This would capture the interest of potential customers about your restaurant, and for your existing customers, they would have something to look forward to.
Enhance and improve the technology you use. Starting from the POS system to the software you want to integrate to your operations. It is important that the technology you're using is updated, in order to have smoother operations. Smoother operations means better customer service and customer experience.
WHAT ARE THE MOST PROFITABLE RESTAURANT TYPES AND THEIR AVERAGE PROFIT MARGIN?
Trying to provide the best customer experience through food and service while keeping the restaurant ahead of the competition and stay afloat is surely not the easiest task there is. Here are some of the most profitable types of restaurants, and how they keep their profit growing.
FOOD TRUCKS
While the food cost for this type of restaurant is on par with a traditional full service restaurants, it's lower overhead costs and limited menu keeps its profit protected. The average profit margin for this type of restaurant is 6-9%.
BARS
Bars are known to hold the highest profit margin under the Restaurant Industry. This is because alcoholic beverages hold higher markup compared to food. In fact, beverages have a margin of 60-70%. It's just a matter of pour cost to identify the proper alcohol pricing.
FAST FOOD AND QUICK SERVICE RESTAURANTS
Though expenses such as labour and food costs, this type of restaurant still manages to produce average profit of 6-9% because of the type of operations it offers and the market it serves.
CLOUD KITCHENS
Commissions amounting up to 30% from third party delivery apps may hurt the profit generation of this type of restaurant. But worry not as the average profit of cloud kitchens are established to be above average because of lower overhead expenses.
DINERS
Having a menu that offers limited types of food to customers, especially the millennials, is one way how diners are keeping up with the competition. It requires lower food costs which provides protection to its profits. Cafes are also known to be profitable, with 20% profitability. So create online menus that make economic sense.
WHAT IS THE IMPORTANCE OF KNOWING THE PROPER PROFIT MARGIN FOR YOUR RESTAURANT?
Here are some of the important reasons why knowing about profit margin is beneficial for your restaurant.
It helps in building your restaurant's brand. Proper profit margin leads to generating gross profit, with gross profit comes the means for brand-building activities and investments.
It would be a good way to secure your investors. If your restaurant runs with an unbelievable thin gross margin, it would cause loss of interest from your investors as they'll know you won't have the capacity to sustain your restaurant.
It allows you to make better decisions for your restaurant business. As cliche as it may sound, being well informed about your business allows you to see the bigger picture of what is present. You can be better with your pricing strategy, operating expenses, staff scheduling, inventory management, food cost and food waste management, and other aspects that affect the profitability of your restaurant.
WATCH AS YOUR PROFIT INCREASE
To wrap things up, the information provided above is a good benchmark of proper profit margin management. Implementing the above tips and tactics would surely position your restaurant into a better standing. Keep in mind that the success of running a restaurant depends on different factors, make sure to keep tabs on the important ones and make your effort worthwhile.