An integral part of your restaurant employee management is providing and securing a healthy working environment for your staff. One of the main ingredients of a restaurant's success is high-spirited and nurtured employees.
Restaurants, just like every foodservice establishment, rely heavily on their staff. You must know by now that it is your staff that sustains your entire operations, without them, it's impossible to keep your business running.
Also, considering the labor shortage in the restaurant industry, making sure that they are happy with their job should be your priority. As indoor hospitality and social activities are now allowed, it's essential to have as many hands-on decks as possible.
If there's one thing that encourages restaurant staff to remain at their organizations, it's if they are being given a conducive working environment. A setting where they can grow and improve their skills, and where competition brings the best out of each other.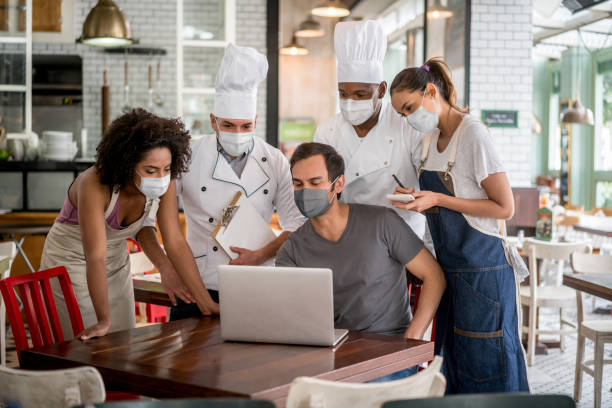 However, it's not just about their morale. It's not new that employees are avoiding restaurants because of their working conditions. Longer working hours, weekend duties, relatively low salaries, and unruly customers make the job less attractive to employees.
But these are things that are not fully under your control. While you influence the salary and working hours, weekend duties and dealing with customers are part of the job description.
Now, the challenge for you is how will you be able to turn things around in your favor? What are the resources you'll be needing to build a better and healthier working environment for your employees? Read along for some restaurant employee management tips to get you started.
Restaurant Employee Management- Working Conditions and Environment
As a restaurant owner, you know how the environment can impact the performance of your employees. Indeed, providing them a competitive salary should help you out in retaining them, but how much are you willing to raise just to keep them going?
In the recent events, Harrods was reported to plunge £68M as their restaurant employees planned a strike against their management system. The United Voices of the World union described the working conditions as "abhorrent" and claimed that they're being deprived of a better compensation system.
Regardless of the brand, it is still considered a huge loss for a business. And it's not just about the money, it's also about being associated with more concerning such issues. Consumers see this type of system differently than you think, which could negatively impact your brand.
But if you're going to take account of the other party, in defense of the business side, they also claim that they're just victims of the effects of the pandemic on the industry. While others may see their point, it won't cover the entire case.
This is why you should not rely solely on salary if you want to build a good relationship with your employees. You must also bring out the best in them by providing them with a working culture and environment that allows them to reach their full potential.
Importance of A Healthy Working Environment for Restaurant Staff
Working in the restaurant industry wears out an employee. Restaurant operations are demanding and extremely hectic, especially during the peak season, and it's your job to keep your staff happy. We all know that a happy staff results in better service, which leads to business success.
Here are some of the top reasons why a safe, healthy, and supportive working environment is essential to any restaurant employee management plan.
It improves productivity.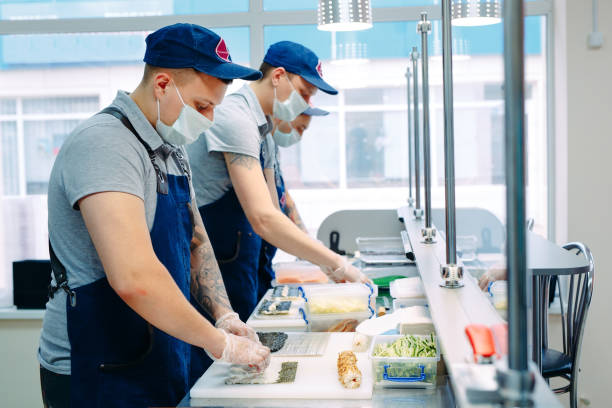 Restaurant employees are known to be more dedicated to their jobs if they are placed in a positive environment. They tend to bring out the best in each other and it cultivates harmony within the shift. And what happens when everyone's committed to doing their jobs?
Yes, they are likely to finish their tasks with high efficiency and effectiveness. They are more focused to do their duties as people tend to be energized by positive emotions.
It increases the retention rate.
Employee turnover in the restaurant industry is always at its highest point. While there are many factors that you can look into why employees tend to jump from one brand to another, most of the time it all boils down to a toxic working environment and management.
If you, however, provide your employees with a working culture that will keep them motivated positively, they are less likely to leave. You will reap the rewards of loyalty when you make an effort to make your employees feel valued at work.
It stimulates creativity.
A creative employee can help you place your business to advantage. Imagine if everyone in your team is more effective in solving problems and contributes valuable ideas for your brand? How awesome would that be, right?
Working in this industry, one must possess creativity and the confidence to innovate. As an owner, you should work on how you will encourage innovation from your staff to help you overcome the competition.
It allows them to provide better service.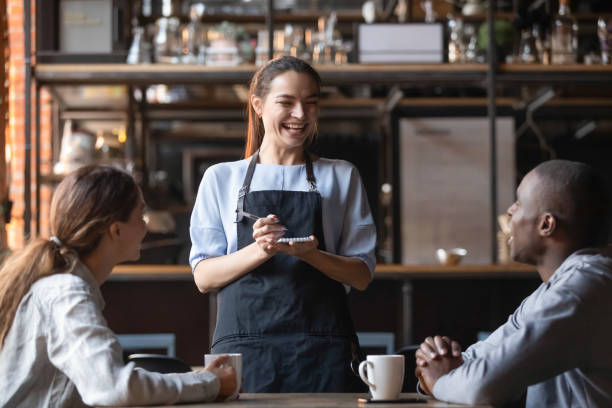 You may already notice that a happy employee can provide better customer service. Also, customers are more engaged with employees who are radiating positivity and warmth through the way they deliver their service. They need to be comfortable using your online ordering system for restaurants.
Ways To Provide A Healthy Working Environment For Restaurant Employees
Here are some points you can look into on how you can build and create a fun and positive atmosphere in a restaurant setting.
Utilize proper and updated tools
Providing them with equipment and tools they can use to simplify their job is one of the best rewards you can give them as an owner. Working in a restaurant is tough enough, what more if they have to do everything manually? Not only will your staff suffer, but your entire operation will crumble.
Keep in mind also that success is not all about working hard, it's also about working smart. By giving them the right set of tools and technology, they can deal easily with their daily tasks at the same time, they are more productive and effective in their job.
Provide proper training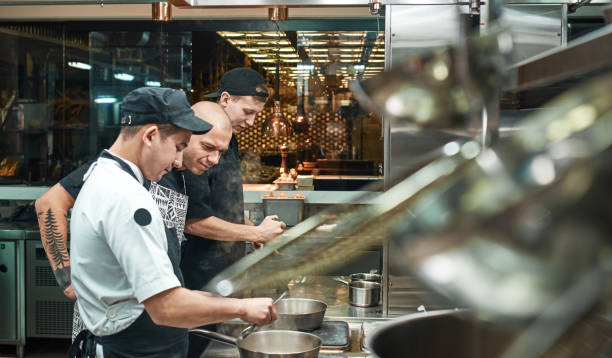 A well-trained staff is a staff that can perform their roles more confidently. Giving your staff training can be considered as an investment for your restaurant as you are technically investing to improve their skills which means better performance.
By giving out training, you also make it clear to your staff that you are not hiring them just to replace them shortly. The sense of job security will keep them devoted to doing their responsibilities effectively.
Keep them involved
Consider your employees like your business investors. If there are changes that need to be implemented or there are management issues that need to be talked about, make sure that you talk to your entire staff about it.
If you involve them now and then in your business processes, the more they will feel that they are valued as part of the organization. This action will soon be reciprocated in the form of loyalty to your restaurant brand.
Establish an open communication
Make sure that your team can talk to you about anything, most especially about work. Let them know that you are open to suggestions, should they have concerns about the management and the operations.
Ask for feedback and suggestions but make sure to act on it. Keep in mind that your staff interacts with your customers more and they may have ideas that might be beneficial for your business.