Wine sales is one of the stable sources of income for a restaurant business. Just as the restaurant industry took the hit of this pandemic and with all outdoor dining, events, and social gatherings restrictions, wine sales have become one of the few comforting prospects for the whole restaurant industry.
Even in supermarkets, it was evident that there's a huge growth with wine sales as consumers opt to enjoy the lockdown with a drink in the comfort of their home. Seeing such potential, restaurants are now more determined to create strategic plans for their wine marketing and let those wine bottles generate the income for them.
Read on as this article guides you on how, as a restaurant owner or restaurant manager, effectively increase your wine sales given some practical tips.
Provide your staff proper education and training about the Wine Industry.
Utilize the proper keywords on your wine menu.
Organize a virtual wine tasting event.
Feature a wine every now and then.
Give away sample tasting packages.
Introduce a new set of wine bottles every month.
Introduce a wine delivery service.
Attract the millennials.
Be consistent on your social media channels.
Be a storyteller.
HOW TO INCREASE WINE SALES IN YOUR RESTAURANT EFFECTIVELY
As if the restaurant industry is not crowded enough, the wine industry is just as competitive. Before offering that wine menu to your customers, you must have a fair understanding of the whole wine industry. It is also ideal to have an expert, sommelier, who can help you cater to customers that are particular with their wines.
Your staff must also be well-versed with the wine list that you offer. The wine market is sophisticated. Wine consumers see wine more than a food pairing. The wine bottle is an instrument that provides relaxation and luxury, but for some, it makes the conversation better. Whichever side your consumer fill, it is important to know how to maximize the potential of those wine bottles filling your shelves.
PROVIDE YOUR STAFF PROPER EDUCATION AND TRAINING ABOUT THE WINE INDUSTRY
Even with a sommelier on the house, it is the key to success to have all your staff educated and trained about the wine business to increase your wine sales. They should know at least the basic wine terms, wine pairings, and the winemakers of your wine collection. This helps them provide better customer service to your customers, should your customers inquire about a bottle of wine, they can give a proper answer which can help increase customer satisfaction.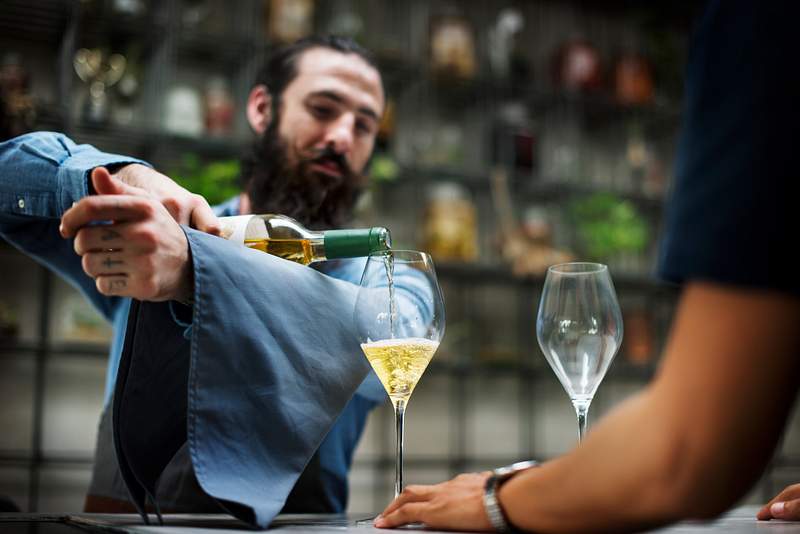 You may conduct a wine tasting among your staff, this will make them more connected with the product and will empower them to make more wine sales. Knowledgeable staff makes the right recommendations to your customers, be it they like wines or not. Make sure they are well informed with the wine list you offer on your menu.
Tip : You may offer courses to those who are eager to learn more about the Wine business. Stay approachable, especially to those staff who are having trouble with your wine list.
UTILIZE THE PROPER KEYWORDS ON YOUR WINE MENU
Make it easier for your customers, especially to those who are not really wine consumers. Your wine menu or wine list should contain more than the origin, type, and year. Using descriptive words that will help your customers have a better grasp of what kind of experience they can expect with that bottle of wine is one way to ensure growth in your wine sales.
As environmental protection get more attention, sustainable and organic wines are getting more popular these days. Try to incorporate some winemakers that adopt such a type of process in winemaking and entice your customers to try this type of wine. You may also try to tap the vegan market with vegan-friendly wines.
ORGANIZE A VIRTUAL WINE TASTING EVENT
With the social distancing in effect, the whole wine industry learned to adapt. With the decrease in growth in the Wine Industry, they have focused on holding online wine events that reach a much broader market than an actual physical event.
This tip just doesn't help your wine sales, it also increases the customer engagement for your restaurant. With this type of activity, you can also gather contact information from your customers which can help not with just your wine marketing efforts, but to your marketing campaigns in general.
FEATURE A WINE EVERY NOW AND THEN
Market it with a specialty dish, and make it as part of the special for a whole week or month. This increases the value of the wine and makes it more appetizing for your customers. Don't forget to properly market this wine with all your marketing channels, social media and the like.
GIVE AWAY A SAMPLE TASTING PACKAGES
Wine sales are sure to increase with this activity steadily. A Cornell University assistant professor conducted a study which says that providing free or low-cost samples encourage your customers to commit to spend an additional amount and to repurchase in the future.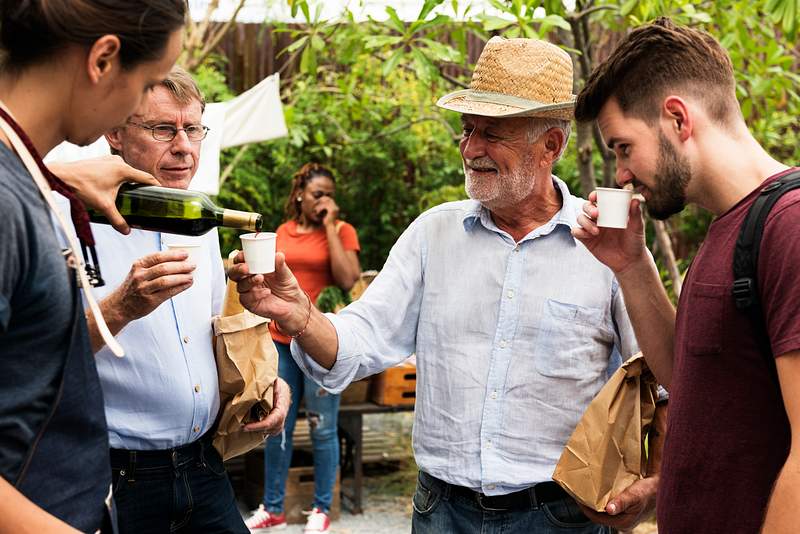 Since there are protocols to be followed, it is best to provide your customers with packages that they can order to taste a sample of your best selling wines.
INTRODUCE A NEW SET OF WINE BOTTLES EVERY MONTH
Provide a wider variety of wines for your wine consumers and non-wine consumers. Starting from sparkling wines, to the best tasting Chardonnay, let your customers explore the wine regions without leaving your premises. Send invites on your email lists, and take them into a wine tasting journey.
INTRODUCE WINE DELIVERY SERVICE
Restaurants don't just deliver their food items, they can also deliver what's on their bar and wine list. Make that wine sale by maximizing the potential of your delivery service and start sending your wine bottles right at the doorstep of your customers.
Appeal to your customers with wine boxes. It can be just two half glasses of two wines that give one another the finishing touch it needs or a wine bento box which consists of shot glass sized samples of three to six wines. Just make sure to properly price this type of offer to maximize your wine sales.
ATTRACT THE MILLENNIALS
Occupying the largest number in the population, the generation of millennials will surely help you with your wine sales. But this generation is not as simple as you think they are, they demand more than just a value for money. Here are some of the marketing tips that can help you with this generation.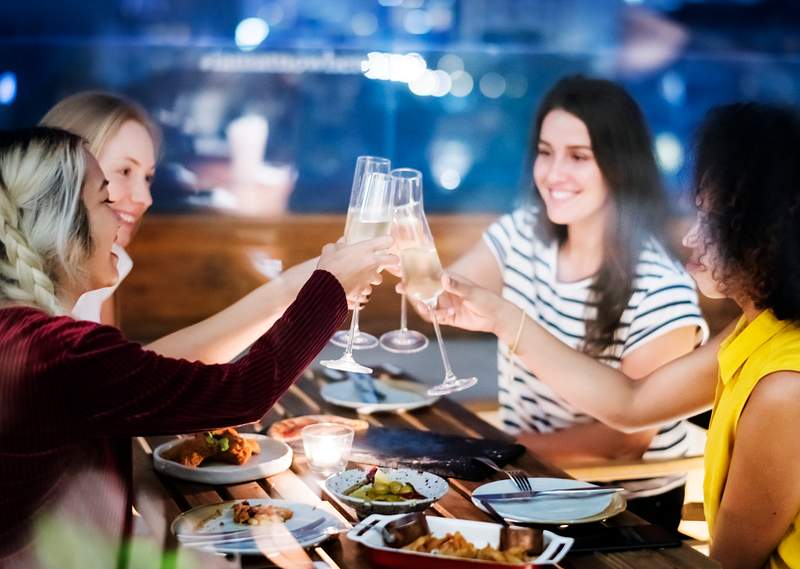 Know their preferred channels and communicate to them effectively.
Use online reviews as a way to attract them.
Use influencers and micro-influencers.
Educate them but treat them as an equal.
Be present online.
Be genuine.
BE CONSISTENT ON YOUR SOCIAL MEDIA CHANNELS
If you can't still see the importance of social media profiles to your restaurant, take a look around and see how much it helps a business. It helps generate customers, increase the effectiveness of your marketing efforts, encourages brand loyalty, and ensures brand awareness. Being present on your social media will positively impact your wine sales.
BE A STORYTELLER
Educate your customers through your social media posts, blog posts, or live videos. Help to grow your wine sales by making your customers' wine experience a good one by providing them stories and advice that are entertaining enough to capture their interests.
TAKEAWAY
Wine marketing requires creativity as it requires you to promote and sell a sophisticated product that screams luxury. It helps with your wine sales, but at the same time it also creates a stronger bond with your customers, hits your business goals, and widens your reach.
Have you tried some of these tips? What works with your restaurant best? Let us know if we miss something!