Still thinking if launching your own restaurant loyalty program is worth the investment? The competition within the Restaurant Industry has grown fiercer, thus making securing repeat business even harder for restaurant owners. It is not an easy task, but having the proper tool on how to make your customers back for more is clearly achievable.
Just keep in mind that, before creating your own restaurant loyalty program, you must have a clear goal on what you want to achieve. Is it only for customer loyalty? Or to attract potential customers as well? Also, try to create a unique yet simple loyalty program that offers relevant rewards to your customers. This would capture their interest, and your restaurant loyalty program would be good to go.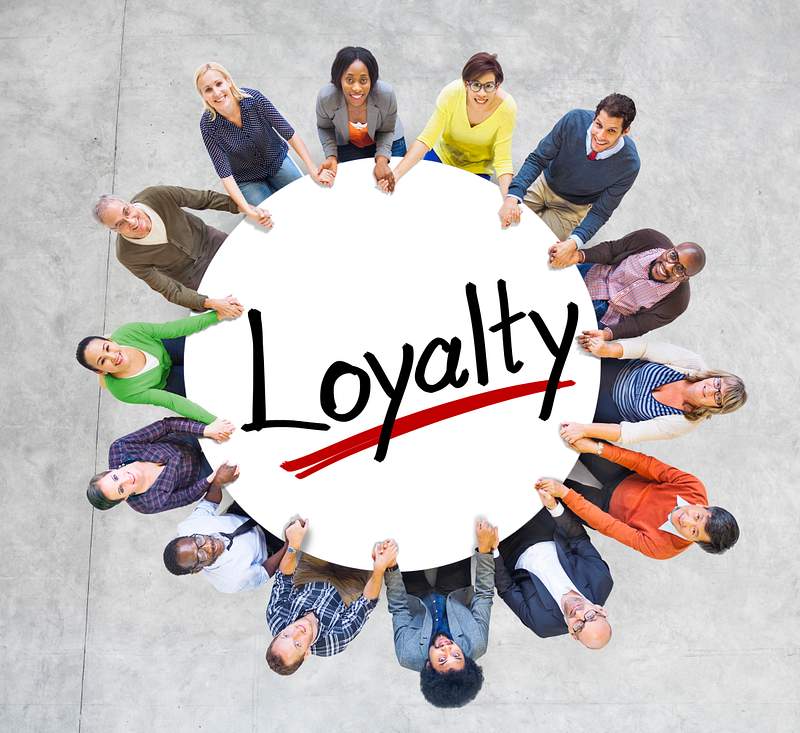 Restaurant loyalty programs are one of the most effective ways to retain customer loyalty and interest. It basically serves as part of the restaurant's marketing strategy where different schemes are introduced to encourage customers to return and continue doing business in a restaurant.
Join us as we discover creative ways on how to introduce a successful restaurant loyalty program, different types of restaurant loyalty programs, and other important details that a restaurant owner must know if they want to create an effective loyalty program.
WHAT IS A RESTAURANT LOYALTY PROGRAM?
Though they may come in different forms and types, basically restaurant loyalty programs are considered to be part of the restaurant marketing strategies that focus on the behavior patterns of customers. The data it gathers allows you to have a great insight about your customers, therefore you can create better decisions when it comes to their rewards.
HOW IT WORKS?
Restaurant loyalty program is a program that runs as a rewards system that incentivizes its members with relevant rewards. Points can be earned and monitored through coupons, punch cards, restaurant loyalty cards, restaurant credit cards, and mobile loyalty apps. One of the most famous customer loyalty programs in the current market is the Starbucks rewards program and Costa Coffee Club.
HOW TO INTRODUCE YOUR OWN SUCCESSFUL RESTAURANT LOYALTY PROGRAM?
There's a great reason why restaurants are trying to build up their customer loyalty program, especially during this Coronavirus crisis. Customers are now considering loyalty programs as part of their experience with a restaurant. Also, loyalty program members are seen to make business with the brand six to 10 more times compared to those non-members, creating a way of generating recurring revenue for restaurants.
The number one rule for restaurant rewards and loyalty programs is to make it simple. Make sure that your EPOS provider will give your customers an easy time understanding the whole process. Now here are simple but known to be effective ways on how to create and introduce your own restaurant loyalty programs.
IDENTIFY YOUR GOAL
In order to attain the results that you want from your restaurant loyalty programs, make sure that it is aligned with the goals that you've established. Monitor your restaurant operations, and analyze what does it need? Does it need to increase the frequency of visits per customer? Or the average spending per customer?
Knowing your goal will make it easier for you to create a loyalty program that will serve its purpose to your restaurant. Try to talk to your employees, or analyze the reports provided by your POS system to save time.
UTILIZE PROPER RESTAURANT TECHNOLOGY
Embrace modern technology and see how intelligent systems could help you not just with your restaurant loyalty programs, but with the whole restaurant operations as well.
The trend for digital loyalty programs is rising fast because it is easier for both customers and staff. Also, with the new safety and health protocols being implemented, this is the best option to move forward.
With digital loyalty programs, customers are not required to present a plastic loyalty card. Aside from the fact that these cards are mostly left at home, there's no need for direct contact between the card and a restaurant staff. Also, adopting digital loyalty cards provides access to valuable customer data that a physical card can't provide.
Data such as how frequent the visit, or what's the menu item they usually order. These data can now be utilized as a basis for the rewards that you will offer.
PROVIDE PROPER TRAINING FOR YOUR STAFF
Especially if they are part of the front-of-the-house team. Your staff have the largest chance of talking and interacting with your customers, make sure that they know how to offer your restaurant loyalty programs and how to make it exciting for your customers.
Customers will be hesitant to sign up for something, and though there are incentives and rewards waiting for them, there's a great chance that they won't sign up for a customer loyalty program. Let your staff explain the benefits in a simple way for better understanding.
For points redemption, it is important that every restaurant staff knows how to check and enter transaction points to your POS or EPOS system. Just in case a customer would ask them to do so.
ADVERTISE AND PROMOTE YOUR LOYALTY PROGRAMS
Let your existing and potential customers know about your restaurant loyalty programs. Make sure to use the proper tactics to tap into their FOMO (fear of missing out). This would encourage customers to check out your brand and retain interest in it. Make sure that you update your restaurant website, social media accounts, and other platforms about your loyalty programs.
Referral rewards, cross promotion, and creating table tents are also some of the effective ways to promote your restaurant loyalty programs.
TIPS TO MAKE YOUR RESTAURANT LOYALTY PROGRAMS SUCCESSFUL
Now that you have an idea on how to introduce a restaurant loyalty program, it is now time to learn what are the useful tips on how to increase its success.
Introduce referral programs.
Implement a tiered loyalty program and rewards system a
Monitor customer feedback and reviews, and use it as a learning tool for your next step.
Analyze the restaurant revenue and balance it with customer demand.
Keep in track of your restaurant loyalty program's success.
Engage via social media such as Facebook, Twitter, and Instagram.
Add a personal touch to every means of communication with customers.
WHAT ARE THE DIFFERENT TYPES OF RESTAURANT LOYALTY PROGRAM?
Still no idea on how you will approach your customers using your loyalty program? Here are some helpful loyalty rewards program ideas to consider:
MEMBERSHIP LOYALTY PROGRAMMES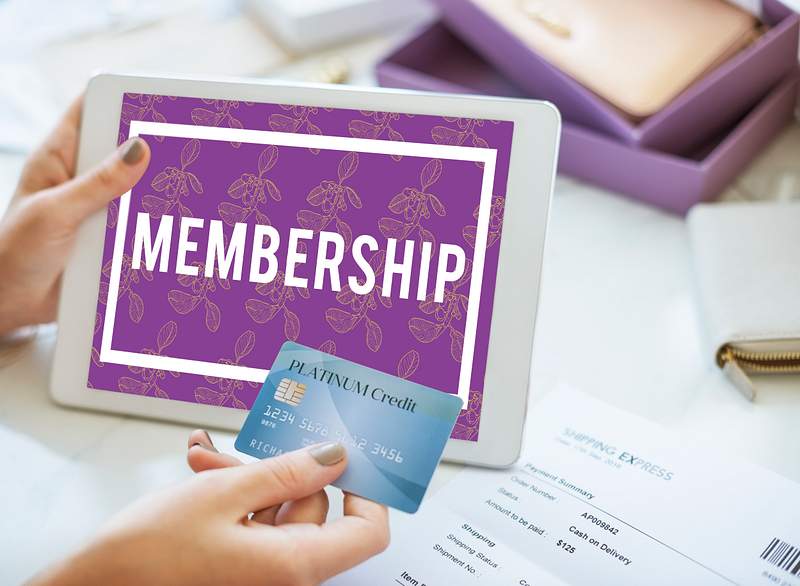 A sense of exclusivity will always charm people into signing for this type of customer loyalty program. Offer them member-only events, exclusive voucher codes, promotional menu, and other exclusive and unique rewards that would certainly satisfy your loyal customers. Keep in mind that this is a paid membership, make sure to provide members experience that cannot be achieved by non-members.
POINT-BASED PROGRAMMES
Aside from this being the simplest form of loyalty programs for restaurant, this is also the most common type because it is easy and free to implement. Customers earn points every transaction they make to your restaurant. With point-based schemes, customers will have a goal set in mind and they will, most likely, want to reach that particular target thus keeping them from visitng your restaurant to continue earning points.
REFERRAL PROGRAMMES
Just like other referral schemes, this type of customer loyalty programs provide customers vouchers or coupons in exchange for a friend's basic details such as name and email address. This works wonders as it is not a long time commitment compared to other types of loyalty programs.
TIERED MEMBERSHIP PROGRAMMES
This is an effective tool if you want to retain your loyal customers, and they will continue to come back to your restaurant in order to move into the higher level where they can enjoy a different set of rewards, discounts, and exclusive promotions.
PUNCH CARD PROGRAMMES
This is a well-loved type of loyalty program. Aside from the fact the digital punch card is getting popular, the punch card scheme focuses on the number of visits of a customer, and not on their expenses. Customers will not be pressured to order just to meet a certain value because they will get their stamp just by visiting the restaurant.
MOBILE LOYALTY PROGRAMMES
Also known as the digital loyalty program. This is one of the most successful loyalty programs considering the effects of the Coronavirus pandemic. The ability to access, monitor, and update rewards points through their smartphone is a huge factor for customers. You can use your takeaway ordering app for this.
Increase in guest spending, easier customer engagement, improved customer retention, are just some of the benefits of launching a mobile loyalty app.
WHO ARE THE KEY PLAYERS IN CUSTOMER LOYALTY PROGRAM SOFTWARE?
Knowing which provider suits your needs and demands will make it easier for you to make business and to launch your restaurant loyalty program. Here are some of the best provider of successful customer loyalty program software in the Restaurant Industry:
Toast
Lightspeed
Preferred Patron
Upserve
Belly
FINAL THOUGHTS
Now that you've gathered all the essentials in introducing restaurant loyalty programs, you can now start talking with your team and see what type will be best for you and your customers. Keep in mind that you'll be building a give-and-take relationship with your customers. Giving your customers relevant rewards that will provide them delight them is a way of showing you care for them. And knowing what and when to give is also important in order to take care of your restaurant.