Introducing alcohol delivery is one of the factors that helped the restaurants afloat despite being forced to limit their operations. Though the Coronavirus outbreak mandated most of the customers and diners to stay at home that became a major challenge of the restaurant industry, restaurateurs refused to give up and started to pivot their operations for their benefit.
The hype for alcohol deliveries have already begun. Third-party delivery services such as Uber Eats, Grubhub, and DoorDash already started helping restaurants with their alcohol sales. And suppose you want to do this through your online ordering service, starting from marketing and smart packaging. In that case, there are effective, practical and creative ways on how you can introduce delivery of alcohol for your restaurant or takeaway.
Alcohol sales are not to be taken lightly. It usually covers almost 30% of a restaurant's revenue, because it has lower labour cost and a long shelf-life. The typical order from customers is just one meal, and it often partnered with multiple drinks. Imagine what your restaurant and takeaway can make if you started introducing alcohol delivery as part of your service?
Instead of just letting your bottles of wine, bottles of vodka, and other alcohol gather dust on your shelves, let's talk about this newly found craze, and see how you can start alcohol delivery for your restaurant and takeaway.
ALCOHOL LICENCE
There may be temporary changes with the liquor laws, food distribution (including alcohol) and food handling still need necessary permits and licences before one can start to operate. No matter which premises you opt to operate, it is your sole responsibility to know which permits and licences are needed to operate your alcohol delivery service legally as a restaurateur.
First, you must know the restrictions for food and alcohol delivery and distribution in your area. For the UK, here's a list of fundamental requirements with delivery and takeaways.
As per gov.UK, hospitality venues such as cafes, restaurants, pubs, bars and social clubs; with the exception of providing food and non-alcoholic drinks for takeaway (until 11pm), click-and-collect and drive-through. All food and beverages (including alcohol) can continue to be provided by delivery.
And if you choose to start alcohol delivery through your restaurant website as part of your online ordering service, here are the permits that you need to secure:
Personal Licence holder to be the Designated Premises Supervisor (i.e. person responsible) for the Premises Licence
Premises Licence that allows online sales.
AGE VERIFICATION POLICY
Even if the alcohol sale happens remotely, the licence holder must comply with the 2003 Act's age verification requirements. It is important to note that the alcoholic drink is not yet considered as served if it is not delivered.
Upon delivery, the person doing it must ask for an identification photo of the receiver if one appears to be below 18 years old to ensure that it is not the case.
PRACTICAL WAYS TO INTRODUCE ALCOHOL DELIVERY FOR YOUR RESTAURANT
Now that you know what the permits and licences needed for alcohol delivery are, it is now time to look for ways to boost your alcohol sales and not hurt your wallet as you introduce this new service as part of your online ordering service.
BE SMART WITH YOUR PACKAGING
Remember the great power your packaging holds. With food and alcohol delivery, packaging plays a great role in marketing. Make sure that you utilize creative and fun packaging, but at the same time, it keeps that bottle of wine secured. No one wants to receive a package drenched in wine.
INITIATE FOOD AND BEVERAGE PAIRINGS
Time to check out your menu and see what works best with your available wines and alcohol. Take time to research what type of pairings will work for your menu and utilize everything starting from your starters up to your desserts menu. You'll be surprised how much it can help your food and alcohol delivery.
Keep in mind that this is not a way of restricting and limiting your customers' option, but rather, you're just giving them a gentle nudge on what to order off your online menu.
CRAFT A DO-IT-YOURSELF COCKTAIL KITS
Hit two trends in one stone by introducing DIY cocktail kits. You're now addressing the demands for alcohol delivery, at the same time you're riding to the DIY food and cocktail kits trends. Increase the satisfaction to their experience by letting your customers mix their own cocktails and drinks.
ORGANIZE A HAPPY HOUR SCHEME
Happy hour is surely one of the most missed outdoor events by diners. With alcohol delivery, it is not just the alcohol you're delivering but also the experience and fun that comes with it. Not many of us enjoy drinking alone, and though there's no place to enjoy a good drink other than our houses, happy hour is still possible- make it virtual!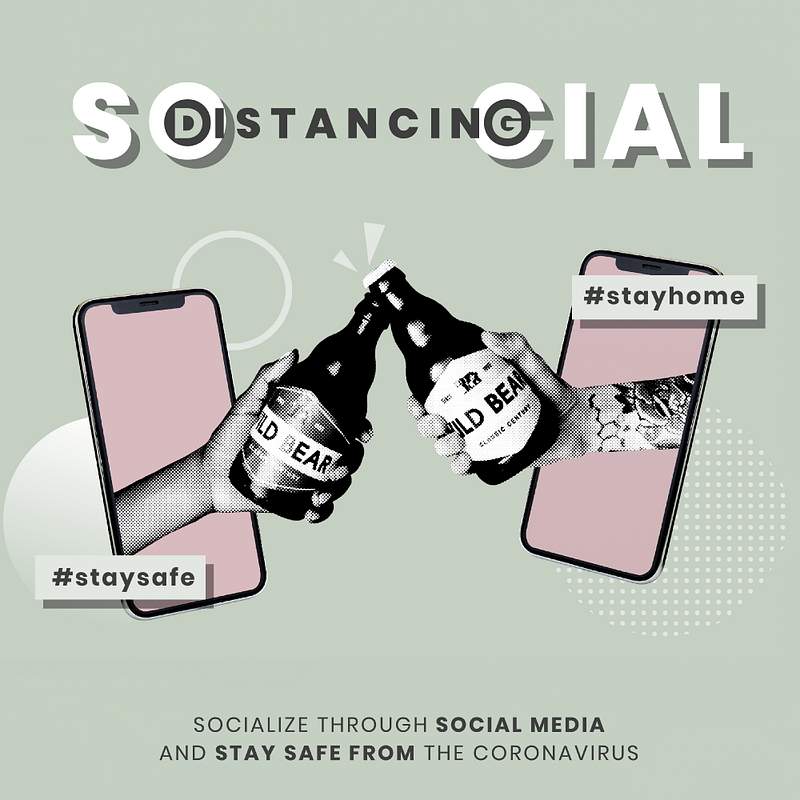 Organize and host a happy hour event for your customers, go live on your Facebook or Instagram and start connecting to everyone. And while you're at it, you can also introduce a price menu exclusive for happy hour and provide them with a happy hour delivery discount. This is to give your alcohol delivery a slight push to increase in sales.
ADVANTAGES OF ALCOHOL DELIVERY FOR YOUR RESTAURANT
You need to know the benefits of alcohol delivery, now that you have ideas on how to introduce this option to your delivery service.
IT LESSENS FOOD WASTE AND INTRODUCES A BETTER INVENTORY MANAGEMENT FOR ALCOHOL
As your restaurant business slows down during the Covid-19 outbreak, aside from affecting your revenue, your inventory is hurt as well. No one expected that there would be drastic measures observed just to deal with this outbreak. Therefore you also don't have enough time to manage your inventory.
And while food delivery will help you with this dilemma, it might not still be enough in order to manage your food waste and inventory. This is where alcohol delivery comes helpful. With alcohol delivery, you're deliberately emptying those wine and alcohol shelves, at the same time, you can include your herbs, fruits, and vegetables to pair up these alcohols.
IT BOOSTS YOUR INCOME
Food delivery and takeaway is surely one way why your restaurant is still operating, but having another valuable source of revenue to back it up will surely help your restaurant to get by in these trying times. Make the most out of your inventory and convert them into good sales.
IT IS A GOOD TAKEAWAY OPTION
Little packaging effort will be enough for the delivery of beers, wines, and other alcohol. Just make sure that the packaging is shatter resistant, and you don't have to think about spoilage and temperature maintenance.
IT HELPS WITH STAFF MANAGEMENT
Take this opportunity to bring back the staff that you once let go because of this pandemic. Bringing alcohol delivery to the table means bringing a better check size, meaning there should be enough to handle payroll for necessary staff. Reach out to your bartender, beer crafter, and even your sommelier, and together help your alcohol sales increase even more.
FINAL THOUGHTS
Alcohol delivery comes with a huge responsibility. Besides securing all the proper permits and licences for alcohol distribution, it is also your responsibility as the restaurant owner to know the age verification policy and other alcohol drinking and distribution guidelines in your area. And though it helps with a revenue, know when and where not to over-serve customers.