The fast-food giant has claimed that menu development was one of their vehicles to their successful expansion in the UK market. Having been out of action for almost twenty years in Great Britain, Wendy's is now back with the lessons learned from the past.
Last June, Wendy's opened their store in Reading to open 400 stores across the UK. The brand had a hard time securing a solid presence in the country before, but now they're coming back with a promise of better and improved food and service quality.
Together with their first UK-drive-thru site in Colchester, Essex, this fast-food player is combining smart management with both online and offline trends to become a major brand in the country. But how exactly are they doing it?
With careful planning and research, they managed to create a strategic plan that helped them to generate extremely strong sales to the UK market. This is significant growth considering that they're trying to penetrate a highly competitive fast-food space.
Knowing that there are major fast-food brands such as Five Guys and McDonald's, Wendy's tried to approach the market by focusing on quality. They also pointed out that menu development and pricing were the driving forces behind their success this time.
Following a couple of months of being locked up, consumers can now dine out and participate in social activities with minimal restrictions. How do you think Wendy's plan will help you reintroduce your brand to the modern diner market? Discover more by reading on.
Restaurant Menu Development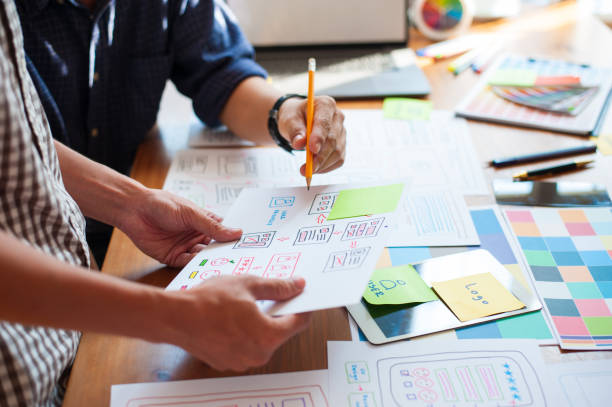 We've mentioned this many times before, and we'll be emphasizing it more, your menu is a powerful restaurant tool. You can use it to enhance your sales, marketing, and even your customer engagement campaigns.
It's one of the most influential customer touchpoints your restaurant has. So, if you want a proven yet practical way to improve your overall sales, then you might want to start looking into your restaurant menu right now.
By using an effective menu development strategy, you can easily pivot your entire operations into a more market-driven path. This is where Wendy's started their expansion in the UK. Because of the fierce competition, they diversify their menu while still keeping their brand identity.
They managed to capture a wider customer base by providing a mix of classic and trendy menu items. With their reintroduction in the market, they offered their classic Baconator and developed new items specifically for the UK stores such as non-meat menu items.
This decision to stick to non-meat menu items is a result of extensive market research. They noticed that the market has a growing interest in non-meat consumption, and the pandemic has accelerated this trend.
In 2020, UK diners spent almost 600 million British pounds on meatless products. It's a significant number to any market standard. This just shows that with proper integration of trends in a restaurant management plan, success will always be in order.
Restaurant Menu Development – Factors To Consider
Planning and developing a menu may be a bit more complicated than you thought. The materials and design are as important as the content of this tool. So if you're leaning towards this path to improve your revenue generation, then you have to take note of the following:
Aesthetics
We're going, to begin with, the first layer of your menu. Keep in mind that more than a marketing tool, your menu is a communication tool. This is where you convey to your customers all the services and products available in your restaurant.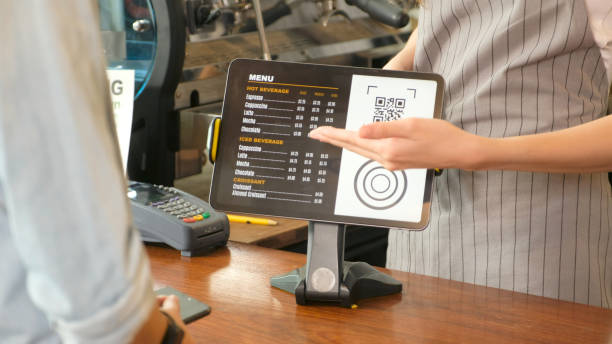 Make sure that the material and design are something that will make it easy for your customers to understand what you're trying to tell them. This applies to your online menu as well.
Trends
Be it a new design, flavor, or food trend, make sure that you'll find space on your menu to incorporate the different market trends. Yes, trends come and go, but there are also ones that are here to stay. Also, offering limited-time service menu items is proven to boost sales.
Competition
Take a look into your competing brands and see what they're currently offering. Figure out which ones are working for consumers and which are not. From there, you can create a menu formula that's more customer-focused to secure better engagement and sales.
Dietary patterns
Just as how other restaurants and major fast-food brands are adopting plant-based menu items, it's considered a smart move to include some of the popular dietary trends on your menu. Take a good look into your target audience and see what's the most popular dietary trend for them.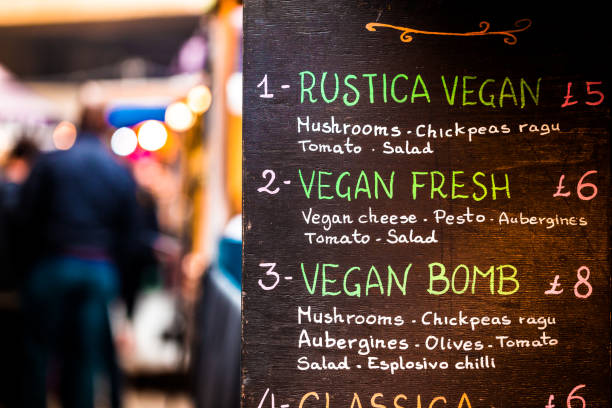 Try to incorporate a menu item or two to see how your customer base will accept the change. If it's too much of a risk for you, you can roll these items out for a limited time just to see how it goes without committing right away.
How To Set Up Menu Development For Your Restaurant
Here's a step-by-step guide to making sure that you'll be developing your menu to get results.
Set your goals
Just like every process, goal-setting is important to make sure that you're developing your menu in the right direction. For brand awareness, you may consider using a lower introductory price. For better engagement, adopting more consumer trends may help.
Make sure that you set your goals first before you start with the entire process. Also, setting a goal keeps the development process aligned, especially if there are other people involved in the process.
Assess your existing menu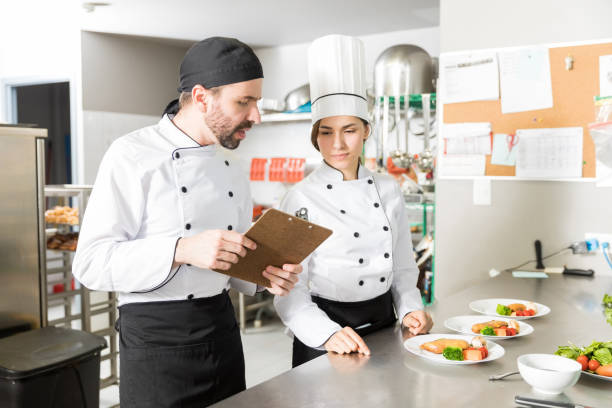 Review your entire menu. What is it that you think that's still working? Are your menu items placed in the right spaces? Is your current design maximizing the potential of this tool? The market shifts now and then, this is why it's important to review your menu as well.
But if you're a start-up and don't have an existing menu yet, then take a look at how you're planning your menu. Is it directed to address the demands of your target demographics? What are the elements that needed improvement? Keep the process simple by knowing what to keep, remove, add, and modify.
Analyze the market
Make good research about the market. All the trends surrounding it, all the classics, there are lots of information available for you to use. Make sure to maximize everything to create a superior menu for your restaurant.
If you're a start-up restaurant, search thoroughly using different materials and platforms such as social media and food blogs. However, if you're already an industry player, you can use the data on your POS system to bring a better light on your menu development process.
Involve your team
It's best to have your chef and everyone on your team be involved as possible in this process. They will be the ones preparing and serving these items, that's why it's a must that they have adequate knowledge about it.
If they're capable of answering questions about menu items, it will leave a great impression on your customers. Involving them is one, but if you have extra time and resources, providing additional culinary education is essential to innovation and development.
Take suggestions
Conduct a dry run on your new menu items. Even if your research and the numbers are giving you satisfactory results, you can't be so sure until you serve it to your customers. Check the waters by doing a tasting session, or by offering a free sample to your customers. Try them with your online food ordering system, too.
Encourage them to provide comments or feedback about your new menu items. Through this, you can make the necessary adjustments to make sure that you'll be creating a menu that will work for your customers.