Conducting a restaurant survey is helpful for both customers and restaurant owners. The guests will have a platform from where they can provide honest customer feedback, and the restaurateurs will have quick access to a great number of recommendations that could help improve their customer service and service in general.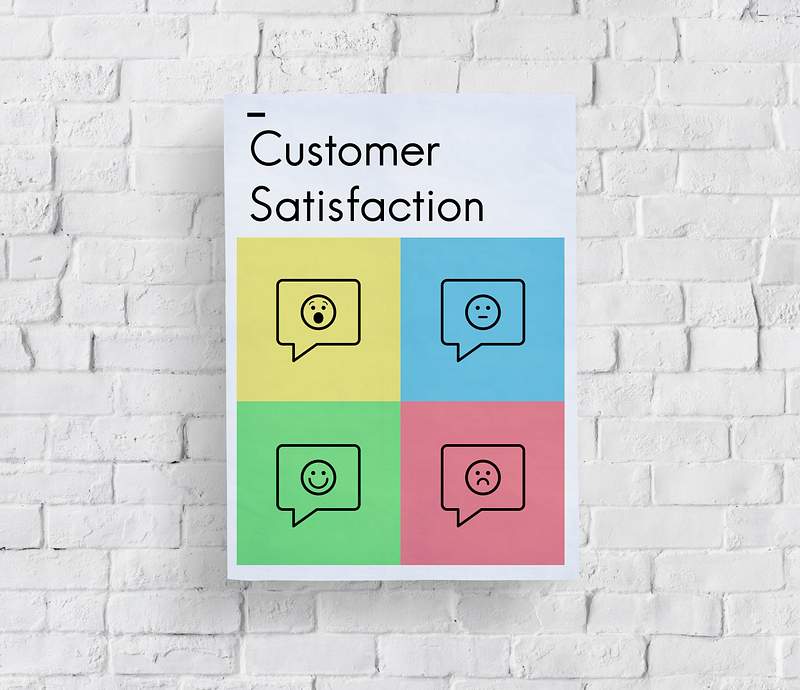 Everyone in the Restaurant Industry knows the importance of customer feedback, and they're also aware of how hard it is to get one from their guests. Asking one directly from your customers is not effective because it's hard to share honest thoughts, especially if it's bad, personally. That's why using a customer feedback survey is gaining popularity inside the industry.
Read on as this article talks about the importance of restaurant surveys, how to get a high response rate from surveys, and make sure that those survey responses are valuable.
IMPORTANCE OF RESTAURANT SURVEYS
Restaurant surveys provide customer feedback that helps you see your restaurant business in the eyes of your customers. Look into the positive and negative feedback and use it to properly adjust and adapt the customer experience you provide and make better business decisions. Asking the right survey questions allows you to:
Improve customer interactions. There are survey tools used in conducting customer surveys that allow you to receive feedback from customers in real-time. You can reach out to those customers to address their concerns or thank them for their honest feedback.
Review truthful review. Restaurant customer surveys help your guests break down their honest feedback, which is easier for them than having a waiter ask them directly about their experience. If it's easier for your respondents to provide a response to your customer survey, then you would have a much more accurate tool to help you learn more about your restaurant business.
Prevent negative reviews on known public sites. Online review sites like Yelp and Google are very much accessible to your consumers, that's why you have to make sure that you can deal with your guests' reviews on your own before they publish their online reviews. Giving them your survey questions is like giving them a safe space to express their insights and feedback about their dining experience. You'll also have the chance to follow through with your customers and build customer loyalty for your restaurant.
Monitor changes and improvement. Executing a satisfaction survey provides you a system where you can monitor and track changes happening within your restaurant and use these data to help you with your product development process.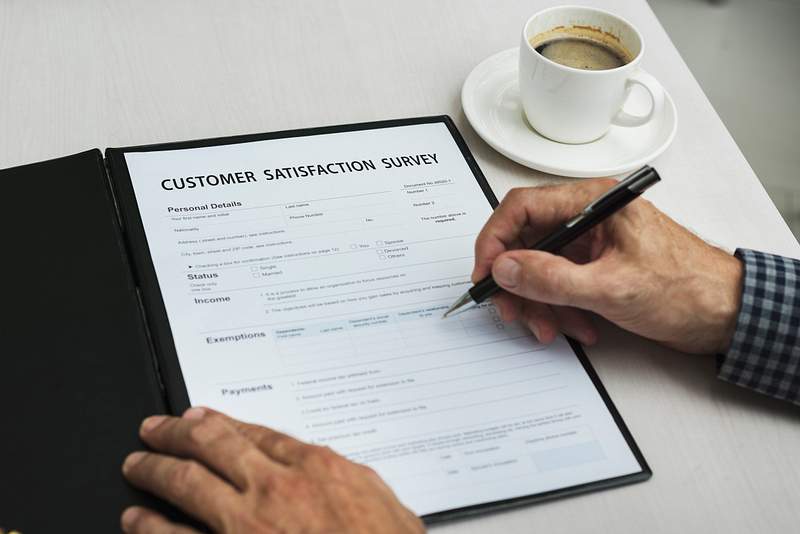 Enhance marketing efforts. To have something from your consumers, it is helpful to give something in return. Answering a customer survey will take time, and you can make up for that time spent by offering coupons, freebies, and discounts to customers. This is where restaurant surveys are seen as one of the most effective marketing tools.
Refine the quality of food and service. Since you're aware of how your consumers see the quality of your food and service, you'll have a guiding resource on how to polish up your service to lead to customer satisfaction.
10 TIPS ON HOW TO GET USABLE CUSTOMER INSIGHTS AND VALUABLE FEEDBACK
Know how you can obtain functional customer insights and feedback besides conducting a direct survey. Start with these some actionable tips.
INTEGRATE A RESPONSIVE LIVE CHAT SUPPORT
In 2019, the customer satisfaction rate for websites with live chat features stood at 83.04%.
Live chat supports you to understand your consumers better and allows you to address their concerns timely. It also allows you to see the pattern if there are recurring issues about your restaurant business.
To make the most out of your live chat feature, you may try to include a feedback form after or during the live chat session. This gives you real-time access to your customers' insights, and if your service was helpful. If you received a negative response, make sure that you'll act on it to win back your customers' trust.
DEDICATE A SAFE SPACE FOR SUGGESTIONS
Restaurant surveys are effective, but some customers don't have time to answer these surveys, that's why restaurant owners need to provide a space where they can safely express their insights. Whether it's a freedom wall inside your restaurant or an email address dedicated to their feedback, it is important to let them know that you value their feedback.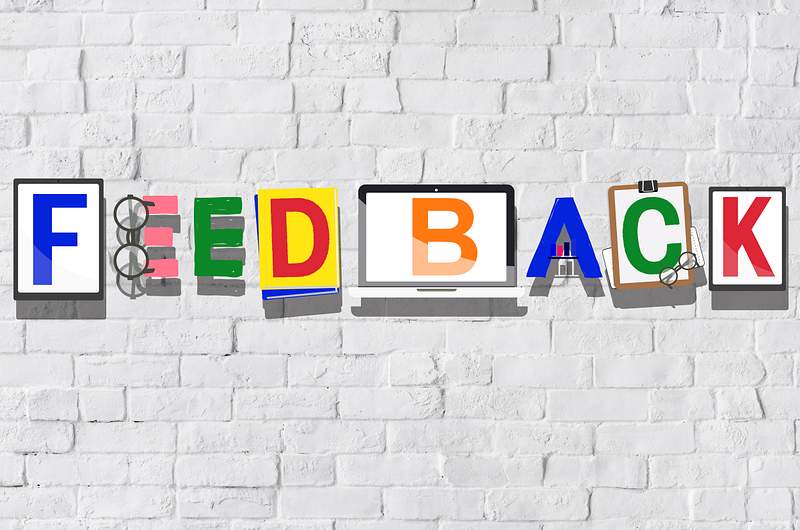 Make this more effective by setting up a feedback form on your restaurant's website. Just make sure that the contact details and other important information about your respondent are secured.
REACH OUT TO YOUR CUSTOMERS
Since you now have your customer's data, you can now utilize it for your benefit without compromising their welfare. Try calling them regularly and see how this proactive method helps your restaurant to generate more valuable responses.
UTILIZE EMAIL MARKETING FOR NEW CUSTOMERS
Email restaurant surveys to your new customers. Search for information about their experience with your restaurant by asking the right survey questions. It should appear as an effort to improve customer satisfaction and to up-sell or cross-sell. Just make sure that this type of marketing tool will be used for new customers only. Current customers may get annoyed if they continuously receive this type of email.
KEEP TRACK OF YOUR SOCIAL MEDIA ACCOUNTS
Your consumers may leave a comment about your restaurant on your official social media pages that's why it is also important to monitor your social media handles such as Facebook and Instagram to respond timely.
Respond to inquiries and issues timely is crucial because 96% of consumers read reviews and responses from your social media to see how much you value your consumers who have tried your restaurant before.
You may also use tools to help you with your "social listening" and keep you updated on what others say about a certain topic or trend.
INTEGRATE ONLINE POLLS
One way to get valuable customer insights from current customers or potential customers is to conduct online polls. With this, you can have an idea of what's going on within the current market's mind. And since they're easier to navigate, customers provide enough time to finish this type of restaurant survey.
BUILD AN ONLINE COMMUNITY
Set up an online forum where customers can discuss everything about your restaurant is another way to generate customer feedback and insights. It just needs monitoring, but this method also helps your marketing strategy to improve its effectiveness.
DISPLAY CUSTOMER FEEDBACK
Showing your potential customers the customer sentiments your current customers have will encourage them to try out your restaurant and leave feedback as well. This is especially when they see that the comments, suggestions, reviews, and insights are responded well and not left unattended.
PROVIDE A SIMPLE TOKEN IN RETURN OF THE FEEDBACK
It is important to show that you value customer feedback by giving something in return for the answered restaurant survey questions. It may not be a high-valued product, but a simple 10% discount or a free cup of coffee goes a long way for your respondents.
ASK THE RIGHT SURVEY QUESTIONS
To get the most out of your customer surveys, make sure that you ask your customers the right questions that answer what you want to obtain. Here are some of the most important topics which can be used to formulate the right questions:
Quality of Food
Frequency of Visits
Customer Service Rating
Menu
Cleanliness
Reservation Process
Restaurant's Ambiance and Environment
Source (How did they find about your restaurant)
Improvement for Service Provided
Recommend to Others
CONCLUSION
There are many factors to consider in formulating the perfect restaurant feedback survey. Some say that it is better to avoid yes/no questions, some say that open-ended questions are more effective than others, and some claim that using one question gathers more respondents.
What is important is that the survey you provide allows you to know your customers more and connect with them. Be transparent on how you're going to address the issues and concerns you got from your survey, and always follow through to show how much you value the feedback they've given.