There was a time where direct mail marketing was the superior type of business marketing. However, considering the market shift to digital and online services, is it still an effective way to reach out to consumers?
To answer the question, yes. Even though consumers are leaning more toward digital services, sending them direct mail is still a great way to connect with them. Reconnecting with consumers should be one of your top priorities as we move from the pandemic to the post-pandemic era.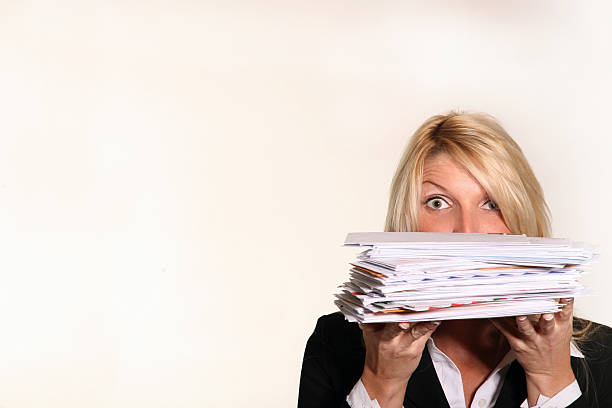 Restaurants are in a competitive market for customer engagement, so direct mail should be beneficial. Compared to online and email marketing campaigns, it has an open rate of 90%. Its response rate is 4.9%, which is also relatively high if compared to other types of restaurant marketing.
Those numbers might get you wondering, is direct mail advertising worth the risk? If it is, how and where to start? It isn't surprising that you felt like this was a new path, after all, we're forced to focus on the digitization of our services, so we tend to overlook matters such as this.
Take the time to familiarize yourself with the subject. This article could serve as your quick and easy guide for marketing using direct mail.
Direct Mail Marketing for Restaurants
Using a marketing strategy where customers can instantly feel a connection, both physical and emotional, is always the goal when it comes to restaurant marketing. However, this is becoming more challenging as it's getting harder to bridge the gap through online services.
You can use direct mail or snail mail to solve this problem. Some people skip this method due to its negative environmental impacts and its reliance on traditional methods. However, with proper planning and execution, it can be one of the most effective marketing strategies.
Additionally, using direct mail marketing also increases the effectiveness of other online services such as email marketing and online ordering. 92% of consumers who received direct mail claimed that they've driven to try out digital services because of this.
This restaurant marketing type stimulates and influences consumers through physical mail. Modern customers, no matter how dependent they are on online services, still long for deeper and stronger connections towards brands- something that email cannot directly deliver.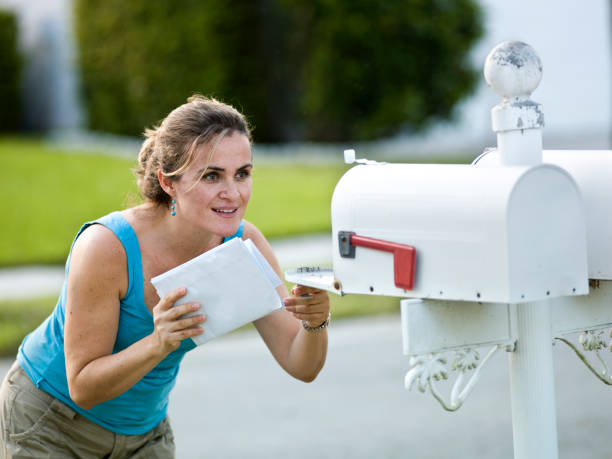 And if you're worried that using this method will limit your audience to the older generation, that's where you're mistaken. Surprisingly, Millennials and Gen Z are also known to engage more with brands that they receive direct mail from.
Sooner, the Millennials and Gen Z will dominate the market, this is why your marketing efforts should be focused on how you will win them as early as now. And knowing the strong points for each generation, you might find it more challenging than you imagined.
But, worry not. By implementing a smart and modern direct mail marketing strategy, you will have this in the bag. Here are some practical tips you can use to retarget your direct mails to Millennials and Gen Z.
Keep your design straightforward. Both of these generations are known to have a shorter attention span compared to the older ones. If you want to capture their attention and interest, ensure that your design leads them in the right direction.
Integrate with the right amount of tech. These are the most tech-savvy generation. Anything online and digital sparks their curiosity. To make sure that you have them to the end of your mail, include a QR code or URL for them to access your website or the service you're promoting.
Distribute relevant and targeted marketing campaigns. If you aim at nothing, you hit nothing. Before going to your postal office and sending out campaigns, ensure that you have a target in mind, and you know what are the significant topics for them.
If they see or feel that they can't act upon your promotion, then they simply won't follow through. For instance, if you have a happy hour promotion, most of your Gen Z audience will not respond as the majority of them are not even legal for alcohol intake.
This type of restaurant marketing still pays its worth for your restaurant. And it's not just about brand awareness, but it also improves customer engagement rate, for both your online and offline services.
Types of Direct Mail Marketing
Here are the most common types or methods on how you can run out your direct mail campaigns.
Location-based Mailing
This is one of the easiest methods of direct mail as you only need the addresses of the consumers you wish to reach. You can just simply target the postal codes that are within the proximity of your restaurant.
Just keep in mind that this is most effective if you're just raising awareness for your brand. Because you randomly send out your promotion it won't be as customized as you may want. Meaning, the response rate may be lower since you're not able to establish stronger connections with the recipient.
Business-based Mailings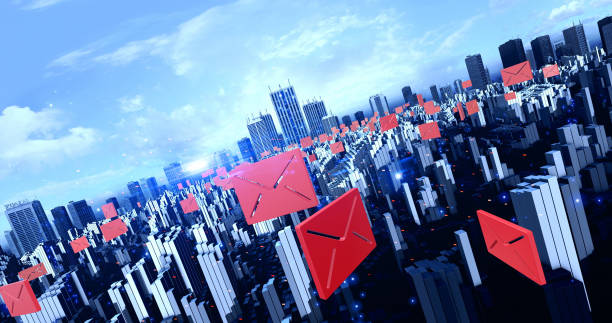 Another less personalized method yet can be still effective with proper timing. By using a business-specific method, you're directly connecting with the business, not with its employees.
However, with a suitable strategy, you can easily win the patronage of an entire organization. What if you roll out a free meal promotion for that specific company? Sounds reasonable, right? Make sure to incorporate the proper CTAs to make sure it's a success.
Interest-based Mailings
Within your target audience, there are different subgroups or segments that you can use to promote a more specific service. For instance, if you're having a "weekend wine night", you can entice the wine-loving group among your audience and have them try out your finest ones.
Steps on How To Send Out A Direct Mail Marketing Campaign
Here's a step-by-step guide on how you can roll out your next marketing initiatives using direct mail as your medium.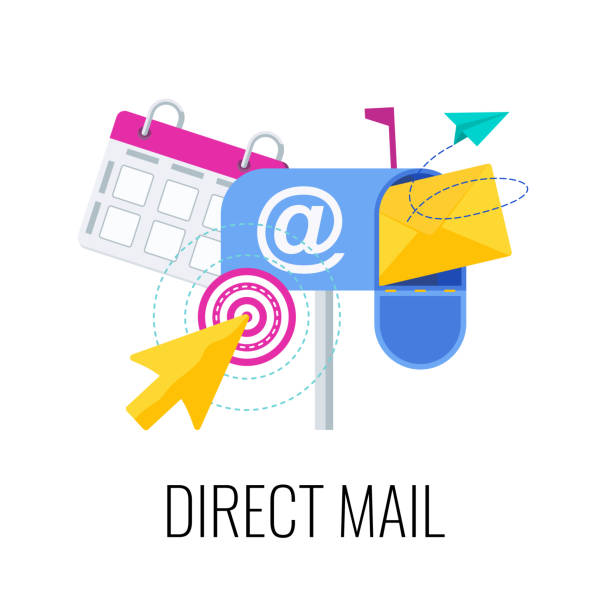 Create a mailing list
There are a lot of ways to build your mailing list. You can contact your local restaurant authority to give you an official list of local consumers, or you can rely on the data that you have captured using your POS system.
Direct mail is seen to be easier to digest compared to digital ones since it has fewer distractions. If your resources will allow you, it's advisable to send out personalized mail as it speaks more to customers compared to generic ones.
Work on your materials
From the envelope to the design of the stationery you'll use, every aspect of your materials and design is crucial. If most of your competitors are using direct mail, it's wise to utilize larger envelopes, incorporating your brand through colors and logo is helpful as well.
You also have to keep an eye on your font size and style. If it's too small, then your recipients may have a hard time processing the information you've given. Make it too large then it may send out the wrong message. Make sure to balance every element to keep the effectiveness at its highest.
Maintain consistency
Creating a feeling of wanting more. Consumers won't feel an instant strong connection, you have to build it. Gaining the trust of modern diners is not easy, however, with consistency, it's attainable.
Keep track of your progress
There will be consumer behavior and market shifts. It's one of the things that are constant in this industry. This is why you have to make sure that you're monitoring your numbers. You'll be able to see where you need to improve and take action immediately.
Best Practices to Direct Mail Marketing on Restaurants
Here are some tips you can use to make sure that your direct mails will be noticed by your target audience.
Use it for special events and promotions
It's undeniably chaotic in the market. With everyone trying to get back on their feet, consumers are being overwhelmed by different marketing campaigns. To get noticed, you have to be creative and innovative.
To create your desired buzz in your local community, direct mail could be the answer. Launching a location-based direct mail strategy should target all the consumers within your area, the ones with the greatest potential of being your customers.
Express your gratitude
Using direct mail to show appreciation or express your gratitude to your customers is an effective way to win their engagement. If they feel that their patronage is being valued, they will soon reciprocate it with loyalty towards your brand and your online food ordering system.
Celebrate them during their special day
Be it their birthday or anniversary, greeting your customers during their special day strengthens the relationship you're trying to build with them. Social media and other online communication platforms have gained popularity, but physical cards remain the preferred way for individuals to convey their heartfelt emotions to others.
Widen your customer reach, strengthen your engagement, and boost your sales by strategically maximizing the potential of direct mail marketing. Restaurants already have an established following, you just need to know where and how to reach them effectively.