Location-based marketing is a much older concept than we think. It is quite possible you already use it without knowing it. It comes in different forms that's why, often, business owners miss the opportunity of maximizing its potential.
Being forced to adapt to the constantly changing demands of consumers, businesses were compelled to implement and integrate advanced technology to deliver a suitable customer experience. However, digital is not the only platform you should focus on.
It has been found that brands that we're able to blend their online and offline channels were able to achieve the highest level of engagement and loyalty from consumers. Now how is that accomplished?
Increasingly, services are becoming digital, and location technology is necessary if you aim to enhance both your on and off-premise services. If this is a bit unfamiliar for you, this article might help you out.
Location-Based Marketing for Restaurants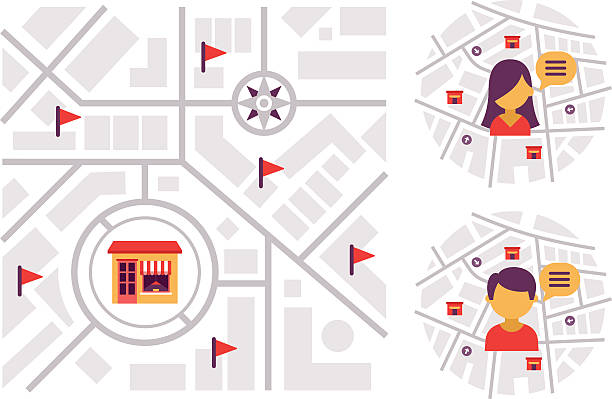 As we've mentioned above, you might be using this type of marketing for a longer time than you realized. Are you still familiar with Dex and YellowPages? They advertise local merchants and businesses and only show listings that are relevant to a certain area.
That's how location-based marketing works for restaurants. It is a type of restaurant marketing that utilizes the location data of consumers, allowing you to target different campaigns and promotions to a specific geographic area.
In a more traditional light, flyers, in-mail newsletters, and billboards are the tools utilized to implement this type of restaurant marketing method. However, incorporating technology with your future campaigns will increase
This method gives you a better grasp of your market, and you're more likely to succeed with your marketing initiatives because their significance is apparent to consumers. To help you understand this topic better, here are the various types of marketing based on location.
How exactly can restaurateurs take advantage of this marketing type? For instance, you finally tried out social media marketing and decided to run your reopening promotion for consumers to see.
Let's say that a consumer saw the ad and got interested, however they can't avail of your special promotion? Why? Because your ad is reaching audiences halfway around the world. All your invested resources will be put to waste since most of the consumers can't respond positively to your ads.
With location-based marketing, you're carefully targeting local consumers and those who are still geographically able to be reached. Now, there's a greater chance that consumers will respond to it the way you want to because they can easily contact or go to your place.
Types of Location-Based Marketing
To avoid missing another great opportunity to take advantage of this restaurant marketing type, here are its most common types. Check out what are the methods applicable to your current marketing plan.
Geotargeting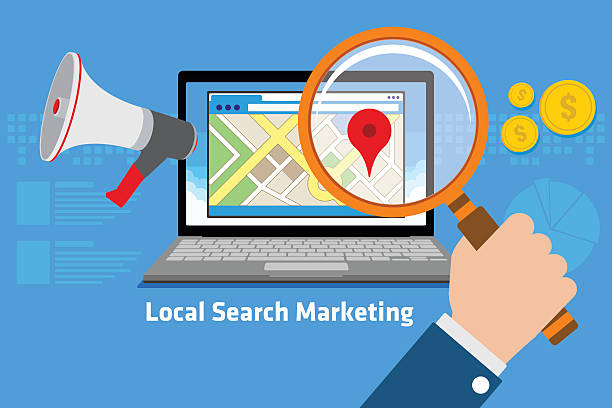 If a consumer allows your app to access their location, you'll be able to send them personalized messages and push notifications based on their location and distance to your restaurant.
Google search results use this type of location-based marketing. They associate an IP address to a certain customer which allows them to send personalized and relevant campaigns. This often leads to a more improved customer experience.
Geofencing
Unlike geotargeting, this method uses GPS technology to find an audience for marketing campaigns. It sets a digital boundary for consumers, and once the consumers enter that specific area, they will be posted as potential marketing targets.
It covers a larger area compared to geotargeting. If you want to capture all the traffic passing through your restaurant or the audience of a certain convention or events area, this is the best option for you.
Geo-conquesting
Marketing with a bit of twist. While most of the marketing campaigns you know aim to direct consumers to a certain brand, this method is used to steer the audience away from a competing brand.
Here's how it works: once a consumer enters a certain area (this uses GPS technology as well), they will be sent a campaign or campaigns that will drive them away to a certain brand in that area.
The perfect example for this one is the one-cent Whopper deal of Burger King. If a consumer gets close to the nearby McDonald's, they will receive a promotion about this deal.
Beaconing
This method uses devices called beacons. It sends signals to devices that have WIFI or Bluetooth within the proximity of the beacon. It is perfect for smaller groups or regions as it enables consumers to be tracked indoors accurately.
Social Media Targeting
Once a consumer checks in using their Facebook or Foursquare account, they're giving you access to their current location or where they usually hang. Through this, you can retarget your ads and promotions according to the location of your target audience.
How To Maximize Location-Based Marketing For Restaurants
Listed below are some practical tips you can consider to take advantage of the potential of this restaurant marketing type.
Integrate into your restaurant mobile app
Having a restaurant mobile app, and not relying on third-party foodservice providers, allows you to establish a direct connection with your customers. This puts you at a great advantage as you have the entire control over services, operations, and data.
If you incorporate a location-based program into your app, you can easily distinguish the preferences of your customers. Should they order a takeaway or place a curbside order, you can offer a better quality of service for them.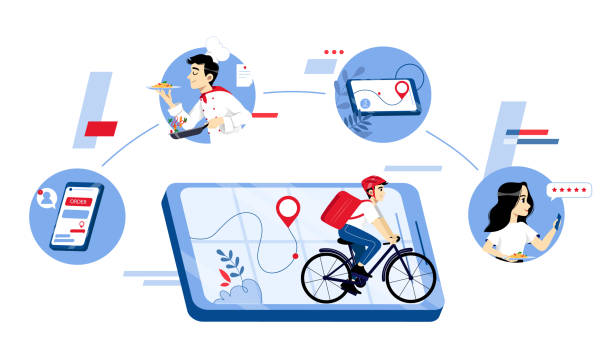 Utilize it for customer segmentation
Now that you can easily access the preferences of your target audience, creating a marketing strategy should be simpler. However, through customer segmentation, you can still categorize your customers into better and more targeted groups.
Now that you have an idea of who your customers are according to the status of their loyalty, address, preferred ordering platform, and the like, you can then create campaigns that will meet the demands and requirements of a specific segment.
The location technology you have will drive brand awareness and encourage the mobile app usage. Using your CRM data together with a location-based strategy, you can work out the information you've gathered and use it to enhance the experience you offer.
Incorporate it into your operations
Due to the pandemic, different business models were adopted to get through its effects. Curbside and drive-thru are the options that work well with most of the fast-casual restaurants.
By using the beaconing method, you'll be able to track and analyze the dwelling time of each customer while waiting for their turn. This is an effective method to make sure that your service is optimized and is not holding up the line. For best results, use it in conjunction with your epos system for takeaway restaurants.
Location-based marketing tools can help you with more than just marketing. If you're going to look closely, the data they generate can help you streamline your operations, and you can gain better insights regarding your cross-channel efforts for both marketing and operations.
If you're thinking that with the reopening of the indoor dining and social activities, we are returning to normal, well you have to hold that thought. This is the new normal, and you have no choice but to welcome it.
And with this transition happening, there's most likely a gap between the digital and new physical experience to customers. This is where location-based marketing will be beneficial for your restaurant. With the tips listed above, we hope that it will play its part in your restaurant as well.