With the advent of restaurant digitization and technology, marketing your business has never been easier. Is that right? It's not. Well, not exactly – but it's impossible to deny that for small business owners, digital marketing can be confusing. How does it affect you?
Most companies competed against only a handful of rivals before the internet. Mail-order companies like Argo are examples that stood out from the norm, of course. However, businesses compete mostly with each other locally.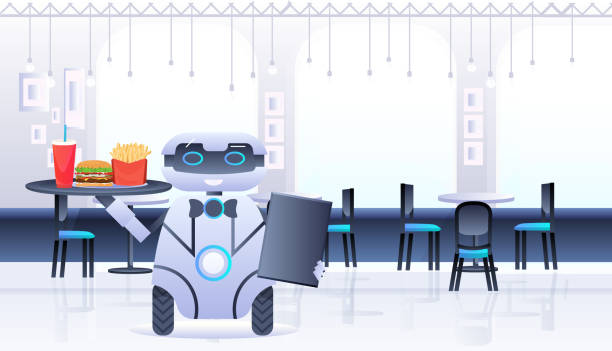 With the advent of the internet, everything changed. As a result, the global market and competition emerged. Most companies now find themselves competing with companies worldwide rather than just locally, for instance, those that provide in-person service.
Would you give up if that were the case? The answer is no. Understanding how to differentiate yourself from your competitors is key to getting seen online and harboring that online presence.
To help you achieve that goal, here are six ideas.
Practical Tips To Use Restaurant Digitization For Online Advancement
Emphasize the results you deliver
Do not focus on what you are selling. Instead, look into how you're affecting your customers.
A consumer who searches online for a product or service is seeking a solution. Therefore, it makes sense to specify that you provide one in your online marketing.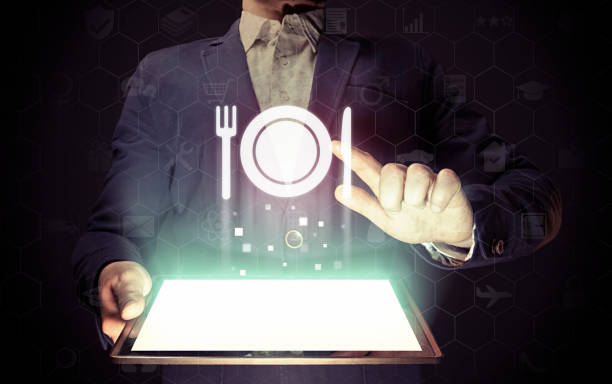 You could for instance offer online ordering and delivery of food. By making this service known to your customers, you will be competing with local businesses as well as big national brands.
If all you explain is that you provide food, you haven't told consumers what to expect from you if they choose you over your competition. If you have an Epos system for takeaway orders, tell them about it.
Imagine you specialize in creating family-friendly, kid-friendly meals. You want to offer your target audience quick and easy weeknight dinners they can get on the table in no time.
That's your outcome: Stress-free weeknight meals for parents on the go. From that perspective, it's easy to see why your marketing approach would be appealing to your customers.
Identify the unique characteristics of your restaurant
How does your restaurant's product or service differentiate itself from others? A differentiation strategy is essential, or you will be unable to distinguish yourself from your competitors.
Imagine how your brunch promo will perform if you promote it. In your area, there are probably several of them, so what separates yours from the others?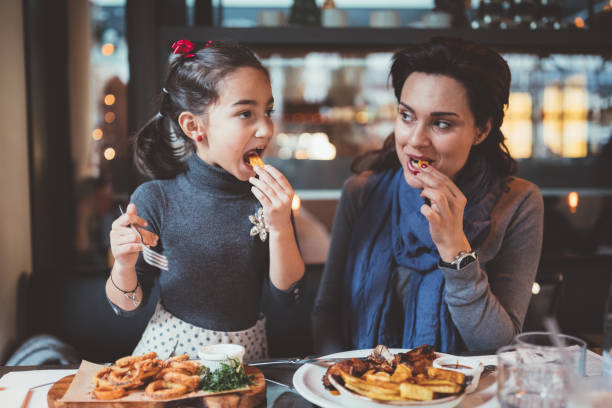 If you offer tablets with kid-friendly movies to keep kids from running inside your establishment and help parents focus on their meals, you might be able to differentiate your establishment from the rest.
Your marketing should explain why a potential client should choose you over your competition. What distinguishes you from the competition? The key to creating an engaging sales proposition is to keep it simple.
You may simply offer the best prices or have the most flexible hours. Whatever it may be, make sure that you emphasize it in your digital marketing.
Make your brand memorable
Adding memorable graphics and a distinctive voice to the first two items on the list, what will you achieve? Something is defining your business and its products that are indelibly etched into the minds of your target audience; it creates an unforgettable brand.
The mistake that small restaurant businesses commonly make is believing that their brand is simply their logo. In reality, there is much more to McDonald's brand than just the distinctive letter M.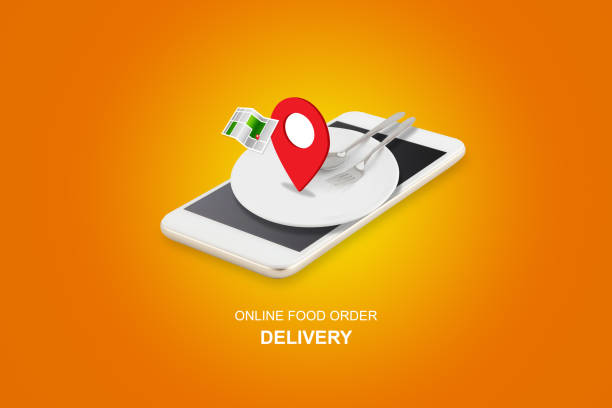 Look at established restaurants such as McDonald's website or Facebook page – or even their advertising – and you can see that the brand is defined by casual and approachable dining, accessible and reliable service, and reasonably priced selections.
Your brand will be more memorable and more likely to be recognized and remembered by your target audience if you market it consistently and memorably.
Know your field inside and out
To keep people coming back to your business, you need to give them something they need that makes them want to keep coming back. Knowing your industry inside and out is one way to accomplish this.
How can you become a real expert? The following can be done:
Keep abreast of new developments by reading industry publications
Take advantage of your experience to know your customers better
Find out what other topics your customers are interested in
If you're planning to transition your restaurant into an organic one, you may educate yourself about organic meat, substitutes, nutrition, organic suppliers, and other topics that can help you connect with your customers and serve them more effectively.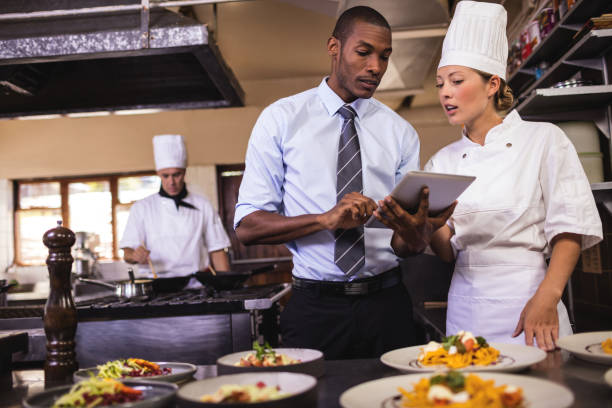 As soon as your customers regard you as an authority, they'll be willing to trust you with future purchases as well as to refer you within their circle.
Provide results-driven products and services
Almost every new customer who comes to you will have questions about your products or services. What are your plans to follow through on your promises?
It's essential to overcome any objections your customers might have. If you want to beat your competitors, you should offer a guarantee based on the results of the customer's purchase – and make that guarantee better than theirs.
Imagine you provide food delivery services. If you do some research and discover from your competitors that they offer a fast delivery time guarantee, you might think about offering a more accurate and sooner delivery time, especially if your restaurant is in the same community.
It does not take much to alleviate customer concerns and convince your audience to choose your restaurant over your competition when you offer a simple guarantee, provided it is backed up by facts.
Do not play by the rules
Isn't marketing governed by rules? Perhaps not. Rule-breaking is like the beast. Ultimately, do not take any marketing advice seriously. Despite their universality, the points we've provided here aren't engraved in stone.
Could you come up with a bold marketing idea that none of your competitors are doing? Feel free to give it a try! No reason should prevent you from taking a chance on your marketing.
One of the most important things you need to remember if you depart from the norm is not to slash the value of your product or service. Risk-taking is good, but do not let it lead you astray. Calculated risk-taking is the key to success.
The science of marketing is well established. However, it is also an art form. Taking chances is part of being an artist. At the end of the day, your marketing should make your restaurant business profitable and successful.