The use of YouTube marketing is often overlooked as a form of social media marketing. YouTube is the second-largest search engine, but business owners and marketers only see it as a video-viewing platform.
Every part of your restaurant should be a learning process for you. As a restaurant owner, you're continuously learning what are the elements that could help improve your business. In this case, you know how good and effective marketing can easily turn the tables for you.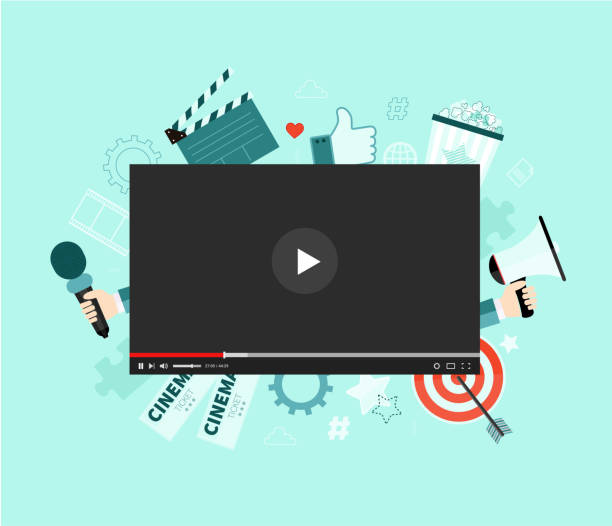 With over 2 billion monthly active users, your brand can easily reach a wide audience on YouTube. Second, to Google, its popularity to today's consumers shows that it's also the "go-to" website of many.
And unlike the popular social media platforms such as Facebook, Instagram, or Twitter, this platform has a more diverse audience. This means that you're not just marketing to the younger generations, but you're also reaching the "Baby Boomers."
However, how does one go about creating an effective YouTube marketing strategy? Is it a complicated process? Do you need thorough technical knowledge to pursue it? Those are just some of the questions this article aims to answer.
YouTube Marketing For Restaurants In 2021
Being available in over 100 countries, in almost 80 languages, YouTube has already proven that they can gather the market that you want for your brand. Video marketing can be a great tool for restaurant marketing campaigns if used properly.
It may have limitations when it comes to customization and functionality, but it is the perfect marketing tool for smaller restaurants. Also, remember that video is considered one of the most engaging types of content for consumers.
It is free to upload videos to YouTube, but in exchange, you will see advertisements in your videos. Among such ads would be ones for your rival's products and those that have no connection with your marketing campaign, like promoting PR services during a video of an outsourcing company.
Here's a step-by-step guide to help you start your YouTube marketing journey.
Decide on your presentation format
Before anything else, you have to identify first what type of video marketing content you'll use. Will you be using an informative format? Are you willing to share some inside scoops about your daily operations? Do you want to collaborate with another local business?
The digital era has given birth to thousands of formats of video and digital marketing. Explainer and beginner videos are said to capture the attention of fifty percent of its viewers last year.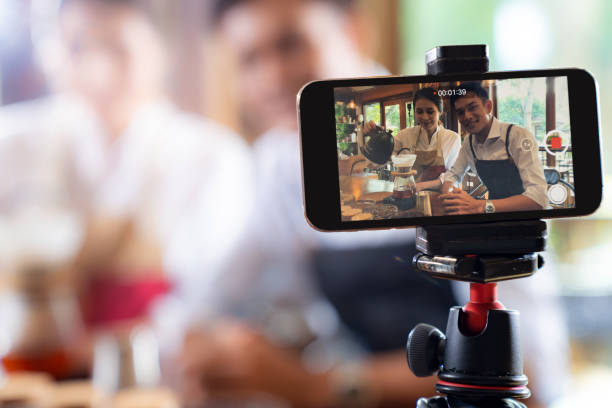 Knowing what type of format will appeal to your target audience is a must to ensure that you're producing the right content. But if you just want to connect to the audience in general, it is wise to use a mix of formats to see what's the most effective one.
Create a YouTube Business Profile
Just like other types of social media platforms, you need to create an account to use YouTube marketing. Ensure that you'll use a "brand account" to access its features for business settings.
Having a brand account allows simultaneous multiple authorized logins. And though you only have one social media manager, or staff, who will manage your social media accounts, it is still best to have this type of account for future use.
Create and post Video Contents
To post relevant video marketing content that speaks to your audience is the main reason for doing YouTube marketing in the first place. However, don't let it intimidate you. Focus on how your creative ideas will reflect the character of your restaurant because that's what matters most.
You don't have to worry if you don't have the professional tool or background for video marketing. Some vloggers, who are earning millions on YouTube, just started with their smartphone cameras and it worked wonders for them.
Just ensure that you'll have a good lighting and audio setting. Viewers are mainly disappointed if they can't see and hear the contents of the videos properly. Invest in a tripod to keep your shots steady.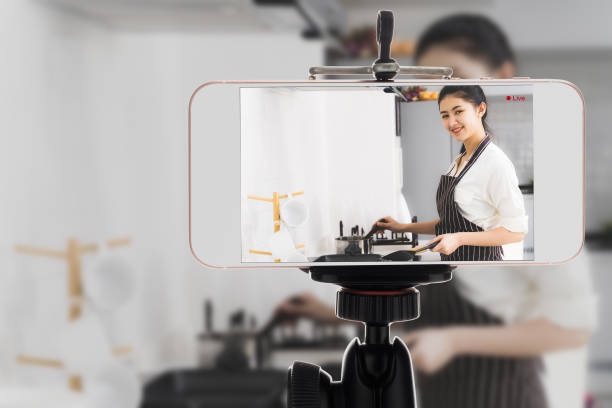 For editing, if you don't have the extra to hire an editor, there is budget-friendly video editing software that is also easy to use.
Aim for your video contents to be three to four minutes long at maximum. The shorter your video, the more it's appealing to users as they don't have to spend too much of their time on a single video.
Optimize your video content by using the following techniques.
Use compelling titles
Make your thumbnail intriguing
Don't be lousy at typing your description
Learn how to use Keywords
Keywords are important elements of this type of restaurant marketing. Learn what are the proper keywords in your chosen niche by checking out some tools such as Google's Keyword Planning Tool.
If you're a pizza restaurant that's exploring unique flavors, ensure that you'll put the words such as "pizza," "pizza restaurant" to your tags, video description, and title.
The purpose of these keywords is that it makes it easier for the search engine to analyze the content of your video, thus showing them when a certain user searches for it.
Include compelling Call-To-Actions
You should link to your landing page, website, or blog in the video description. It would be wise to tell viewers what URL to visit after your video. Besides requesting a rating of your video, you can ask viewers to follow your restaurant's on Facebook, Twitter, and other social networks and to subscribe to your restaurant's YouTube channel.
Using YouTube videos is all about attracting viewers and getting them to engage with the content that leads to becoming your customers. YouTube is not usually a place where you sell things directly. Rather than generating sales, you generate leads that can be marketed continuously.
Optimize your YouTube Business Channel
Users will be able to find your channel easily if it's constantly optimized and updated. Completing your YouTube business profile is your first step towards YouTube marketing. You should have filled out everything starting from your channel description, channel, icon, up to your channel art.
Keep in mind that you can also link your YouTube profile to other social media platforms. Add your social media network links to your banner for extra marketing purposes.
If you have just enough resources to utilize, a channel trailer would be helpful to entice users to take a look at your video content. It'll serve as a preview of what your brand has to offer through this platform.
Make sure that you'll organize your videos according to the playlist. This improves user experience and makes it easy for your viewers to know what they're looking for. Videos can be auto-played in YouTube playlists so that viewers can continue watching without getting distracted.
Consider adding captions and translations. More than sixty percent of YouTube videos are viewed outside the creator's origin. Although having it in English is a general solution, you can gather better engagement if your audience can understand through their language.
Promote your YouTube Channel
Now that's everything set for your YouTube marketing, don't skip out on promoting your new service. You may start announcing and posting your YouTube profile on all your social media platforms. Promotion for the first subscribers should also be effective.
YouTube advertising is also one of the easiest ways to expand your reach throughout this platform. Online video ads are more compelling to today's viewers compared to TV and radio ads.
Influencer marketing is also a great way to introduce your channel. Reach out to different local influencers and talk about how you can collaborate to market your YouTube channel and restaurant business.
This type of restaurant marketing, like everything else, is constantly evolving. Continue to track and monitor your results and see how much progress your branding makes. Embrace your creative freedom and don't be afraid to adapt to new opportunities this platform offers.