Though initiatives for Corporate Social Responsibility or CSR for restaurants are often treated as their competitive edge to other restaurants and other businesses, the Restaurant Industry still continues to fail to capitalize on their corporate social responsibility efforts due to the unfamiliarity of their stakeholders about these initiatives. It is a huge hurdle for you, as a restaurant owner, for your stakeholders to appreciate the real value of strategic corporate social responsibility efforts.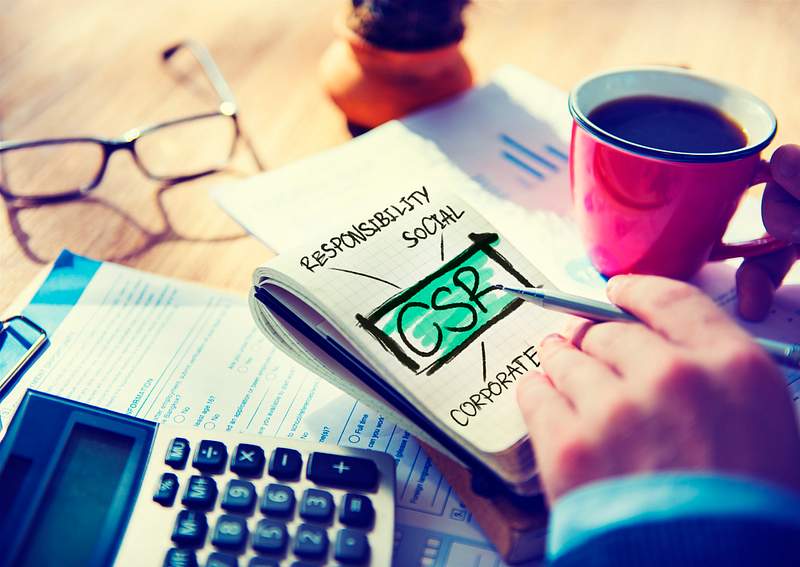 The Food and Restaurant Industry use their corporate social responsibility as a way to communicate their concerns to their customers. Just like for the popular fast food restaurants, McDonalds and KFC, since they're labeled as serving unhealthy food and are projected as unsafe towards the society, they try to focus their corporate social responsibility efforts towards food safety, and health practices to customers.
Effective corporate social responsibility efforts is a successful alternative for your restaurant to inform customers about your collective and corporate behaviour. Find out more about CSR and its importance for restaurants with the help of this article.
WHAT IS CSR FOR RESTAURANTS AND TAKEAWAYS?
CSR or also known as Corporate Social Responsibility is the social responsibility of a corporation and its stakeholders to the community. It is something they can be held accountable to a community for their actions and operations. The ethical values of a corporation and its stakeholder should reflect and be aligned to their adopted CSR policy.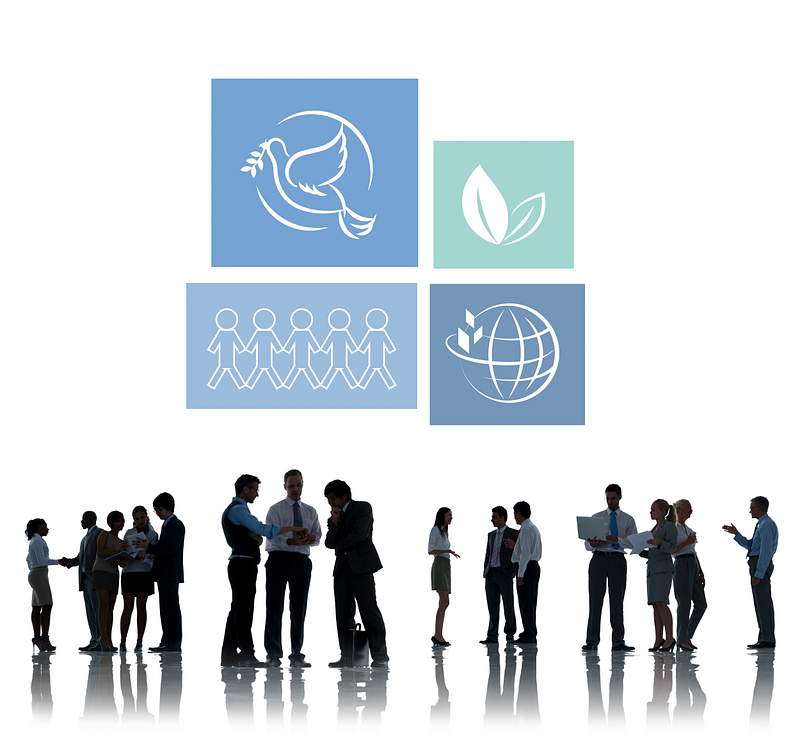 Restaurants and takeaways will be responsible in monitoring the compliance of their operations and actions of their stakeholders to their CSR policy and should be reported with the same prevalence with their financial performance.
CSR FOR RESTAURANT STAKEHOLDERS: EXPLAINED
The corporate social responsibilities or CSR of restaurants requires the restaurant to give back benefits to their customers and other stakeholders. Technically, stakeholders have an interest in the organization and the individuals or groups that are affected by its action.
Customers, employees, suppliers, vendors, restaurant owners, board of directors, are considered as stakeholders in the Restaurant Industry. Sometimes, political groups, unions, government agencies, and the media are also considered by restaurants and takeaways as stakeholders.
There are two main categories of stakeholders; primary stakeholders and secondary stakeholders.
For primary stakeholders, they identified as someone who has interest in the performance of the restaurant and how it conducts its operations. Customers, employees, suppliers, vendors, board of directors, and restaurant owners are considered to be primary stakeholders.
While secondary stakeholders are the ones responsible for influencing the actions of restaurants. They affect the operations of an entire restaurant by making it difficult for them or supporting their efforts. Secondary stakeholders can be named as labour unions, government agencies, social groups, and the media.
WHAT IS THE IMPORTANCE OF CSR FOR RESTAURANTS AND TAKEAWAYS?
The shift in values, behaviour, and preferences of customers makes today's corporate social responsibilities a necessity for each restaurant and takeaway. Here's a list of reasons on how important it is to have CSR for restaurants and takeaways.
CSR PRACTICES IMPROVES BRAND AWARENESS
Since restaurants and takeaways are part of the Service Industry, the actions and social responsibility efforts taken by your restaurant would be related to your brand image giving you a competitive edge. This advantage is a huge deal especially in a highly competitive industry.

CSR PRACTICES BUILDS CUSTOMER LOYALTY
CSR for restaurants and takeaways helps to build and maintain customer loyalty by allowing customers to support their brand-related social responsibilities efforts. Customers will be more willing to pay for premium prices, sometimes beyond 15%, because of the reputational benefits of the restaurant's social initiatives.
This is a great advantage as the niche for millennials, and socially conscious customers is growing rapidly.
CSR PRACTICES HELPS WITH EMPLOYEE MANAGEMENT
Restaurants and other businesses who implement corporate social responsibilities manage employees better. CSR for restaurants helps you to attract, maintain, and motivate your staff and employees because of the positive image and responsible reputation your organization upholds.
No matter which CSR policy you choose to implement, a diversified organization or environmental stewardship, it won't matter to them as long as your restaurant is complying to your social responsibility efforts. CSR for restaurants has become an integral component for a high performance work system.
CATEGORIES OF CSR THAT RESTAURANTS CAN UTILIZE
Here's a list of the types and categories of corporate social responsibilities and activities that you can employ for your restaurant.
Consumer Responsibility. Activities that's relating to responsible marketing and policies of the company in relation to health fall under this category. CSR for restaurants activities could be provision of nutrition, promotion of healthy practices, and providing healthy information.
Partnerships. Research and foster community development are some of the activities under this category. This type of CSR for restaurants focuses on activities that can form partnerships between the restaurant owners and non-profit organizations.
Environment. This type of CSR for restaurants aims to lessen the environmental impact of the operations of the restaurant and the entire organization. It can be through a form of environmental campaigns, endorsement of government initiatives, or even to their packaging initiatives.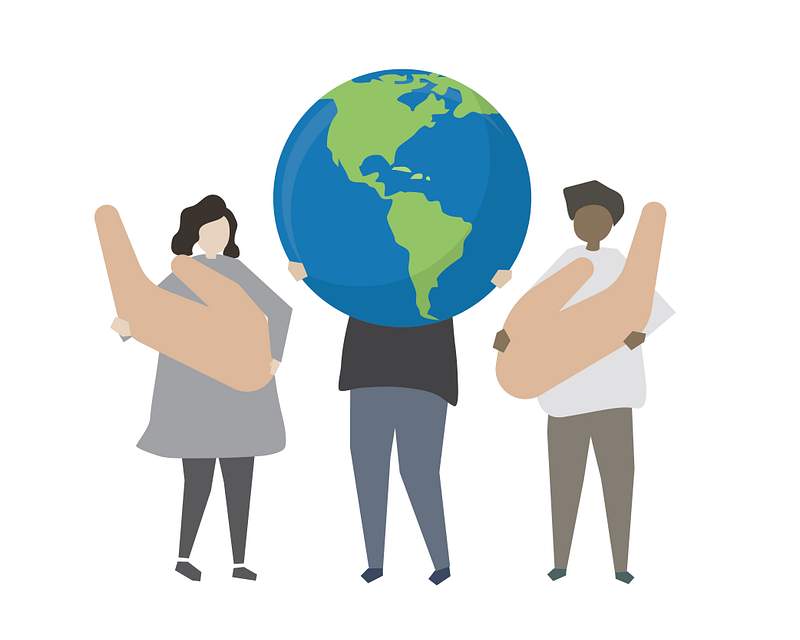 Employee Relations. Professional development and educational opportunities is the goal of this type of CSR for restaurants. Equal employee rights and policies, and promotion of their wellbeing is also under this category.
Community. Any activities that support the local community of your restaurant is under this type of CSR for restaurants.
Diversity. This type of CSR for restaurants aims to promote activities that protect the wellbeing of populations that are experiencing oppression or disadvantage. It could be migrant workers, individuals with disabilities, and youths.
Indigenous. Activities that develop the leadership skills and mentoring skills for the Indegenous population is the most popular activity under this type of CSR for restaurants.
WAYS ON HOW TO IMPLEMENT A CSR POLICY ON YOUR RESTAURANT
Are you still trying to think of ways on how to effectively implement a corporate social responsibility policy for your restaurant and online restaurant ordering system? Here are some of the examples that you can check out.
Philanthropic Contributions
Environmental Efforts through Reduced Food Waste
Employee Benefits
Efficient Use of Energy
Food Donation Drives
The Classic Three R's Campaign
Utilize and Promote GMO-Free products
Introduce Scholarships
Support your local artists and other local community members
HOW TO ENSURE THE SUCCESS OF CSR FOR RESTAURANTS?
If you already have your own corporate social responsibilities and you're not seeing the outcome you're expecting, here are some ways you can boost your social responsibility efforts for your restaurant.
Regulate sustainable and actionable targets and goals.
Formulate benchmark performance.
Create employee engagement programs.
Involve stakeholders.
Provide a sustainable metric system.
Determine the main material impact areas.
Assess your current restaurant operations.
BE SOCIALLY RESPONSIBLE NOW!
Restaurants should be more than just delivering food and services. Knowing how quick the market changes, it is important that you also convey an important message to your customers. Having a CSR for restaurants helps customers to have a positive attitude towards your social responsibility efforts. It motivates them to learn more about your restaurant, resulting in loyalty to your brand.