No one can deny how restaurant delivery apps flourished during the challenging times in the industry. And now that we're looking into the future, does the delivery-only business model still offer a bright future for restaurant operators?
The answer is yes. Modern diners want delivery and they want it smart and fast. That's right, while food delivery is now considered an essential service for consumers, keep in mind that they're not easily satisfied.
Even if your online ordering service is integrated with advanced software such as CRM solutions, they will always want more. The way the world eats is constantly changing and evolving, so just because one method works for you doesn't mean it will continue to do so.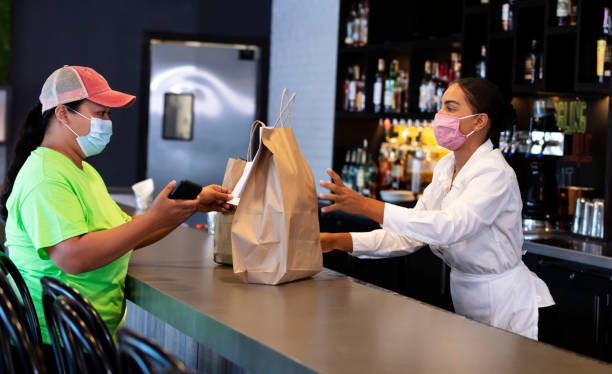 As the market and consumer behavior shift, your services must adapt as soon as possible. No matter how advanced and updated your tools are if it's not meant to address the current demand, then you'll be in trouble.
In every layer of a restaurant, this principle is applicable. From your operations up to the tools you are using, you need to make sure that it's capable of meeting the current needs of your target market.
This is why it's important to calibrate your restaurant delivery app once in a while. How sure are you that your existing application is going to be profitable to the new normal? How necessary are the tools and services it offers to the modern diner in light of its new needs?
Restaurant Delivery Apps In The New Normal
The United Kingdom is one of the most mature markets for food delivery. So it's safe to say that your restaurant delivery app is still and will be crucial in the food ordering process of consumers. However, you have to make sure that you're doing it the right way.
Developing your website or mobile delivery app is one thing, but making sure that it will serve its purpose is a different world. You have to make sure that your app is equipped with essential features and elements to ensure that consumers will find it engaging.
Features of A Modern Delivery App for Restaurants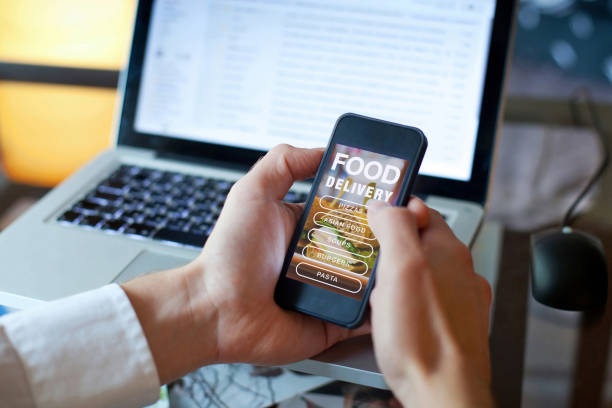 The idea of creating an app just for the sake of riding the hype or making noise in the competition is not sufficient. You need a goal to make sure that this project and investment will help you put your business into an advantageous position in the market.
If you're unsure what are features you need to include in your restaurant delivery app, these are some of the most common and basic elements that customers expect.
Easy and Secure Online Payment Options – Customers love using restaurant delivery apps because it's the most convenient and secure way to get their food delivered. It will be a different case if they have to use a different set of apps just to complete their payment transaction.
Real-time GPS Tracking and Chat – Modern diners crave control over the services they purchased. Providing them real-time access to their food delivery increases their trust in your restaurant. Make sure that you're always available to answer their questions and concerns via your live chat feature.
Smooth Order Processing Platform – An effective delivery app for restaurants is the one that customers use the most. Regardless of age or background, users or customers should find it easy to interact with your app to secure their interest.
Rewards and Loyalty Program – What else keeps customers motivated in using a single delivery platform? Aside from the user-friendly interface and service you provide, you also need to reward your most loyal patrons.
Integrating customer loyalty software into your app will help you improve your customer engagement rate. You can easily promote brand loyalty as well because your customers are feeling valued and well taken care of. The sense of reciprocity will soon kick in.
Feedback and Rating System – Contrary to popular belief, customer feedback and suggestions may help businesses do better. If you're going to look into the bigger picture, these comments are tips on how you can improve your restaurant.
Also, providing your customers a platform where they can voice out their concerns, suggestions, and praises is a good way to establish communication with them. Through this, you can also access their preferences, which you can use for future business decisions.
Tips To Increase Profitability Using Restaurant Delivery Apps
Although there are major shifts in the market and consumer spending habits, one thing remains constant- the need for accurate data. If you want your restaurant delivery app to generate profit, despite the uncertain restaurant landscape, consider the following.
Create a data-driven menu for delivery
Food delivery is quite an expensive investment, especially if you're going to partner up with a third-party food service provider. This is why it's much important to make sure that you're doing the services right.
For instance, the way for your restaurant to cope up with the delivery expense is to add a service or delivery charge per order of your customers. While the customers understand this system, you have to reasonably price everything to ensure that they will not take it negatively.
Creating a menu using customers' data and preferences allows you to see what are your most profitable menu items, and those that are not performing well. You can then easily customize the profit margin of your best-selling items to meet the costs of the delivery.
However, you have to make sure that these items will live up to their prices. You can't simply spike up their prices and provide your customers with the same set of services. One way to address this is to use smart packaging- making sure that the quality of the food item is at its best when it reaches the customers.
And as you're all aware, customer needs change constantly. Make sure that you keep on track of these changes and update your menu accordingly.
Use data to develop a marketing formula
Consumers are swamped with choices for restaurant delivery apps. You have to make sure that your brand will get noticed. This is where your marketing strategy becomes crucial.
Look into your customer database and identify what are the touchpoints that are relevant to your target market. Is it social media platforms? Is it video marketing? Capturing the interest, much more loyalty, of a customer, is challenging. Be creative and innovative with your marketing.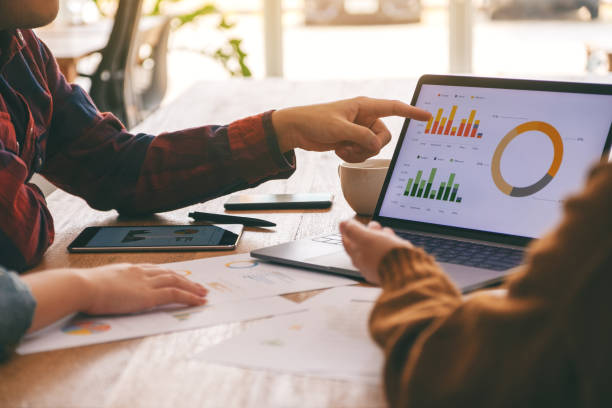 And by this, we meant that you have to creatively utilize the data you have in your hands. If your target market is engaging more with video content, then it's now time to publish videos that are both relevant to your customers and brand.
You can also consider what are the marketing formulas that engage customers more. Based on the data gathered by Uber Eats, the Buy 1, Get 1 promo always claims the most sales and engagement from their users. You might consider applying that as well, and see how it will go.
Monitoring and tracking of rating and feedback
As we've mentioned, a comment section or rating system will be helpful for the development and improvement of your takeaway ordering app app. Having access to this type of data enables you to see your business from a customer perspective.
Through this, you'll be aware of what are the demands you need to address, what are trends you need to incorporate, and the like. Also, if you happen to receive a negative review, don't be disheartened. You're now given a chance to make it right to your customers, and not acting upon it is just wasting an opportunity to connect with them and grow your following.