Ordering apps for restaurants are considered, today, as one of the key players in the Restaurant Industry. It enables restaurateurs, like you, to meet the increasing demand of customers for fast and convenient food service. And it is your responsibility to equip your restaurant with the most reliable and efficient ordering apps there is.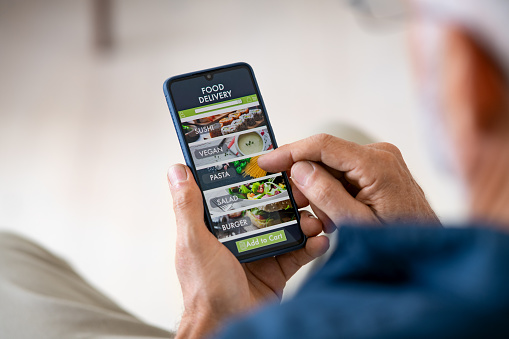 Takeaways are still considered as one of the most popular forms of dining in the UK, and as the whole industry continuously welcomes digitization, restaurant technology providers see this as an opportunity to develop and enhance ordering apps for restaurants that will benefit both you, the restaurant owner and the customers.
Discover the different ordering apps for restaurants and how they can help your business. Basic features of ordering apps for restaurants are also discussed in this article.
Why are Ordering Apps important?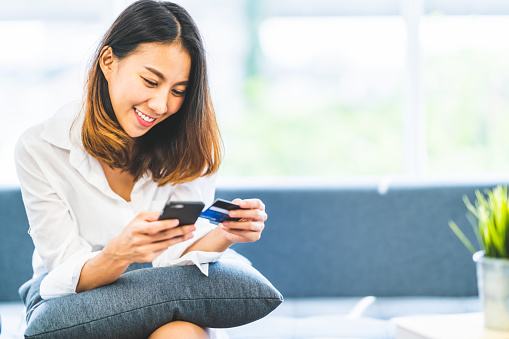 Ordering apps for restaurants allows you to capture the population of customers that are spending their time with their smartphone. Even before the pandemic outbreak and the government's lockdown, sixty percent of 18-24-year-olds are already depending on online food delivery services, an increase in the frequency of using online ordering apps is also considered for the age group of 35-45-year-olds.
Now, if you're still not decided if you'll create your ordering app, here are some of the ordering apps that can support the digital journey of your restaurant.
Zuppler
A website or mobile app is required for this type of takeaway ordering app. If you consider Zuppler, you can add an online ordering service for your website and mobile app. Customizable menus will be provided to you and you can upload them also on your social media accounts, website, and your mobile app. The order process would be easier for customers, and you can receive their orders via email or your point of sale system.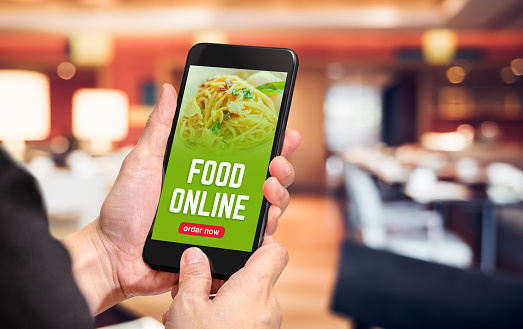 You may want to try this ordering app if you've already started your journey to digitization, meaning you already created your restaurant website or you've developed your mobile app already, or both.
Check their website for their pricing and packages.
Chow Now
This type of ordering app allows your restaurant to process orders from your restaurant website, Facebook business page, Yelp, Bing, Google Search Listing, and the like. Customers love this ordering app because it's convenient for them to not leave an app just to confirm and complete an order.
As for your part, the business part, this is beneficial because of the notifications it sends to you once an order is confirmed. You can set your area or delivery zones to avoid getting delivery orders that can be challenging for you to cater to, and you can make quick tweaks on your menu.
For pricing and packages, check here.
GloriaFood
For GloriaFood, money-making is always the goal for restaurants. They provide an online ordering system that allows you to have your ordering app. Through them, you can start accepting online food orders from your device (just make sure you installed their ordering app first).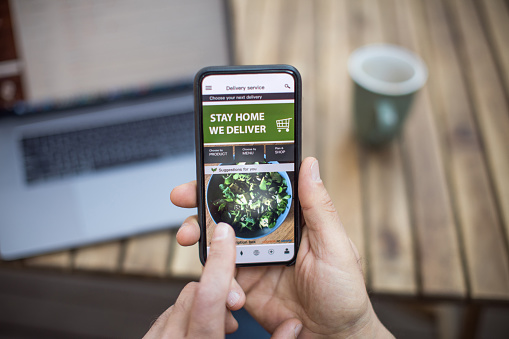 Many considered it as one of the top low-cost ordering apps for restaurants that revolutionize the Online Ordering Industry. Table reservation, acceptance of credit card payments are also some of the advanced features you can expect from this type of ordering app.
This innovative ordering app allows customers to confirm and complete their orders without leaving the table or having the need to interact with restaurant staff. It is highly convenient, especially with the no-contact policy that customers are now trying to practice. The process is simple, customers just have to enter their table number, browse the menu provided, and pay using their credit card, debit card, PayPal, Apple Pay, or Android Pay.
For your benefit, this ordering app also allows you to do push notifications to your customers, using the data they've provided while they're completing their orders through the app. Staffing costs will also be lessened since the orders will be directed to your kitchen and the process of ordering and payment will be completed by your customers. Talk about hitting not just two birds, but plenty, with one stone!
eHungry
If you want to bless your customers with coupons, promotions, discounts, and special deals, this is the perfect ordering app for you. The approach of this ordering app is a bit more customer-centric as it allows you to target your customers, especially the re-ordering ones.
You just need to send them your updated menu, they'll customize their design according to your restaurant brand. Then they will provide the ordering link or you can also utilize it as your main website. Make sure to promote your new online ordering service on your website, across your social media pages such as Facebook, Instagram, and Twitter page. Orders will start arriving and you've already kickstarted your way with online ordering apps.
Features of a High-Quality Ordering App for Restaurants
To help you further, here's a list of the basic features an ordering app should have if you want to make the most out of this type of restaurant technology.
Either you can customize it according to your restaurant branding or the provider will do it for you, your ordering brand should be aligned with your brand. It should reflect your theme and the promotion of your brand should follow naturally.
When you're trying to operate a restaurant business, it feels like you don't have time for small updates. These small updates often become a huge deal if not monitored properly, for example, if you or your restaurant staff forgot to update your menu or a special discount that's already ended. The last thing you would want to say to your customers is that the menu item that they want or the special discount they're trying to finalize is already not available.
That's why most of the ordering apps for restaurants can now be integrated with POS and EPOS systems to avoid discrepancies in the future.
Takes reservations and advanced orders
Though some of the ordering apps put this into their premium features, the ability to take reservations and confirm advanced orders is beneficial for you and your team. It gives customers the sense of control that they mostly crave for. Just make sure that the customers will be properly notified about their reservations or advanced orders to avoid miscommunication.
This is the feature that allows you to capture the data given by your customers while they use your ordering app of choice. You can employ numerous marketing strategies if you have the data. This is now the Data Era, and having control over data means success.
Formulating ads and promotions will be easier because you know your customers more.
Boost customer satisfaction by using an ordering app that has the feature of the in-app payment process. You're utilizing an ordering app to provide a fast and convenient service, if customers can't complete a transaction because they have to pay in a different medium, it contradicts your main goal.
Another feature that highlights the importance of customer data, launching loyalty programs will boost not just your restaurant sales, but also customer and brand loyalty. This is your way of showing that you value your customers and that you're not just after the profit, but you also aim to build a connection with them.
In to the New World
As a restaurateur, you don't have time to be intimidated by the emergence of technology. Stay on top of the game by taking this opportunity to conduct proper research and learn what are the different types of restaurant technology, ordering apps, and online ordering system that can help you achieve your business goals.
Acknowledge the competition, identify the trends, and see what are the possible approaches you can adopt to steadily improve and enhance your customer service and restaurant sales.