Being in the Restaurant Industry, you must know by now that it's a tricky business. There is a constant challenge of finding the most profitable food delivery items, trying out different types of restaurant marketing ideas, and many more demanding yet fulfilling tasks.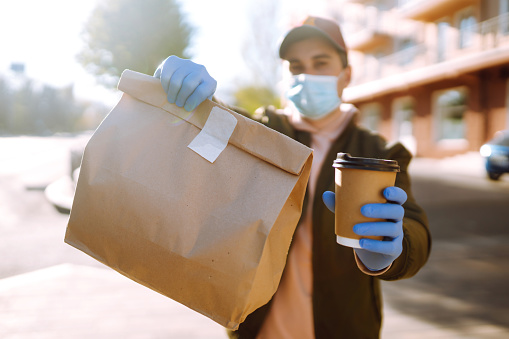 This article aims to help you with one of those tasks and lets you discover what are the most profitable food delivery items that you can offer your customers. Whether you're already an established restaurateur or just planning to start one, and equipping your restaurant with this information can help you with your success in the Restaurant Industry.
MOST PROFITABLE FOOD DELIVERY ITEMS FOR RESTAURANTS AND TAKEAWAYS
As the great Greek philosopher, Heraclitus, once said "There is nothing permanent except change", while this is the truth, you can't also deny the effectiveness of a decision based on data. No one can provide an all-in solution on how to deal with the behavioral changes of the market, but what you can do is to study and observe the patterns left and apply them on your next move.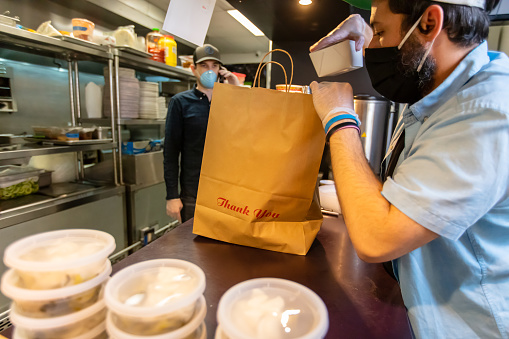 Statista has shown that Asian cuisines such as Chinese and Thai takeaways are getting popular, and for some of the main food delivery drivers in the industry, here are some of the most profitable food delivery items for restaurants and takeaways that's been constantly patronized by consumers over the years, which you could incorporate on your own food business.
Burgers
There's no surprise that burgers are considered as one of the top takeaway food items. It's the number one most ordered delivery food for DoorDash and showed a 353% increase in demand from GrubHub. It can be a profitable food delivery item for your restaurant because it's easy to make and it travels well.
It also covers different types of food trends and crazes such as plant-based and meat-free alternatives. The rise of plant-based burgers is now evident internationally and even some of the well-known restaurant chains are riding this hype.
It's incredibly a money-making food delivery item for restaurateurs, like you, and at the same time, you provide comfort food right at the doorstep of consumers.
Tacos
This might be a tricky food item for delivery, but data shows that Tacos appears to be one of the most demanded food delivery items for delivery. After all, it's a great (and healthy) alternative for homemade sourdoughs. Just make sure you'll work on your packaging to make sure that the customers will be handed a well-presented and intact taco.
For variants, there's been a huge increase in demand for shrimp tacos and chicken tacos. You may start creating a taco item that will suit the concept of your restaurant, and try to introduce it to the market through delivery.
Indian Cuisine
If you're just planning to start a food and takeaway business, why not try to explore the industry with Indian cuisine? Indian cuisine has been a staple for the UK, and it's considered as one of the most popular cuisines in the country, you'll surely have a fair share of the market should you decide to take down this path.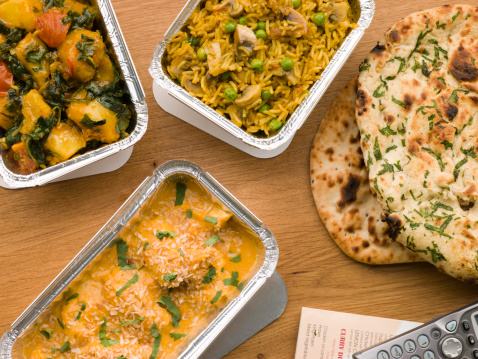 Offering a chicken tikka masala, considered a national dish for the United Kingdom, as a food delivery item for your restaurant or takeaway will surely secure your profit and customers.
You may have second thoughts about this type of food delivery item as the competition is surely a fierce one, but you may start with the basics and see how well it will work for you. Try serving Masala Chai, Butter Chicken, the staple Chicken Tikka Masala, Saag Paneer, and other types of popular Indian food items.
DIY Meal Kits
Not necessarily a food delivery item, but the popularity of DIY meal kits already skyrocketed during the start of lockdown last year. Customers are now bored at home and they crave good food and a new experience. Imagine if you can offer both? It could be a great asset for your restaurant and takeaway business.
With the offering of DIY meal kits as your food delivery item, you also offer your customers experience and what comes after a good customer experience? Brand retention and customer loyalty.
This is also ideal for you to utilize everything in your inventory. Since your kitchen can prepare the ingredients easily, it'll be a cost-efficient move on your end. You may start with the all-time favorites such as burger, pasta and pizza kits. They're easy to do, and it carries a huge potential for a food delivery item.
Iced Coffee
Latte being the most popular delivered coffee drink, iced coffee secured its place as one of the most profitable food delivery items for 2021. Now if you're thinking it would be a waste of time to invest in good packaging just to offer iced coffee as a food delivery item, it's time to reconsider. Flipdish shows that there's 39% of consumers want iced coffee delivered right at their doorstep.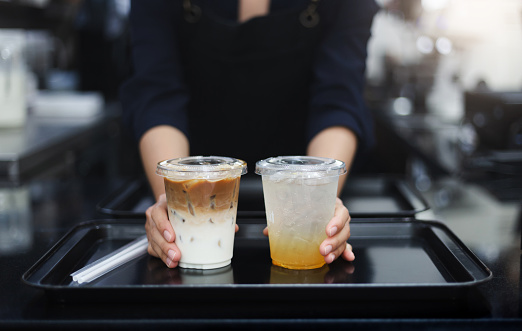 Work on smart packaging to avoid spillage while it's being delivered. You may also want to consider a minimalist-themed packaging and try offering iced coffee with classy glass bottles. It's also a great complimentary item if you're offering other food delivery items.
And it's not just iced coffee, beverages are a great high margin item that is suitable for food delivery. Start to take the challenge head-on and you may see yourself as one of the key players for beverage delivery.
Fish and chips
This food delivery item screams profit more than anything else on this list. Though customers have been exploring for a new gastronomic experience, they always come back to their staple and basic fish and chips.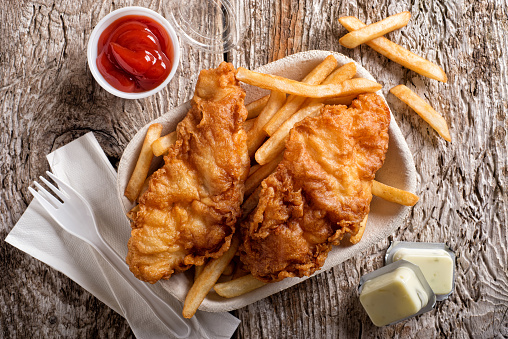 Even if you offer plain chips and fish, consider yourself to be in the game. Customers are much decided to support local restaurants during this pandemic and you can be their alternative for a nice fish and chips.
Just make sure you market your new food delivery item for better brand retention. Promotions and ads on social media can also boost your success with this type of food delivery item.
Desserts
Desserts are just stressed spelled backward, meaning it's something that customers take when they want to take away their stress. And what caused this pandemic to everyone? Yes, you're on the right track.
Desserts are a perfect delivery item for your restaurant and takeaway because mainly, customers order takeaways or food deliveries to treat themselves. With everyone working from home and schedules being interrupted, this pandemic has given customers a pretty stressful environment. That's why to end their day, they always seek comfort out of sweet and sugary treats.
Be creative and start checking out the dessert trends in your local community. Once you have reputable data, you can now start offering desserts as your new food delivery item.
Burritos
It has rice, meat (can be meat-free), greens, and a very tasty sauce, what more can customers ask out of this popular food delivery item? Offering a burrito might require you to be a certain-themed type of restaurant or takeaway, but this is the time to step up your creativity as a restaurateur.
Fusion-themed food items are already part of the modern gastronomy experience, take this opportunity and create a variant of burrito that suits your restaurant's concept. Have your chefs study what are the technical aspects of a burrito and see how you can start serving it as a food delivery item without needing to compromise the theme of your restaurant.
BE OPEN TO SERVE!
Whether there's a pandemic outbreak or none, the outlook of customers for delivery has essentially changed. With all the changes and uncertainties that the whole Restaurant Industry is still facing, you must learn how to start gaining stability to help you thrive as you move forward.
Considering offering the online food delivery items listed above will put you in a desirable position in the market. After all, there's a pattern behind these items. Customers desire comfort and something that allows them to share food with their peers and families. Remember, you're running a customer-centric business, the delight of your customers should always be your priority.