Investing in restaurant automation is an opportunity you should not miss. If you're thinking that your restaurant doesn't need it because you already have a competent and well-trained team to support your business, you're missing more than you think.
Looking closely, you may have already started automation without you realizing it. Your POS system, inventory management software, kitchen display system, and even your online ordering system are all part of restaurant automation.
One important part of automation is the introduction of robots. In today's restaurant scene, robots are already making their appearance. They already have a foothold in every operational procedure in a restaurant, from flipping burgers to mixing cocktails.
And if we're going to talk about restaurant robots, Miso Robotics can't be missed. Their Flippy is considered the pioneer of AI-powered robotic kitchen assistants. In addition, major QSR brands are now partnering with them to offer safer and faster food services.
Are you interested in learning more about automation and robots in restaurants? In this article, learn how to establish a firm foundation for automated restaurants.
Restaurant Automation – Age of Restaurant Robots
What is the hardest part of your job? As a restaurant owner, you should be involved with every operational and managerial process in your business. Starting from the hiring process to the accounting of finances, up to your waste management.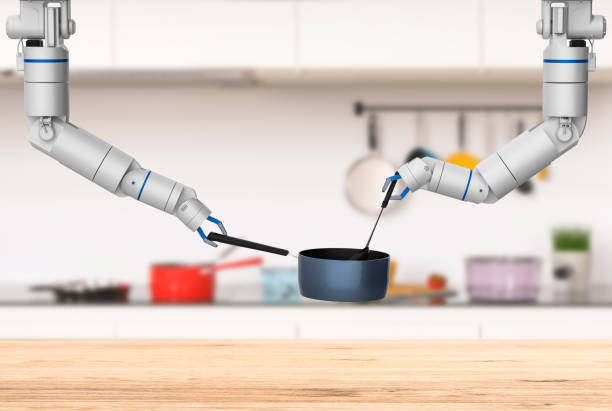 Keeping your staff safe, effective, and committed may not make it top on your list but it's one of the hardest parts of your job. Mainly because you don't have entire control of someone's way of thinking. While you may have trained them according to the performance you expect of them, you can't give more than that.
What they do after their training and experience will be up to your staff. This is also the dilemma that Miso Robotics founder, Buck Jordan, decided to solve. By helping out their first client, Flippy, a simple robotic arm that flips patties on a burger grill, was born.
This is a major step for the industry, especially for its tech developers and innovators, as it proved that robots have a place inside the kitchen. Automation is not just about data and information, it could directly assist with food service as well.
To prove this point, Miso Robotics continuously looked for other tasks that their robots can take part in. By now, their Flippy frier has already fried 175,000+ lbs of food, their Flippy grill already flipped 10,000+ burgers, and their Automatic Beverage Dispenser has been considered a key component to reducing wait times at the drive-thru.
Given that automation is becoming more affordable, and labor costs are rising, it seems to make sense to utilize robots. Also, just think about how you and your staff will be able to focus on other tasks since you have an "extra hand" to help you out with the basic ones.
Restaurant Automation – Where To Apply?
Aside from cooking alongside your line cooks and chefs, what else could these restaurant robots do for you? Here are the most common areas of your business where you can implement the use of robots.
Front-of-House
The self-service kiosks are the most prevalent implementation of automation for FOH aside from online reservation and seating software. Major fast-food chains such as McDonald's already started using these kiosks back in 2015 and successfully launched them internationally.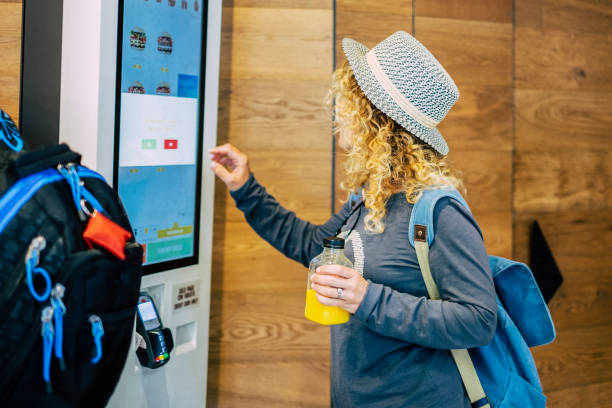 The main reason why QSRs and fast food chains are trying out this type of restaurant automation is that it helps facilitate the entire order-taking process. The average waiting time for QSRs is 255 seconds, anything more than that could drag the entire shift.
Waiting in the queue for quite some time is not an ideal situation for your customers. You're branded as a "fast food" restaurant for a reason. Through your self-service kiosk, you can reduce the waiting time significantly.
Another representation of automation would be robot waiters. Although it's still a new field to explore, there are restaurant operators that are not afraid to take the risk. After all, being a pioneer on something is an effective magnet for customers.
You also have to keep in mind that deploying robots in restaurants is not a replacement for your staff. Make them understand that these are tools to help them focus on more important tasks such as customer service and addressing other concerns of your customers. Don't forget your online takeaway ordering system, also.
Back-of-House
Your kitchen serves as the haven of your restaurant robots. They're mainly utilized to ease the burden of doing simple yet repetitive tasks off of your kitchen staff's shoulders. All the frying, flipping, and even mixing can be effortlessly done by your robots.
It may seem impossible at first look, but robots are starting to dominate the kitchen. To give you an idea on what are the possible kitchen tasks these robots can do, below is a list of the top robots in restaurants currently in use.
Sally – Salad-making robot from Chowbotics
Cecilia.ai – An interactive and automated robot bartender
Mini Baker – An automated loaf and bread maker by Wilkinson Baking Company
Flippy – A variation of AI-powered robot built to operate in fast food kitchens
Smile Robotics – A plate-collecting robot from the Japanese Company, ACUR-C
Makr Shakr– A robotic bar system that enables customers to work alongside the program to mix their cocktails.
Doughbot – The robot responsible for accelerating the pizza-making process by pressing pizza dough five times faster compared to traditional machines.
Food Delivery
Thinking about restaurant automation and food delivery, there are several opportunities to improve the delivery systems of restaurants using restaurant robots. Drone delivery is one of the many things you can try out for your next food delivery service.
However, drones can only handle such weight. If a customer orders a full meal course set for delivery, it may seem impossible to deliver it using drone technology. But, drones are not the only way to apply automation in your delivery.
Robots are being developed to directly deliver food items to a customer's home address. It's equipped with GPS and cameras to safely navigate its way from the restaurant to the customer. It's still in development though, so it may take time before its official launch.
Restaurant Robots and Automation – Benefits
By now, you should already know the potential automation and robots bring to your restaurant business. To help you understand more about the automated processes, see below what are the main benefits robots in restaurants can bring.
Streamlines the kitchen processes
Food handling and preparation is composed of different simple yet time-consuming and tedious tasks. Imagine how many working hours you can use if you're going to set free your staff members with these tasks.
As mentioned above, most of the restaurant robots were developed to help with routine kitchen tasks such as frying, mixing ingredients, and even plate collecting. These robots are highly programmed meaning the likelihood of mistakes and errors is highly reduced.
With proper programs and software, they can duplicate any dish there is without the worry of culinary skills and experience. Also, robots work at a faster pace. Productivity and efficiency will easily improve with their assistance.
Leading you to increase your revenue and customer engagement. It also allows your staff members to focus on customer service since they have free time to spare.
Minimizes operational costs
If you're going to automate your mundane kitchen tasks, you'll be able to reduce your operating costs since a single robot can carry out those tasks with great precision.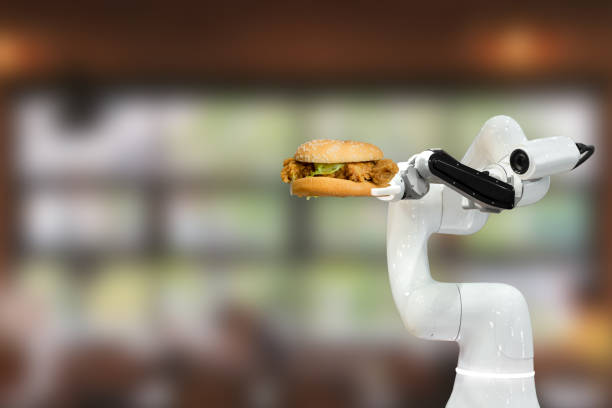 Also, there's no need for you to hire staff for shifting since a single robot can perform the task with ease. It helps you deal with increasing labor costs associated with the hiring crisis in the restaurant industry.
Furthermore, minimal mistakes mean minimal food waste. As you already know, food waste is one of the major costs that affect restaurant operations. Dealing with it helps you protect your bottom line.
Improves customer service
What would happen if your staff doesn't have to wait until a customer decides on what to order? Or if your staff doesn't have to monitor the frying station for your chips? They'll have lots of time on their hands.
Training them to use this time to devote to enhancing the quality of the service that they are delivering to customers. They now have time to monitor, observe, and focus intently if there are concerns that your customers need assistance for.
Through this observation, they will develop initiative since they're now familiar with the environment. They'll be able to tell whether a customer needs something before they even call your staff. That's the efficiency and service growth automation can bring.
Restaurant Robots and Automations – Issues
Aside from that they are cold beings, robots in restaurants raise some issues in the industry such as the following:
Consumers are not fascinated by robots handling their food
People are not impressed that a programmed machine is a part of the preparation process of their meals. They think that robots lack sound judgment thus their fatal mistakes are possible.
For instance, what if there's a loose bolt that got mixed up in the soup or the salad? Since these robots are not programmed to detect those, there's a huge possibility that it would be served or worse eaten by a customer.
Also, customers still find it more comfortable interacting with a human, someone who can understand them with comprehension. Pressing a set of buttons does not interest customers because they need a confirmation that they're being understood, thus, human interaction.
Robots fail to demonstrate emotional intelligence and personality
Although there are some developments where a robot can interact with a customer, it's still not as smooth as what your staff can offer. Customers still prefer staff members since they know how to turn a bad experience into a good one.
They can make adjustments accordingly and with ease, primarily because they are trained for it. Seeing robots may improve a customer's experience in your restaurant, but it's the service that makes them stay.
Employees fear being replaced by robots
Knowing their worth and what they're capable of doing, employees are threatened with the presence of robots in restaurants. Without proper endorsement, it could bring chaos instead of harmony in your operations.
You need to communicate with your team first. Let them know that robots are just tools to be used for your restaurant automation process. It's there to give them a helping hand, and not to take their jobs away from them.
Is your restaurant prepared for robots?
Considering all the technological advancements being presented, it's only logical to think that robots are the next step towards innovation. While it's still taking its sweet time for now to become a norm, you should educate yourself as early as now.
"Prevention is always better than cure," goes the popular saying. In the case of this trend becoming the new normal for restaurant operations, it is always best to prepare and take the first step forward.