No matter what industry you belong to, customer service is one of the most important elements in your operations. Customers, as they say, are always right. And the quality of your product, no matter how good it is, won't matter if you delivered it poorly.
Here are 8 ways to deliver outstanding customer service in restaurants:
Portray a positive attitude
Make teamwork part of your system
Maintain extensive menu knowledge
Be creative in delivering support
Stay attentive and respond timely
Make it personal
Build a customer-centric approach
Continuously look for ways to improve service
Before we dive into the details, let's get you to the basics.
WHAT IS CUSTOMER SERVICE
It is the support offered and provided to your customers before, during, and after they tried your product or services. It aims to provide a positive experience to every transaction your customer makes with your restaurant. It helps to earn customer loyalty and improve the profitability of your business.
In the restaurant industry, it is important that every staff is trained to deliver amazing customer service. This is primarily because every house staff has an opportunity to meet a customer, to be asked by a customer, or to be told to by a customer.
Gone are the days where the competition was about the quality and quantity of the products and services. The shift of the market is now becoming customer-based, it is important to make sure that the customers are having the best customer experience your restaurant can offer.
8 WAYS TO DELIVER EXCEPTIONAL CUSTOMER SERVICE SUCCESSFULLY
PORTRAY A POSITIVE ATTITUDE
Displaying a bright outlook could affect the delivery of your customer service. The customers will easily feel at ease, and be comfortable with your staff and restaurant as the ambiance is set to be welcoming and positive. Also, no one wants to talk to a grumpy staff, this might end up influencing your customers' mood.
MAKE TEAMWORK PART OF YOUR SYSTEM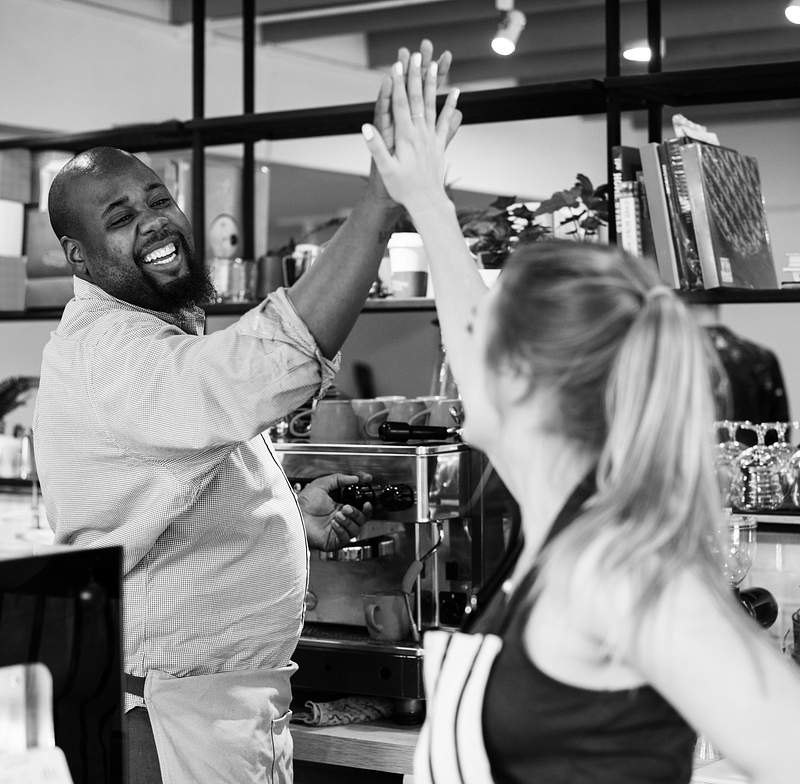 A restaurant is an organization of different types of people, and though it's constructed that way, it is important to show teamwork especially in assisting the customers. To keep the restaurant operating smoothly, the staff must learn to communitcate with their colleagues.
Restaurant customer service requires a team in order to be delivered perfectly. Keep the communication open to everyone to be able to provide the support needed.
MAINTAIN EXTENSIVE MENU KNOWLEDGE
It quickly affects the mood of the customers if the staff can't answer their questions about a menu item or service. It is crucial for the restaurant staff to know their product in order to communicate it effectively to the customers.
BE CREATIVE IN DELIVERING SUPPORT
Knowing what support is needed by the customers is a challenging task, don't make it harder for your staff by making it a boring task as well. Keep up with the competition by checking out ways on how to deliver customer service in a creative yet effective way.
Monitoring what's trending is one way to do this. But, it is also seen that reaching out to your customers in the most unique way possible seems to be fun for the customers. Make sure it will still be aligned with your restaurant brand and philosophy.
STAY ATTENTIVE AND RESPOND TIMELY
Customers know what they want and they always want it fast. If they noticed that you're taking your time to address and solve their concerns, this will leave an impression that you don't value them and their time. This frustration leads to bad customer experience.
That's why it is vital that every staff has adequate training in customer service, so that even with the busiest hours of the restaurant, they can still effectively entertain and solve concerns from the customers.
MAKE IT PERSONAL
Every customer is unique and is the concern. Tailor your approach to your customer's needs and concerns. Make sure that your staff understands this aspect. If possible, get them the best customer service training there is.
Customers like to be treated as a human by another human. A personal touch on every transaction shows that you value and care for them, which often leads to customer satisfaction.
BUILD A CUSTOMER-CENTRIC APPROACH

Restaurants are now investing in their customer service team because of the value shift in the industry. For you to cope, conduct research about your current market and know what their demands are. This way, you can work on your approach around those demands.
CONTINUOUSLY LOOK FOR WAYS TO IMPROVE SERVICE
Customers will always end up wanting more than what they wanted. Learn how to keep up with the changes happening around the market and don't let your customer service be stagnant and complacent.
Provide customer service training and materials which would keep them updated to the demands of the new market.
WHY ULTIMATE CUSTOMER EXPERIENCE IS IMPORTANT
IMPACTS THE PROFITABILITY OF YOUR RESTAURANT
Customers are always willing to spend more if they're provided with great service. And this is not just the case, the spending habits of the customers have changed and a recent study shows that at the end of 2020, price and product will be overtaken by customer service to differentiate brands.
LEADS THE COMPETITION
It is always a tough challenge for restaurateurs on how to stay ahead of the competition. Since restaurants almost have the same theme in food and concept, it all comes down on how it is delivered.
And this is not only in the restaurant industry, other industries already start to prioritize excellent customer service through their contact centers.
CUSTOMER SUPPORT IS AN ESSENTIAL PART OF A PRODUCT SERVICE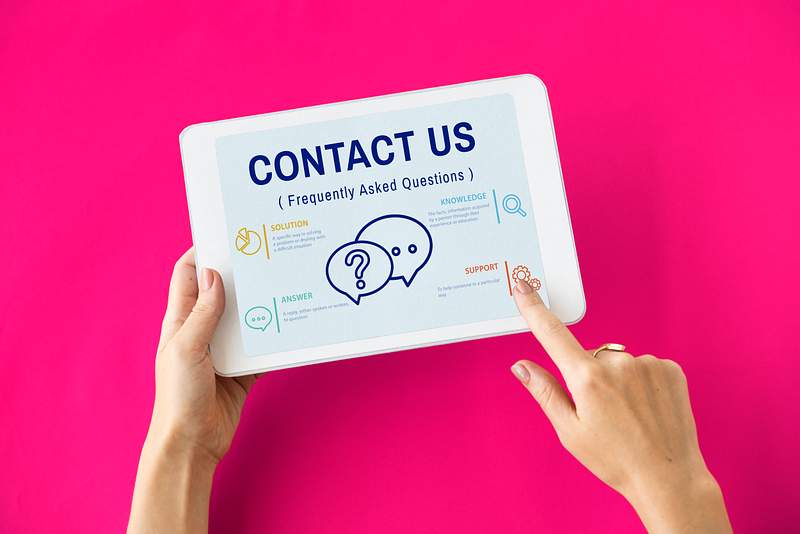 The experience of the customer is already treated as a part of the product itself. One way to successfully integrate it as your product is to make it easy for your customers to reach you by placing a "contact" button on your website or mobile app. This is so-called as in-product support.
AFFECTS THE REPUTATION OF YOUR RESTAURANT
With the help of social media, customers now have a quick-access platform to share their thoughts to a large audience. While an unfavorable customer feedback if handled well may benefit your restaurant, too much bad reviews that they outweigh the positive ones will surely backfire to the establishment.
Modern diners are accustomed to getting what they want, and their expectations are not to be taken lightly. It is vital to invest in a customer service training for your house staff.
CULTIVATES CUSTOMER LOYALTY
Customers will always go back to a place where they are treated well. The food might be good, the ambiance might be warm and welcoming, but the thing that will always stay in their minds is how they are treated inside the restaurant which completes their dining experience. Were they welcomed nicely and with a smile? Were the waiters knowledgeable about the menu items? Were the waiters attentive to their needs? Those are just some of the factors that affect the customers' satisfaction.
CONCLUSION
With all of that being said, as a restaurant owner, you already have an idea how crucial it is to have a competent and effective customer service system. Besides, as what has been said, serving your customers with tasty food delivered in an outstanding manner is now the new playing field.
Make use of the tips provided to deliver excellent customer service and you're well on your way as you start the process. In the long run, you'll eventually find out what are the effective strategies to encourage customers' loyalty to your brand.