Have you ever wondered how your restaurant management would be affected should the use of vaccine passports be implemented? Having relentlessly fought against Coronavirus, national authorities are seeing it as a tool to safely transition to the new normal.
Initially, it sounds like a great plan. But, business owners, especially in the foodservice industry find it too complicated and impossible to enforce. They saw it as a promotion denial of social harmony, which is the last thing you want with the reopening of businesses.
Some of the countries, such as Switzerland, have already started carrying out COVID-19 vaccine passport programs. While others decided to take it as an "option B", should their current management doesn't take care of the rising number of cases.
Whether your government decides to roll out this program or hold it for a while, as the business owner, it's your responsibility to prepare for this possibility. After all, this pandemic has taught us that there's no such thing as being too prepared.
Here are the pros and cons of the vaccine passport program for the industry. Discover the impacts it bears on your restaurant management.
Vaccine Passports and Restaurant Management: Will it work?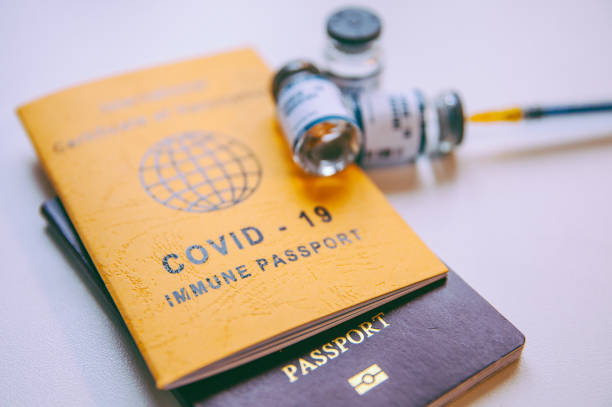 During the first quarter of this year, with the vaccination programs and campaigns, vaccine passports looked like the next logical step. Despite its good looks, it may have significant negative impacts on the social activities of modern consumers.
In the UK, this idea was recently scrapped but still considered as "plan B" by the authorities. Restaurant and pub owners slammed the idea as it promotes something that the whole industry opposes- division, which could also lead to discrimination.
Although most of today's consumers see no problem if it will be required for international leisure travel, their perception may change if it begins to affect their daily lives, such as their social activities.
This is what restaurateurs, like you, concern themselves with. A program of this type may adversely affect the sense of community forged during this pandemic. Other industry experts even claim that it could be a breach of equality for customers.
Being in the foodservice industry, while the well-being of your customers is a priority, their satisfaction and experience always come first. Also bear in mind that others are not able to get their shot not because of their choice, but because of a medical condition.
Restricting consumers due to their lack of vaccination is a setup that screams conflict and trouble for you and your business. However, if you look in the other way, it could be paving the way to restoration and normalcy.
To help you create a better plan as a backup for your restaurant management strategies, we've listed the common benefits and drawbacks it may bring to your table.
Advantages of Vaccine Passports in Restaurants
Minimizes virus transmission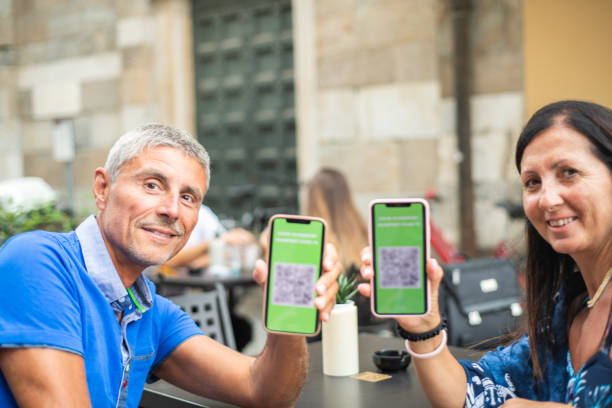 To minimize the transmission of the virus, vaccination passports were launched to be on top of monitoring and tracking. With most of the healthy protocols and social distancing relaxing, this is a great way for the health officials to manage the current situation.
And with the exposure that consumers may encounter while dining in or socializing in a pub, the risk of contracting the virus may be higher. Although it is still possible to contract the virus in a vaccine environment, the thing is, the symptoms would not be fatal.
Promotes normalcy
Imagine dining in without the need to observe physical distance or wear a face mask? What year is this? 2019? While others may remain conservative and continue to wear face masks, consumers are no longer required to wear one once they're vaccinated. Table service apps help, too.
Such a program may be a great way to promote normality and showcase that the community is slowly recovering from the pandemic era. Fear could still be propagated if consumers still see people wearing face masks.
Increases the opportunity for protection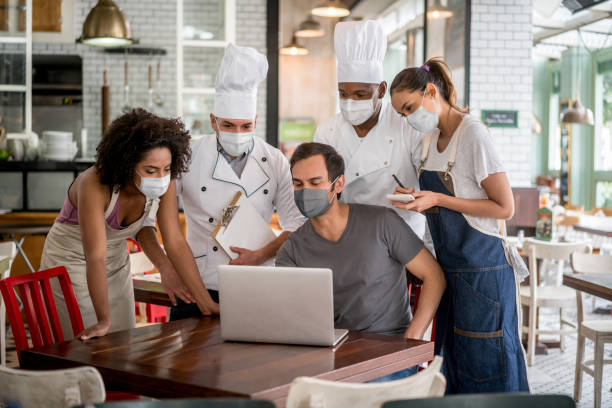 Although other areas are not mandating vaccination programs, people are still highly encouraged to do so. Just imagine the burden and anxiety being taken off your customer's chests when they realized that you're an establishment that requires vaccine passports.
Your customers will have a better dining experience since they're more comfortable with the people around them. You're also protecting your staff from the possibility of developing severe symptoms should they inhibit the virus. You could consider it as a way of protecting your restaurant management and business.
Disadvantages of Vaccine Passport in Restaurants
Transmission of the virus is still possible
The vaccinations being administered are effectively proven to reduce the risk of hospitalization and other serious symptoms for the positive cases of Covid-19. However, there's still no proof that it can prevent transmission.
So yes, even though you implemented this type of program as part of your restaurant management, there's no assurance that your establishment will be virus-free. The possibility of transmission is still there, which could compromise the dining experience you offer.
Ineffective intervention with the activity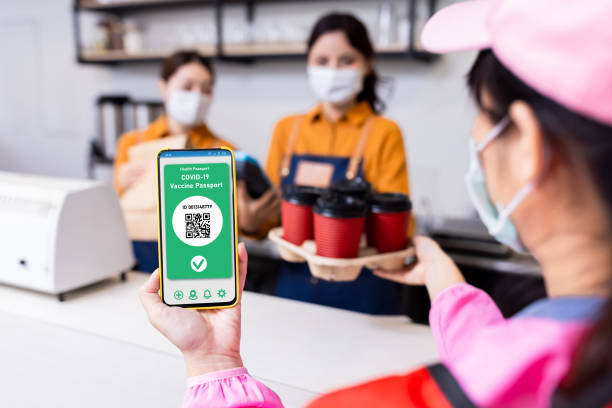 As many would claim, any type of vaccine program would take away personal freedom and breach the sense of equality being promoted. This type of program would interfere with their day-to-day activities, which most consumers find unnecessary and unfair.
Especially for those who are medically unfit to undergo vaccination such as pregnant women and consumers who have other medical conditions. Even if they want to be vaccinated, they're not medically cleared which makes them unable to produce a vaccine passport.
And to deny them service because of that reason could be sending the wrong message. For others, it's already a bad thing that it took a pandemic outbreak to bring back the sense of shared humanity into their area, and to see it break while trying to get back to normal would be devastating.
Fosters discrimination and inequality
There could be ethical ramifications if a person would be refused to carry on their daily lives just because of the lack of vaccine. When this program is applied to your restaurant management plan, your establishment will be perceived as one that promotes inequality.
Just imagine how much of a hardship it would be for the consumers in the areas that won't have access to vaccines right away? Discrimination and inequality, battles waged for centuries, could be aggravated by this.