Restaurant takeaway and drive-thru is a stable sector of the Restaurant and Foodservice Industry. Even before the pandemic hit, it's one of the main sources of revenue for restaurant business owners.
In fast-food chains and quick-serve restaurants, drive-thru captures almost eighty-three percent of sales. It's a huge number compared to the ten percent sales your counters make.
It's a great opportunity to expand your services and grow your income. If you already offer takeaway or drive-thru services, you've probably noticed how well they contribute to your sales.
However, small restaurant business owners often see these additional services as additional expenses as well. Starting from the tools and equipment needed, the training and implementation, plus the maintenance, this just seems too costly.
In today's restaurant scene, if you're not innovative and adaptive, you're not futureproofing. If you want to expand your business and add a source of income, a drive-thru is an ideal option.
Restaurant Takeaway and Drive-Thru – The Industry's Game Changers
Looking closely, restaurants did not just survive because of online ordering and food delivery. During the past years, takeaways and drive-thru served as the backup income drivers for restaurants, this is especially true for fast-casual and small restaurants.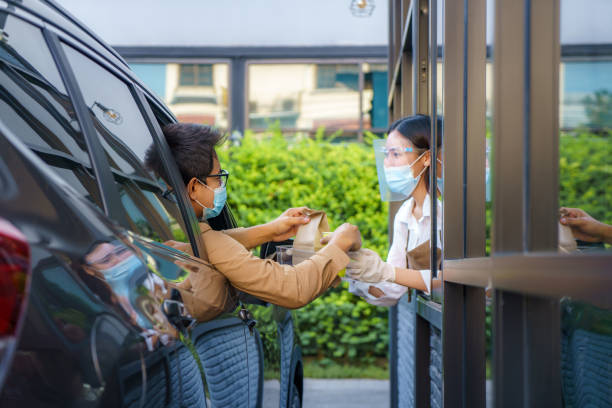 Implementing drive-thru as part of your extra services attracts not just an additional eight percent of your usual sales, but it also sparks interest from customers. This is an effective way to provide your customers more options to avail your services.
In the UK, you will see how significant these services are for consumers. Its takeaway market spending has grown into 11.2 billion British Pounds, just this year. Yes, the market spend is continuously inching upward.
There is also a significant rise in demand for drive-thru. Consumers see it as the most ideal method of food ordering that's closest to dining in, yet there's minimal contact involved. And with the help of technological advancements, it shows evolving revenue potential.
Why do you need to implement takeaway and drive-thru services?
Take note that for big restaurant chains, the drive-thru is already a huge revenue player for them. Just think about how much difference it could contribute to your income if you implement this service.
For a small restaurant, it's a great opportunity to grow bigger in customer base and income. You know how challenging it could be to penetrate the market, if you offer as many services as you can, you'll be able to engage a wider customer reach for your restaurant.
This is especially helpful since there is a lack of representation of small businesses in the industry. With the new members of the British Hospitality Sector, the British Takeaway Campaign claimed that independent and small restaurant owners had been ignored.
It failed to represent the sector of family-owned, independently owned, and restaurants that have a more diverse culture and flavors. If you're one of those business owners, wouldn't it be reassuring to have other stable income generator services?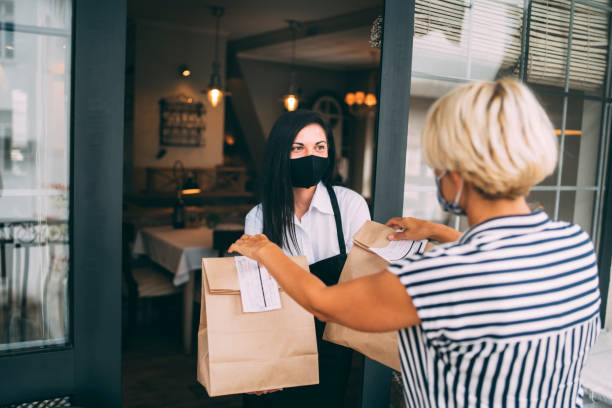 It won't hurt your business for you to try out other services. Even though there are fewer restrictions on indoor dining, there are still customers who prefer to stay out of the crowd when eating.
Also, with the government taking the use of vaccination passports as plan B, this doesn't put a limit on how many customers you can cater to. You're able to entertain as many types of food orders as you want, such as orders for delivery, for takeaway, or drive-thru.
Restaurateurs are known for their versatility and flexibility. It's your responsibility to continuously look for ways that will help with the growth of your restaurant as a whole.
What is the major drawback for takeaways and drive-thru?
We've discussed how these additional food services can create endless success possibilities for your restaurant. But the grass is not always greener on the other side of the fence. With the enormous demand it has received for the past years, it developed some drawbacks.
One of the major concerns, which is most applicable for drive-thru services, is the slower and less accurate response to orders. Today's average time spent on a drive-thru is 382 seconds, compared to more than twenty-five seconds last year.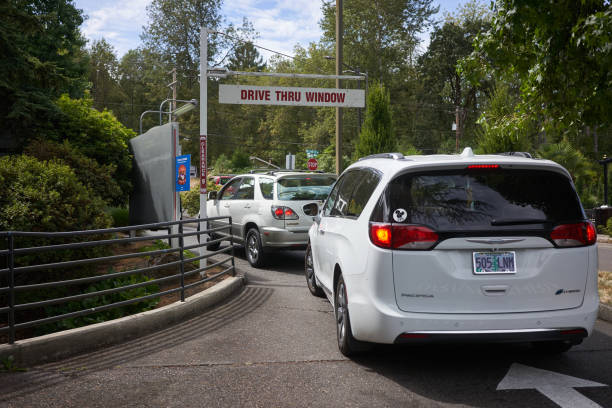 Also, the order accuracy dropped from eighty-seven percent to eighty-five percent this year. These numbers are just from last year's studies. It's a great decline in customer service, leading others to ask "is drive-thru service the best way forward?'.
However, although this sector developed a major drawback, that doesn't necessarily mean that customers want it less. Experts still see that the demand for it is still relevant, you just need to know how to meet it with your current labor supply.
Tips to Maximize Restaurant Takeaway and Drive-Thru Services
Consider following these practical tips to help you counter the drawbacks of offering drive-thru services in your restaurant.
Utilize Digital Signboards
Just as how digital menu boards are helpful for indoor dining and takeaway services, digital signboards are also a lifesaver for drive-thru services. With the continuous battle for inflation, it's a worthwhile investment that allows you to stay on top of pricing throughout your entire operation.
Start with the feature to update your drive-thru menu in real-time without the need to reprint every time there are changes or updates. In the long run, you'll be able to save more of the printing costs and it also makes your operations more ecologically sound.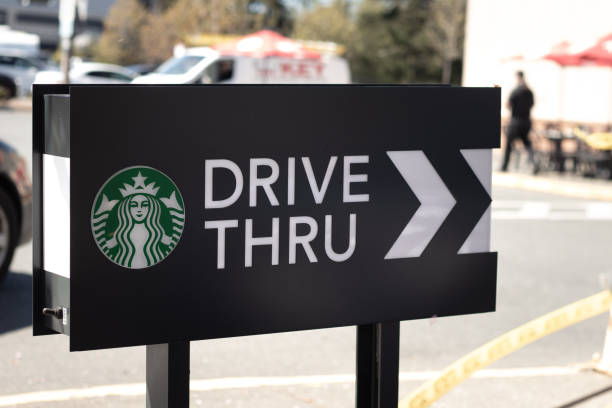 You can also ramp up your LTOs with your digital signboards. It's an effective marketing tool that allows your customers to see your menu and specials even when they're still three cars away from your counter. Limiting your menu to higher-priced items allows you to increase your average check size.
Furthermore, since its display is readable even away from the drive-thru counter, your customers can now prepare what they're going to order. Reducing the waiting time when it's their turn to the counter, thus facilitating and accelerating the entire drive-thru process. Make sure they know about your online takeaway ordering system, too.
Deploy efficient Wayfinding Methods
Before the pandemic, curbside pick-ups, takeaways, and food deliveries were already in demand. And with the increased queueing time involved, you need to adopt modern solutions to bring out the best of your drive-thru service.
One of which is to use navigation methods that can and will direct your customers straight to your drive-thru counter. You may use digital directions signages, navigational wall and pavements markings, and the like.
If a customer knows where they should go, it'll help ease confusion and expedite the entire process. It may appear to be a spoon-feeding system, but that's what most of the customers prefer. A convenient and smart system that will direct them to what they want.
Provide your customers protection from outside exposure
Although they'll be inside their automobile for most of the entire process, there's still a need for them to expose a bit to get the food or to process the payment. They're also required to lower down their car windows to relay their orders.
With this in mind, you have to make sure that your customers are fully protected during their interaction with your restaurant. For your curbside pickups and takeaways, provide chairs and shade in the waiting area.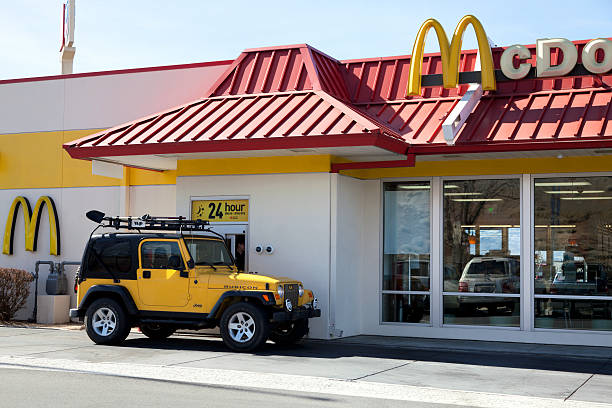 For drive-thru, it's ideal to provide umbrellas, canopies, or a roof to the areas where customer exposure is expected to happen. Commonly, it's your counter area where customers relay their orders and process the payment for the service.
Drive-thru is a service that aims to provide an additional sense of convenience and security for customers. It's another way for the industry to battle with the continuous search for innovation and development of consumers to foodservice.
The increasing demand exposed the inefficiencies in the system. Your inability to adapt to new solutions will cost your restaurant a lot of business. Therefore, if you want to make the most out of these services, you have to keep your mind open and receptive.