Various restaurant trends have emerged during the pandemic season. As everyone begins to adjust to the post-pandemic environment, you should know which trends could still be relevant to your restaurant business.
Consumer purchasing behavior is known to change every once in a while. Considering the present market changes happening and other playing external factors, it might be a bit tricky for you to determine which restaurant trends they're looking forward to.
To help you with identifying which trends you should check out, we've gathered the top trends that were expected to stay even after the pandemic season. Find out how these trends can improve your business' profitability and overall growth as we explore them.
Restaurant Trends for 2022
Everyone's trying to move forward and live with the aftermath of this pandemic season. Although there are still active cases, businesses already found their way to adapt and were able to pivot their operations with the new normal.
Throughout this season, here are the trends that accelerated their popularity with the consumers. Yet their relevance does not end with the pandemic. These trends have made such an impact on consumers that they now consider them a necessity.
DIY Meal Kits
Yes, dining in is already permissible. Even though other areas still have their restrictions with health protocols and dining capacity, consumers are now allowed to dine in restaurants. However, there are still those who are hesitant to share a space with other diners.
When consumers are asked if they will be cooking less and dining more, only seven percent responded that they are confident to dine more and cook less. Maybe they're just being extra careful or they got used to home cooking and discovered that they have a passion for it.
Whatever their reasons are, if you want to stay relevant in the market, you should try offering this type of meal kit. Consumer needs aside, this is also a great way to stay on top of your inventory. You'll be able to keep things moving with profit coming in.
QR Code Menus
Environmental-friendly? Safer menu transaction? What else to consider? With the convenience it provides to both consumers and business owners, it's not surprising that this trend is here to stay. It almost makes you wonder why it didn't hit the mainstream sooner.
The technology behind QR code menus will allow customers to access your menu with a simple scan on their smartphones. And if you're thinking that you're not too tech-savvy or the process would be complicated, worry not as this is easy to implement.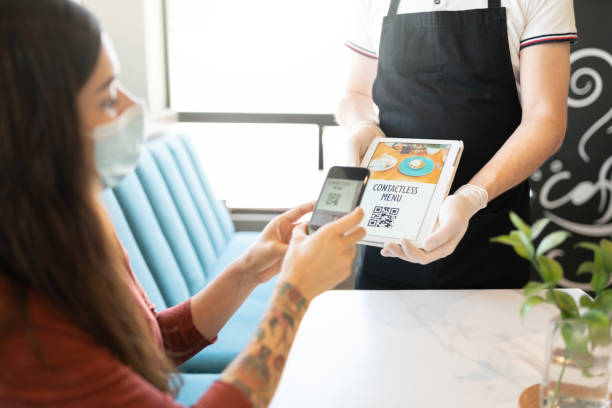 You just need to look for a reliable and secured provider to help you out. And if you don't have the extra resources for that, you can simply generate a unique QR code for yourself online. Additionally, you should upload your restaurant's logo to the QR code to make it more personalized.
Labor Shortage
While this may not be the trend that you're looking for, acknowledging its presence will help you create better plans to counter this problem. The labor shortage has been always present in every foodservice establishment.
In addition, the pandemic has made things worse. More employees claimed that they are hesitant to return to work since the restaurant setting poses too many health risks for them. In the UK, most employees are settling with less physically demanding jobs in response to the labor problems during the pandemic.
This is an alarming issue that you should work on. Since you're given a chance to redesign your work system, it's time to ensure that you'll be establishing a supportive working culture for your team.
Be innovative and creative with your hiring process. Seek out new methods that will leave an impact on modern employees. Keep in mind that hiring them is just the start of your relationship. Make sure that you're going to provide them training and competitive compensations to retain them on your side.
Delivery Platforms
If you have to choose which sector of the foodservice industry serves as the lifeline for business owners like you, it should be food delivery. Online ordering and food delivery made the pandemic a little easier to bear for consumers and business owners alike.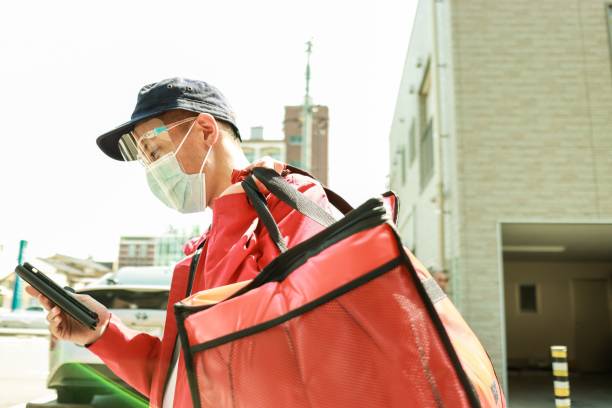 Offering these types of services allowed restaurants to continue serving consumers, even though lockdowns and restrictions are being implemented. This situation enabled them to continue growing their revenue, and at the same time, they remain significant with the online community.
For consumers, any transaction that has less physical contact with another person is appealing. What more if they can avail of that service right in the comfort of their home with a single click on their smartphones? Yes, delivery is now considered an essential part of a consumer's daily life.
Thinking about it, creating a takeaway ordering app for your restaurant should be easy. But keep in mind that all management and monitoring will fall into your responsibility. If you think you're still not up to that challenge, then partnering with a third app would be perfect.
Digital Work System
Out with the old, in with the new. One of the most significant restaurant trends that this pandemic brought is the digitization of operations and management. Now that it's discovered that you can manage and monitor almost everything online, there's no going back.
Starting from the hiring process, the kitchen process, the scheduling process, and the like, there are different solutions to meet every restaurant management needs. To better serve your customers, you soon must embrace new solutions and technologies, such as software for inventory management and contactless payment methods.
Sanitation Station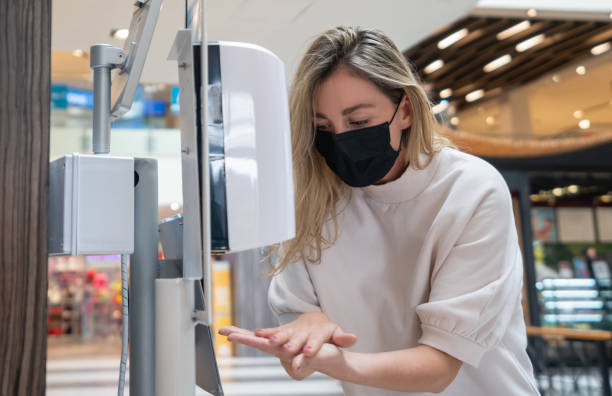 Although indoor hospitality is now allowed and restrictions are already loosened, it's still a must that you show consumers you prioritize their health and safety. And it's not like every consumer gained trust and confidence to dine out right away.
There are still those who are hesitant to join in social dining activities as they're still afraid about their safety. Consider building a sanitation station right at your entrance. Air purifiers and hand sanitizers should work for you.
Remember that diners are becoming more health-conscious as well; restaurants should take steps to ensure that their health is a priority. Providing free sanitizing measures will make indoor dining more enjoyable and comfortable.