With so many social media marketing platforms available today, choosing which one to use becomes a challenge. Due to the recent Facebook outage, which forced Facebook, Instagram, and WhatsApp to be inoperable, a lot of sales may have been lost already.
Even if it's just gone for a minute or an hour, as long as a platform is down and unavailable for use, your campaigns and ads are not working as well. You should use this information to see what other social media channels might be useful to you.
Being aware of which platforms you should be present on is one of the most practical and useful tips for social media marketing. This allows you to focus your efforts on the ones that will serve their purpose for your restaurant.
But, how will you know if it's the best platform for you? What are the factors that could affect your decision in choosing one? Although social media is an intuitive tool, basic knowledge and research are required to make this one work for you.
Creating and maintaining a profile is only the beginning of this journey. Once you start, you'll be able to gain in-depth knowledge about the platform, which you can use to improve your restaurant marketing strategies and campaigns.
Allow us to help you understand that Facebook and Instagram are not your only options. Here are some of the fundamentals you should know about social media marketing for restaurants.
Restaurant Social Media Marketing
The restaurant marketing scene never fails to spark curiosity and competition out of restaurant owners and their marketing team. It's an environment where you constantly look for ways to improve your previous plans and campaigns.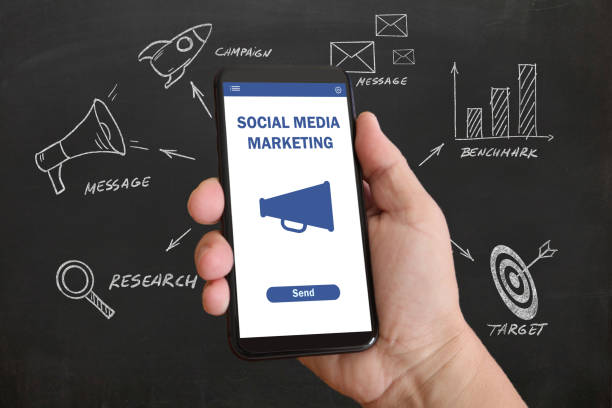 Considering the popularity of social media with consumers, it's not surprising that it's also seen as one of the most effective tools for marketing and promotion. Restaurants claimed it to be a cost-effective and flexible medium for marketing.
The best platform for restaurants varies, however. Popularity is not the proper basis to claim that a channel is best for your brand. Here are the factors to take into account if you're trying to determine which one will work for your restaurant.
Target Audience
Business Goal
Budget
Target Audience
You need to identify and be firm with your target customer base first before you select a social media channel to work on. It's a must that you have accurate data and information which will show you the platforms that will work for your audience.
Just think of it this way, if you're trying to target Gen Z for your next marketing campaigns, you should focus on Instagram and YouTube. TikTok is also getting popular with this generation.
If you're going to push for Facebook for Gen Z, no matter how advanced their targeting tools are, you won't be able to get your desired results. This is simply because your target market is not using Facebook.
Even if you're going to deploy the most targeted and engaging content, if it's not reaching your target customer base, it'll be fruitless. Social media marketing uses social media as a communication tool. You won't be able to connect with the other party if you aren't on the same line.
Business Goal
Are you aware of the fact that social media is not just for restaurant marketing? Although for businesses, marketing is the main use for this platform. But it offers services way beyond marketing.
Here are some of the most common business goals that can be achieved through the smart use of this channel.
Social networking and Lead generation – Facebook, LinkedIn
Microblogging and Written marketing – Tumblr, Twitter
Photo-focused engagement – Instagram, Pinterest, Snapchat
Video-focused engagement – YouTube, Tiktok, Reddit
Now, you have to understand that this is not an all-or-nothing case. With a proper marketing strategy, you can mix and match and do unique combinations out of these platforms.
Budget
Now, this is usually not a major concern for social media marketing. Usually, all you need for these platforms are a working email address and the content marketing strategy that you're planning to use.
But, if you want to use more advanced featured tools like post targeting, you will be required to pay a bit for the extra service. And again, this is nothing to worry about as it costs nothing compared to traditional marketing such as TV and radio broadcasts.
Social Media Marketing for Restaurants – Is It Still Worth It?
With 4.48 billion active users, social media dominates the digital platform for now. So if you're still having second thoughts in investing in a social media campaign, just go back to the number of consumers that are actively using this platform.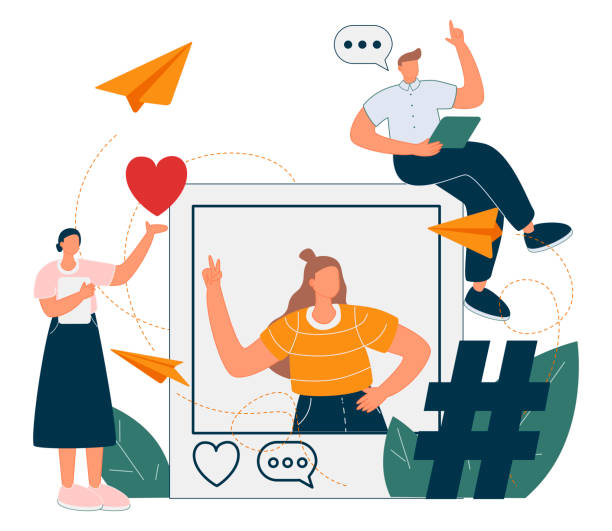 Aside from it helps in developing your branding, setting the tone, and the like, it also enhances your ranking for search engines. You can also maximize it by using it to communicate and engage with your customers, getting better usage of your online food ordering system.
Compared to other communication mediums used by businesses such as email and direct phone calls, social media proves to be one of the most effective. It enables you to address the concerns as soon as you receive the message from your customers.
Not only do you make your customer happy and satisfied with your service, but you're also saving money in the process. There's no need for a separate page to answer your customers, you only need someone who will monitor your profile.
You may also want to consider integrating other types of services namely Chatbot Marketing to stay on top of your social media monitoring.
Top Social Media Platforms for Restaurant Marketing
Here are the best-performing social media channels for businesses. Take a good look at their features and decide if it's the features that will best serve your business needs and purpose.
Facebook
With 2.7 billion active users, this platform offers the biggest restaurant marketing potential. It's also one of the most popular platforms for all generations, especially with the Millennials. Out of all the active members of social media, sixty percent of them are active on Facebook.
Recent developments of Facebook provided small businesses a voice for their brand. There are already almost eighty million active small business profiles on this platform, showing the growing reliance of business owners on this channel.
Facebook offers advanced targeting tools that can help you to produce more targeted campaigns, allowing you to enhance the effectiveness of your online campaigns. Using this feature, you can filter your audience according to their location, past activity on the platform, interests, and job descriptions.
To ensure that you'll be getting the most out of your Facebook ads and campaigns, make sure that you will provide your audience with tailored content. Your audience won't have the same set of interests, so you have to tailor your content accordingly.
Instagram
This photo-sharing platform, although it's inferior to Facebook when it comes to active users, boasts how it bags 130 million clicks on commercial and promotional posts. Showing how consumers on this platform are interested and engaged in marketing efforts.
Customer engagement wise, Instagram is considered as the top-performing social media marketing platform. Just make sure that you will work on producing high-quality photo and video content should you consider this type of marketing medium for your restaurant.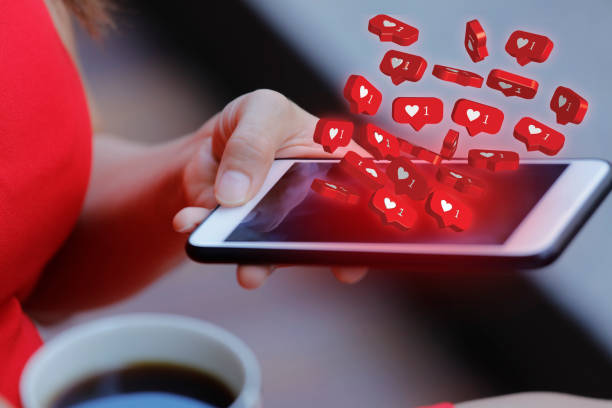 To make your marketing initiatives work for this platform, make sure that you'll identify the audience you want to target first. After mastering your basic ads skills to your target market, you can expand by trying out segments that share similarities with your primary market.
Strategically utilize hashtags and your customer photos. Keep in mind that stock photos are not recognized by this channel.
TikTok
Compared to the ten min average time spent on Facebook, TikTok users usually spend fifty-two minutes on this channel. The engagement of consumers on social media marketing campaigns on this platform is also growing.
This video-sharing platform uses different engagement formulas to keep the users and consumers interested in a brand. It targets the 16-24 range, which currently brings huge influence in today's purchasing landscape.
Pinterest
Although it's not as popular compared to the first-mentioned social media marketing platforms, Pinterest is stated to be a great visual communication tool for social media. If you plan on maximizing visual marketing for your restaurant, this should fit right for you.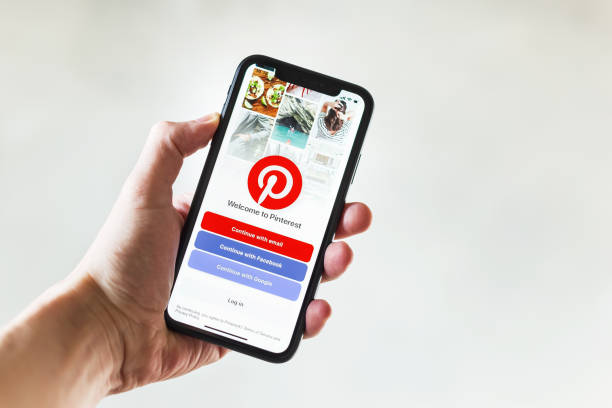 Its 478 million active users leverage this platform to follow brands and companies. Also, seventy-seven percent of them are most likely to stumble to a new brand or promotional post while browsing, emphasizing how it expands your brand exposure to another set of audience.
You must focus on trends and creativity if you want to excel on this platform. Stay detailed and keep your pins linking and intentional.
Reddit
1.4 billion native videos are watched on this platform every month. Yes, a billion videos monthly. It should not be new to you that video marketing is a proven way to engage your audience with your branding.
If you think that this is not worth the risk, keep in mind that the US, Canada, and the UK are among the top countries which have the most active Reddit users. Most of its active users belong to the range of 25-29, which holds a powerful purchasing authority for now.
Twitter
Videos are also one of the selling points of this platform. Aside from its focus on microblogging, the videos on Tweets present ten times more effective compared to written content.
On Twitter, you don't need to pay to reach your followers. Making your reach and engagement more organic and viable. So if you want to work on your brand awareness and direct conversions, this is the social media marketing platform to be.
Maximize this platform by starting with compelling CTAs. Unlike other channels, Twitter demands a precise, focused approach, which dictates the kind of lead magnet you choose.
There are other notable platforms namely LinkedIn, Snapchat, and the like. These social media platforms also offer unique features and advantages for businesses.