Facilitating al fresco or outdoor dining is one of the most successful responses of food businesses to the pandemic. Considering how restricted indoor trading was before, moving the transactions outside makes more sense.
Fortunately, with the aggressive vaccination campaign of the government, indoor hospitality is now allowed. However, this doesn't put every consumer at ease. Early this year, forty percent of consumers were still intimidated by the idea of eating out.
After all, we've spent a whole year believing that it's unsafe to do activities outside. In light of this, it's only reasonable that you adopt different ideas and services to continue thriving. Hence the accelerated popularity of cloud kitchens, food deliveries, and outdoor dining.
In this post, we'll be focusing on how you can maximize the potential of outdoor or al fresco dining. Though many are interested in this concept, they are hesitant due to the hurdles it entails.
However, in your case, there is no need for you to worry since we have compiled the best practices you can follow to make sure this concept is suitable for you. Here are some practical but useful suggestions for outdoor dining you can use for your restaurant.
Safe Outdoor Dining Experience for Restaurants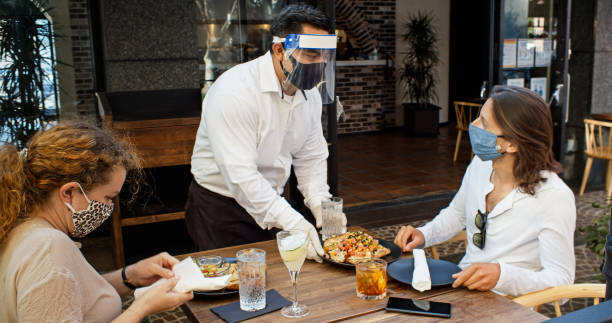 There's growing patronage for this type of dining experience to consumers. Aside from providing a safer dining experience for modern diners, it also gives them a breath of fresh air. An invigorating environment that is free of lockdowns, restrictions, and pandemic fears.
But it would not always be bright and sunny for you. You may need to overhaul and revamp your entire business model and plan if you ever consider offering al fresco dining services. Unlike indoor dining, there are external elements that play an important role in this concept.
The effectiveness of this concept may be reduced by factors beyond your control. Aside from the weather, you should also keep an eye on your floor plan, licensing, design, and space.
Safe Outdoor Dining for Restaurants – Factors to Consider
It's a must for every business that involves food preparations and service to comply with food safety and health codes. Once a meal is out of your kitchen doors, keep in mind that it's already open for exposure that could compromise its quality.
Just imagine if you'll be serving it in an open space. Quite risky, right? Here are the things you need to look out for if you want to provide consumers a safer environment for al fresco dining.
Time
Make sure that you provide your staff with adequate space for them to roam around the dining area. Especially if they'll be serving outdoors, it's a must that every dish should reach the customer's table as soon as possible to reduce the risk of contamination.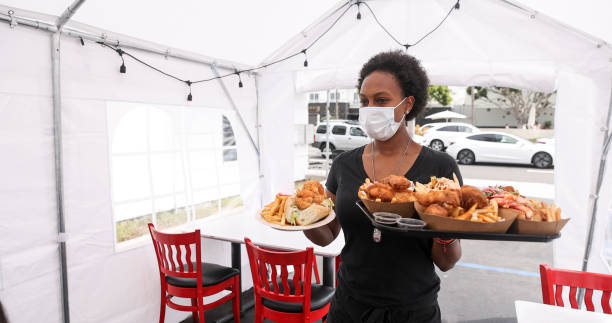 Temperature control
Serving a cold soup when it's supposed to be steaming hot is not the service that your customers signed up for. Ensure that you have the proper equipment and system in place before offering outdoor dining so that every meal is served at the right temperature.
But we're not just talking about the temperature of the meals you'll be serving. With the winter season approaching, you have to make sure that outdoor dining will still be something your customers look forward to.
Food safety
The exposure that leads to cross-contamination is one of the many things that you and many restaurant owners dread dining outdoors. And considering the changed dining habits of consumers, you have to make sure that you'll be focusing more on food safety.
Make certain that every physical contact point is cleaned and sanitized properly. Consider using disposable utensils to avoid unintentional transfer or exposure to microorganisms such as viruses and bacteria.
Hygiene
This is one of the most controversial topics for al fresco dining. Being placed outside the premises, customers dining out have limited access to washrooms and restrooms. It doesn't look good either if your customers are constantly going in and out of your restaurant just to use the restroom.
Make sure that you have an excellent floor design and plan to make it possible for your customers to wash their hands without being a nuisance to other customers dining indoors.
Best Practices for a Safe Outdoor Dining Experience
With careful planning, it should not be surprising to see your restaurant flourish with the help of an al fresco dining service. Here are some of the most effective tips you can use to optimize the benefits of this dining concept.
Create a risk management plan for weather hazards
Despite all the technological advancements that the restaurant industry has reached, no one can still accurately predict the weather. The outdoor dining experience is practically relying on sunny and warm weather.
Knowing how adverse the weather can be, it's a must that your alfresco area is well-prepared regardless of what the weather would be. Make sure you have a plan that could support your outdoor services whether it's a sunny, rainy, windy, or snowy day.
Design and construct a secure outdoor structure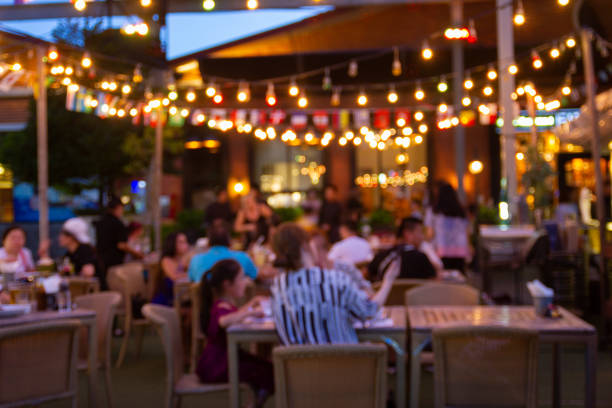 Outdoor dining is not as simple as putting tables and chairs and serving food outside. You have to make it enticing for your customers. And there's nothing more attractive compared to sturdy and durable outdoor premises that promote a secured outdoor experience.
Make sure that you have a feasible space where your customers can enjoy their meal at peace. It's ideal to be away from areas with heavy vehicular traffic. Adequate walkways should be corded to give way for pedestrians. You also have to keep your premises well-lit to avoid slips, trips, and other accidents.
While today's safety is mostly linked to the pandemic, you also have to consider the safety of your guests when they're dining in your restaurant. Whether they're inside or outside, you have to make sure that every part of your premises is secured and their safety is prioritized.
Utilize restaurant technology to enhance customer experience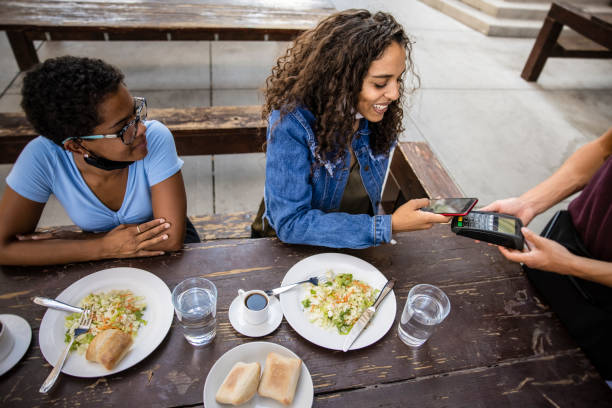 There is an abundance of options for restaurant technology and solutions in today's market. There are also programs developed specifically to improve customer experience with outdoor dining. Make sure to invest in those technologies should you consider going alfresco.
Here are some of the most common technologies to facilitate a safe outdoor dining environment.
QR codes – for contactless menus, payment transactions
UV light sanitizers – to make sure that your dining premises and tools are spotless
Online ordering service – for customers to place their orders and reservations in advance
Restaurateurs are known to be one of the most versatile groups of business owners. During this pandemic, it became more apparent than ever. You refused to give in to the limitations and tried different ways to keep on flourishing instead of caving in and giving up.
One of the most effective pandemic responses of the industry was to offer outdoor dining and online ordering for restaurants. And while it's tempting to try out this business model right away, make sure to check with your local health authorities, insurance agent, and legal team before jumping into the business.