Corbin & King joins a list of hospitality companies struggling with restaurant labor shortages and recruitment difficulties. They're recently forced to temporarily close Soutine, a restaurant in London due to a serious shortage of staff.
Before the pandemic, there's already a running employment issue in the foodservice industry. Competency aside, restaurant owners are also finding it hard to make a staff stay longer with them.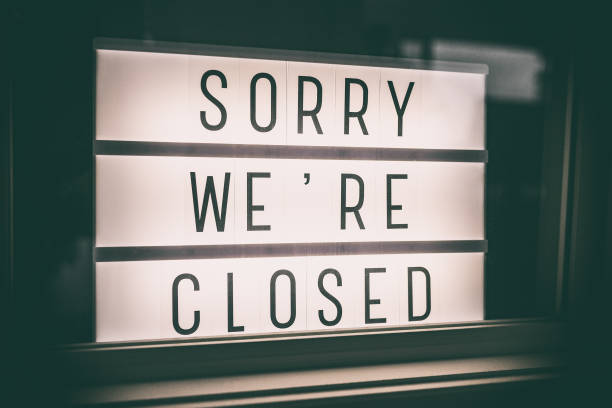 You should know that you should always aim for retention, rather than going for someone new. The entire hiring and onboarding process cost much more compared to if you're going to offer your staff across and refresher training.
Due to the forced closing of the restaurants and other food establishments during the pandemic, some of the restaurants need to furlough some of their staff. And since it took time for other areas to recover, some of those staff also looked for a more secure job.
Thus making it harder for restaurant owners, like you, to ask them into coming back for their previous position. Also, now that there's an additional risk with their health and safety, they're now eyeing businesses that offer better benefits and compensation.
The list of restaurants closing down due to restaurant labor shortage difficulties is growing. What do you think are the steps you can act on to ensure that your restaurant will not be listed?
Restaurant Labor Shortage- Explained
Did you know that the hospitality industry is having it twice as tough in filling job vacancies compared to other industries? Employees in this field have difficulty getting satisfaction from their jobs due to the ever-changing needs of customers plus their typically fast-paced environment.
The labor shortage is a phenomenon caused by a shortage of jobs relative to the number of jobless. This pandemic has caused an acute labor shortage, especially in the foodservice industry due to its adverse effects on the market and society.
With the development of our fight against Covid-19, restaurants are now open to serve the customers. Customers are excited to go and dine outside, however, there are not enough servers to serve them all.
Why is there a labor shortage in restaurants?
While others can deal with a demanding and fast-paced environment, others remain skeptical about it, especially if their benefits and wages are just enough. Modern employees now know that other opportunities could give them better incentives.
And this can be achieved without the need of working themselves out, physically and mentally. Imagine being required to move at a rapid pace while wearing a facemask? The current market situation will make it harder for you to court employees.
Benefits and health incentives aside, childcare support and career development also play an important role in restaurant labor shortage issues. Thirty-five percent of the workforce is composed of parents, and their lack of support affects their decision whether or not to join a brand.
As for career development, most of the restaurant staff are leaving their team because they see no growth and opportunity for them. One of the most common mistakes you can make is to dismiss training and connection with your staff.
Lastly, even though exposure and experience are important, employees are now prioritizing their physical and mental health. They know that they can't focus on their job while thinking of the risk of contracting the virus during their work.
Tips on How To Deal With Restaurant Labor Shortages
Everyone should understand that not all strategies are effective for every restaurant. Under the restaurant industry, there are plenty of playing factors that you should consider before you try out a plan.
Check the status of your restaurant and take note of what are the main sources on why you're having to deal with restaurant labor shortages. Here are some of the solutions you can use to prevent you from facing this type of concern.
Make your hiring process innovative and edgy
Ensure that your hiring process is attractive, especially to first-time job seekers. Keep in mind that young professionals already have different sets of goals and priorities. Align those with your recruitment program to gather enough interest from this group.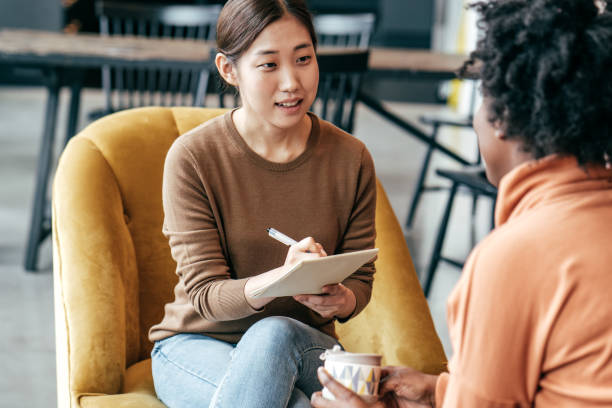 Consider launching a referral program to keep your current team excited with your hiring process. This doesn't just keep your staff's spirits high, but it also assures, in a way, that you'll be hiring qualified employees for your team. Make sure they know about your cool tech, such as your online ordering system for restaurants.
Be creative and innovative. Most of the modern job seekers are looking through online platforms. Advertise your job posting well and enlist your employee benefits, perks, and onboarding benefits to keep them hooked.
Provide flexible benefits
Understand that your team is composed of different individuals. Take a good look and observe what are the benefits you can offer that will best serve their needs and concerns. Through this, you're showing them that you give them value as part of your team.
Talk to your staff and ask them what are the benefits or incentives that you can offer to them. Are there parents on your team? Then create flexible working hours for them. What about working students? Make it possible for them to pick a shift that won't interfere with their studies.
There are plenty of ways that you can show support to your staff. Allowing them to enjoy such benefits motivates them to continue supporting your restaurant. While culture is important, benefits and salary will always count.
Create opportunities for professional growth
Remember that the restaurant industry suffered a great loss during the pandemic. This even revealed how unstable the industry and system are. Thus creating fear and doubts among the employees, leaving them thinking if sticking into the industry is the right thing to do.
Most of the restaurant staff were forced to leave the industry because no more opportunities are waiting for them. Especially now that it's undergoing labor shortages, employees are trying to find their luck with other industries such as logistics and the like.
But you see, as a restaurant owner you have the authority to turn the tables. You can establish opportunities to enhance their skills and promote them professionally. Build a culture that gives them space for improvement and growth.
Concentrate on retention. The competition in this industry remains intense, your competitors will be launching different hiring and training benefits to attract employees. Study the benefits and training programs that they're offering and make improvements based on what you learned.
Prioritize the health of your staff
And we're not just talking about physical health, you also have to consider the mental wellness of your staff. This pandemic has taken a toll on everyone's mental health. The uncertainty brings triggers most of the employees' anxiety as they don't feel safe anymore.
Although this wasn't that much an issue before, the sudden rise of indoor diners will make it extra difficult for your restaurant staff to cope. The fear of contracting the virus while on duty will surely affect their performance, and their mental state in the long run.
To show that you're taking this seriously, be proactive. Communicate with your staff and ask them what kind of support they need. It's wise to ask them what are possible issues that might hinder retention because you're enabled to prepare and create a plan to prevent it.
For physical health, make sure that you'll be scheduling them fairly. Even though it's understandable for them to work long hours and during weekends or holidays, make sure that you'll consider equality and fairness to your appointed working hours.
You can also consider mandating face masks and vaccines for the safety of your team. But you must ensure that you can provide adequate support for this initiative and that they're at ease with this arrangement.
Your staff is the building block of your business. They are an essential element of your business. If there are not enough staff, then your operation will suffer immensely. The issue of a restaurant labor shortage is a subject of a global concern that needs attention.
And while your restaurant doesn't need to deal with it yet, make sure that you'll do everything to avoid it. Continue to trust your concepts, strategies, and plans. At the same time, be open and innovative while adapting to the changing dynamics of the industry.