Restaurant SMS marketing is a type of digital marketing that connects customers through text messaging. With the growing number of smartphone users, this is an effective way to engage your audience.
This type of marketing holds great potential. 89% of consumers always have their phones accessible. Seventy-six percent of UK mobile phone users send text messages daily. The number is still impressive even with the presence of messaging apps.
It will not be surprising if you're still thinking that SMS marketing is not the best next step. But keep in mind that thirty-two percent of the 55-65 age group still opt for conventional SMS texts. In addition, it's a great alternative for those who already boost their online marketing efforts.
Text messaging is still considered one of the most convenient means of communication. The open rate of SMS messages is also far greater compared to emails. Thus, you need to take advantage of this form of marketing and see how it will help you grow your business.
Discover how text messaging can be used to market your business. Find out how to unlock another marketing potential for your restaurant.
SMS Marketing 101
The popularity of smartphones has made this type marketing for restaurants possible. You can convey different types of messages through this medium. This marketing strategy could boost sales, brand retention, or both.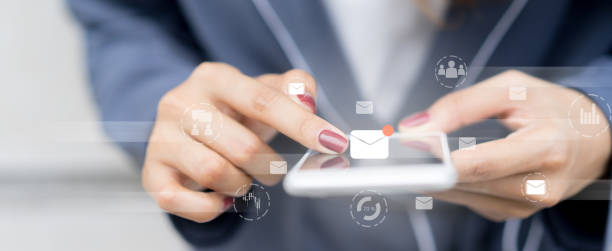 To run a successful campaign under this marketing type, you should know the elements to work with. It is more than just sending your customers a promotional message. It is important to consider factors such as timing, construction, and many more.
Here are the elements that keep text messaging campaigns effective:
Keyword
Creating and using the correct keyword for your messaging campaign is important. An acronym, phrase, or set of words that describe your restaurant, that's a keyword. It is vital to create keywords that make sense but are short enough that customers can recall.
Auto Reply
After agreeing to subscribe to your messaging list, customers should receive a text confirming their subscription. It's acceptable to use a scripted automatic reply. However, it is within your power to make it as personalized as possible.
Offer
Don't skip on your offers. Since it's in the form of a text message, you should compose it in the most alluring way. Your subscriber should feel that they'll be missing a great deal if they don't take your offer. Consider the impact of texting 6,000 customers an amazing deal.
Text message marketing is relatively simple to understand. Once your customers start to subscribe to your messaging campaigns, you're good to go. Make sure that all the elements are in place to prevent unnecessary fallbacks.
Types of SMS Marketing For Restaurants
There are several ways to categorize this type of marketing. It can depend on how you send it, or what type of message you send. The following types are listed below. Identify what will work for your restaurant concept and familiarize yourself with it.
Restaurant SMS Marketing Type – Sending Options
Bulk SMS Campaign
The most popular SMS campaign type. Among the other types, it requires the least time and effort. It is also known as a broadcast SMS because you send texts to every number on the list. Some tools offer personalized customer experiences by including their name on the text itself.
Conversational Messaging Campaign
It acts as a peer-to-peer campaign that directs your customers to your agent. The response from your end would depend on what your customers said in their previous text. It may be necessary to use templates to make the text messaging system more efficient.
This is primarily used for making reservations, collecting feedback, and can also be used by staff for communication.
Opt-In Campaign
It is primarily aimed at growing your restaurant list and boosting awareness of your brand. A shortcode and a keyword are assigned to this campaign to allow you to add customers when they reply with the assigned keyword.
An automatic response should be accompanied by a disclaimer to avoid turning off new customers.
SMS Marketing Type – Message Type
Promotional Message
Before starting this type of campaign, ensure that you have built a list of your SMS audience. The legislation prohibits you from sending a text message to someone unless they have signed up for your list. To do this, you must come up with ideas for attracting new subscribers.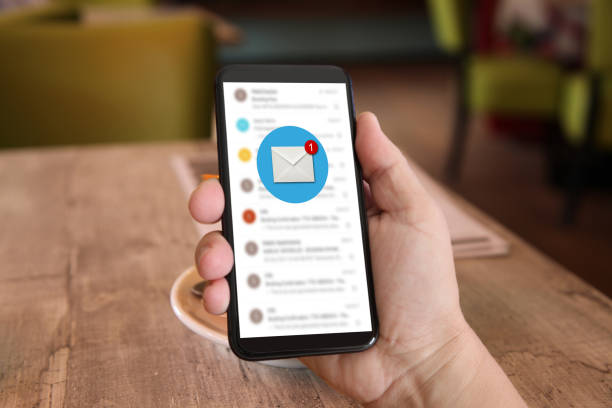 It is best to promote a keyword that will sign your customers onto your list just by sending that keyword.
The most commonly used keywords for text messaging campaigns in restaurants are receipts, menus, placemats, social media, cash register, table tents, and website. Just like these keywords, you should use a common restaurant term to associate with your brand.
Sending promotional messages is possible once you have a mailing list. Tell them about your weekly specials, limited-time offers, and even mobile coupons. Restaurant SMS marketing can also be used for loyalty programs and brand updates.
Transactional Messages
A reservation update, a delivery schedule, and a message informing them of the completion of their meal would fall under this category. This type of messaging can be automated using several integrations and APIs.
Advantages Of SMS Marketing On Your Restaurant
What are the other benefits of incorporating text messages into your marketing mix? Read below to find out more.
The progress of your SMS campaigns can be tracked easily. Just like your other marketing campaigns, it has its own set of metrics. Many online tools are also available to help you extract the most accurate data.
Adding interactive content to your text list allows them to reply to your messages quickly and easily, giving you insights into your text list.
Results and statistics can be obtained through text messaging almost instantly, so you can fine-tune your campaigns.
You can use text messaging to establish rapport with people using direct language and even emoji.
Sending text messages to your targeted audience is a great way to connect with them when they're most likely to be in your area or interested in your product.
It's one of the most affordable types of restaurant marketing. It's cost-effective.
Easy Tips For A Successful Restaurant SMS Marketing
There are a lot of similarities between text messaging and other forms of marketing. A successful campaign is based on a strong concept, compelling content, and tracking results. Check out these tips to get you started.
You need to know your audience. Consider creating a quick survey for your email subscribers or social media followers to find out what they want to receive via text message.
Make sure your messages are brief and sweet. You're more likely to get your message read if you keep it short and compelling. One good rule of thumb is to abide by the same character limit as a Tweet – 280 characters maximum.
Be as clear as possible. Text messages should be short, but not cryptic. You need to ensure that the reader will understand the text.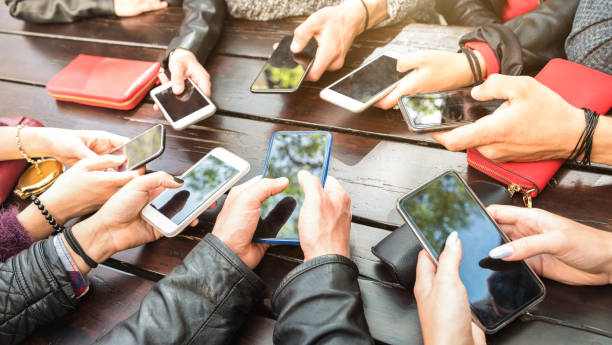 Give your subscribers access to mobile-exclusive deals. Mobile customers should be eligible to receive discounts, coupons, and other promotional offers.
Write in a casual tone that focuses on the recipient. You should emphasize exclusivity by using "you" and "your," which make customers feel valued. Don't be afraid to personalize. Make sure the recipient knows what the message is for by including their name, location, or area of interest.
Your text messages should never be without humor. Keeping it wholesome and keeping it away from controversial topics makes it a casual form of communication.
Adding emojis to your text is a good idea. It can give your marketing campaign personality and a fun element.
Analyze your results and tweak your campaigns as necessary.