Controlling food cost is one of the major tasks when operating a restaurant business as it is one of the biggest costs in the whole restaurant industry. Good thing, it's a manageable cost and little tweaks from your daily operations is the only thing you need to do.
First, here's the formula on how to calculate the food cost of your restaurant. It is important to calculate your food costs, if possible, in every menu item that you have, for you to be able to determine where the adjustments are needed.
FOOD COSTS IN THE RESTAURANT INDUSTRY
Food cost is basically the cost on food after calculating all indirect and external costs, that's being sustained by a restaurant. It is used to determine how much the restaurant's sales is making compared to how much it costs to prepare the menu items.
Restaurant managers utilize Food Cost data in order to have a deeper understanding on how their restaurant is doing in terms of profitability and this leads them to identify what needs to be adjusted and improved.
In order to manage your Food Cost, one must be driven to make bold decisions that need to be properly acted upon and followed through.
FOOD COST FORMULA:
Starting Inventory Value + Total Value of New Purchase – Ending Inventory Value = ACTUAL FOOD COST
FOOD COST PERCENTAGE FORMULA:
(Cost of Goods Sold / Food Sales) x 100 = Food Cost %
BENEFITS OF MONITORING YOUR FOOD COSTS
Though it is an important task, calculating and monitoring food cost is usually taken for granted and not done properly by restaurant management. It may appear like it's an additional task to numerous tasks in running a restaurant, but this is a crucial element in order to ascertain how well your restaurant is doing.
Keep in mind that calculating food cost is a global practice that's being observed not just by small businesses, but also by large and global restaurants. It's a standard for them to always check how profitable their restaurant is
Here are the main benefits your restaurant will enjoy if you decide to start calculating and monitoring your food cost:
Know how each ingredient has a direct impact on your profit margin. If you're monitoring your food cost, you'll be able to act correspondingly if there are adjustments needed to make.
Design and price your menu according to which items are the most profitable.
Set a standard food budget and abolish menu items that are costing you or look for other ways to manage your food cost without compromising the quality of your food items.
BASIC STEPS TO CONTROL FOOD COST
Stick to a food budget
Make inventory management a must
Monitor food prices
Try to make more prep work
Reach out to your suppliers
Control the food waste
Modify your menu
Check the specifications of produce
Carry out a standard food portion policy
Look out for hidden costs
Substitute ingredients can be your thing
Utilize adequate tools
Train and inform your staff
STICK TO A FOOD BUDGET
It may appear as an unspoken rule, many restaurants don't have a food budget or they don't particularly stick with it. Gather the needed data in order to set an ideal budget that will work for your restaurant. Minimize food cost by adhering to your budget and tracking your progress.
MAKE INVENTORY MANAGEMENT A MUST
As cliché as it sounds, managing your inventory can do wonders for your restaurant. This prevents you to overstock ingredients and to run out of stocks as well. Inventory management must be done regularly as it improves your purchase leading to controlled food cost. This involves your food delivery app, too.
MONITOR FOOD PRICES
With the inflation going and changes happening within the market, it is important to track the food prices as it directly affects your restaurant's food cost. Having an idea about the price changes would enable you to prepare and plan ahead to protect your profit.
Save more of your budget by evaluating the supply chain and checking if there are disruptions that will impact the price range to the market.
TRY TO MAKE MORE PREP WORK
Before taking this tip into action, make sure you also calculate the labor cost associated with it. This is an added task for your kitchen staff as they could just order pre-cut vegetables rather than cutting it on their own. But buying raw ingredients is a proven way to reduce your food cost.
REACH OUT TO YOUR SUPPLIERS
One of the factors of food cost is where the ingredients are coming from. Make sure to negotiate your prices well with your suppliers and settle with an arrangement that will most benefit your restaurant.
Delivery fee also contributes to the increase of food cost, make sure your supply chain of suppliers is reduced to your essentials. You may try out to partner with local suppliers in your community. This will both benefit your food cost management and marketing at the same time.
Another thing that works is if you join a purchasing group. Purchasing Organizations are restaurateurs who buy the ingredients you often need. It gives them better negotiating powers that's why suppliers give lower prices even for the best quality ingredients.
CONTROL THE FOOD WASTE
The main culprit for food cost is the amount of food put into waste just because ingredients are not properly monitored, orders are not properly placed, and other mistakes that are completely preventable.
Reduce food cost by managing food waste through implementation of FIFO Policy (First In, First Out). This policy prevents spoilage of ingredients and makes sure that ingredients are used to their optimal condition.
Utilizing your daily specials is also one way to prevent food waste. There's too much pumpkin in your kitchen? Make Pumpkin Soup the Soup of the day. This way you're using every ingredient you have and nothing is put into waste.
Last thing you can do is to get creative with your ingredients. If you have a day-old bread, you can still use it as croutons. Vegetable scraps can be used for a vegetable stock. It is time to be innovative with your recipes and make the most out of your ingredients.
MODIFY YOUR MENU
Continuously serving menu items that don't appeal to your customers is one way to escalate your food cost. Conduct research or survey to check out what are the menu items that are doing great and what's not working, tailor your menu around the date you've gathered.
Start by doing an inventory checking regularly, then you can eliminate menu items that are high-cost but returns low to zero profit.
CHECK THE SPECIFICATIONS OF PRODUCE
There are factors that really don't affect the quality of the main product. Some fruits are graded lower because of the bruise on its skin but the inside remains untouched and fresh. Make sure you're paying the right amount for an ingredient because sometimes these grades don't matter.
Tip : Take note of how the ingredient would be prepared, and make a good research about the grade specifications of that particular ingredient.
CARRY OUT A STANDARD FOOD PORTION POLICY
This is a bit associated with food waste management. In order to lower food cost, make sure you're delivering appropriate food portions to your customers as this avoids excess food that leads to waste.
Make sure to account for the "hidden costs" such as oil, butter, and seasoning, as these costs often take restaurateurs into surprise. Price your menu items properly by including these costs to your computation for a more accurate result.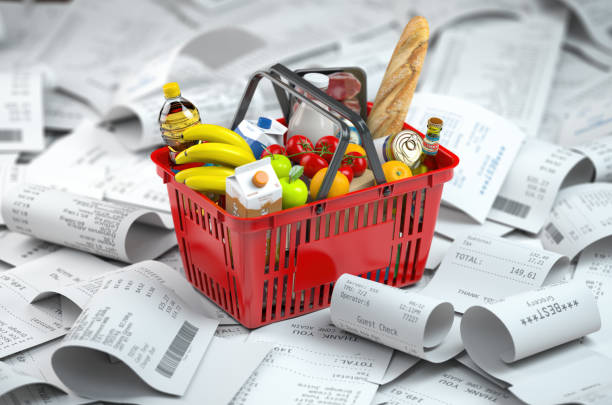 You may reduce the costs for this by negotiating with your suppliers, you may also try to order in bulk or whatever works best for your concept. There's no need to lower the quality just to score a better deal of ingredients.
SUBSTITUTE INGREDIENTS CAN BE YOUR THING
Menu Substitution can help reduce food cost. Options such as turkey to chicken, are some of the substitution you can check out. Take note that there's also a growing population of plant-based and vegans. Catering this growing market will surely help in boosting your profit as well.
UTILIZE ADEQUATE TOOLS
You don't have to be a tech-savvy in order to enjoy the benefits of the technology for your restaurant. The modern POS Systems are mostly easy to use and they have the functionality which can help you improve your daily operations.
Inventory management, Menu Engineering, Order Processing, these are just some of the restaurant functions that can be made simpler and more accurate with the help of the right tools.
TRAIN AND INFORM YOUR STAFF
All of these tips won't be possible if your staff don't have an idea on what you want to implement. Make sure you express your goals to them for them to do their job towards the goal – reduce food costs.
It may be surprising, but almost all of the most profitable restaurants and restaurant chains have food costs that exceed more than 40%. This just shows that no matter what size or how much your restaurant is making, if food cost is taken for granted, it'll still cost the business more.
Trying to negotiate their way in order to bring down their food cost is a must for a restaurateur. If you're already doing two to three out of these tips, good for you! The good thing about these tips is that you don't need to rearrange your whole operations, you can just simply try out one by one until it becomes part of your working culture.