If you're still looking for what type of apps for restaurants you should equip your current operations, you've come to the right place. Restaurant owners, such as yourself, are being overwhelmed with a lot of options of helpful apps for restaurants. In this article, a thorough discussion about what type of apps for restaurants and takeaways are essential for you as a restaurateur and how they can help with your operations will be handed over to you.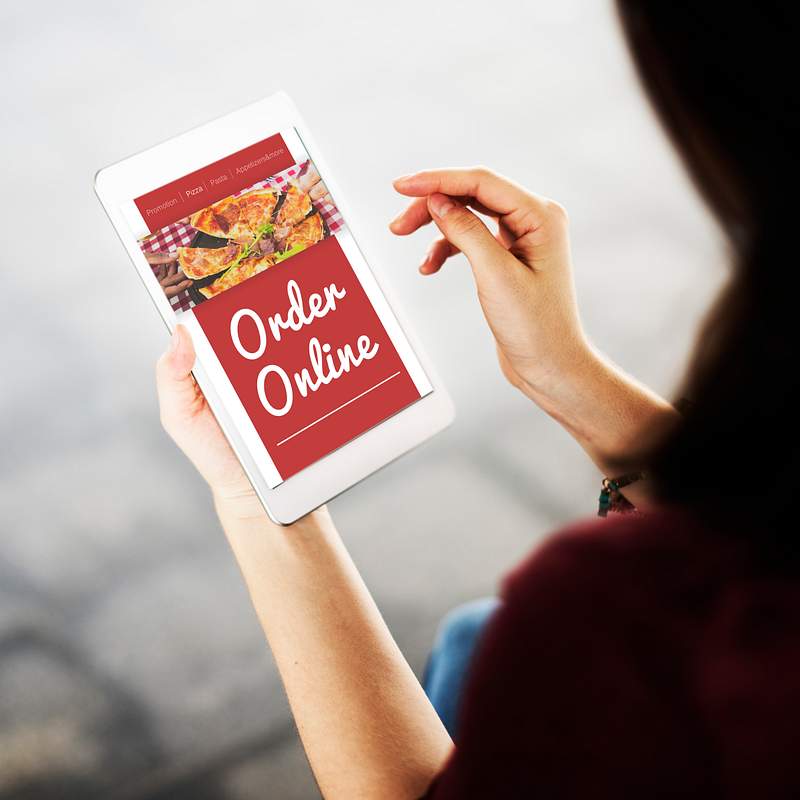 No matter how many times it's been mentioned, everyone still sees running a restaurant as a challenging and tough job to fulfill. The demands from both the customers and the competition can easily drag every restaurant owner down, that's why restaurant experts developed technologies that serve as a helping hand for restaurant owners.
Apps for restaurants that help with restaurant management, inventory management, and even staff scheduling are all available in the open. You just have to see what will work for your restaurant's concept and see how much they are worthy of your investment.
WHAT ARE THE USEFUL TYPES OF APPS FOR RESTAURANTS AND TAKEAWAYS?
Your POS and EPOS system for takeaway restaurants might be doing the basic job for you, but in order to properly address different demands of your restaurant operations you must be equipped with the proper tools. Here's a list of what type of apps for restaurants and takeaways you should consider incorporating for your restaurant business.
CUSTOMER FEEDBACK APPS
One of the most important things for restaurant owners to track and monitor are the feedback from customers. As 92% of customers base their buying decision through reviews. Identify which platform your customers are mostly expressing their reviews and opinions about your restaurant and try to monitor and respond to them in an appropriate manner.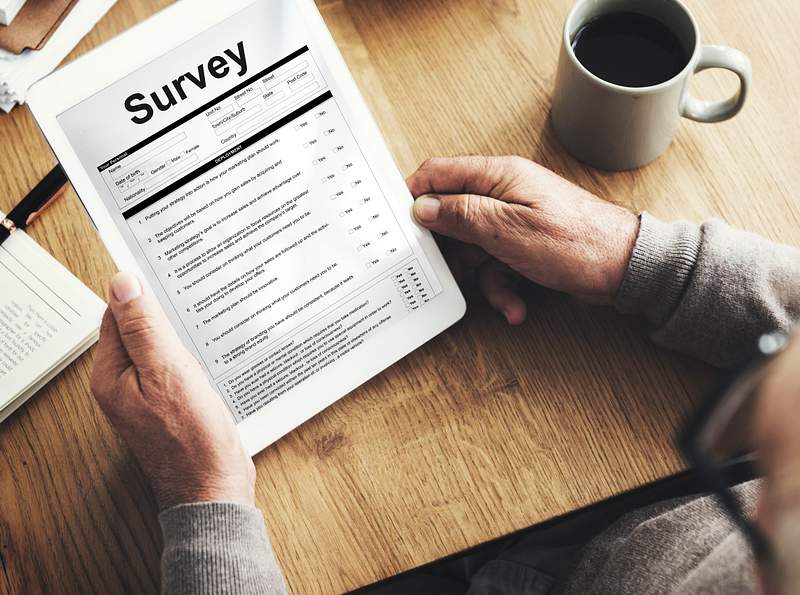 Review Trackers,Yelp and Zonka Feedback are just some of the apps for restaurants that are known for this function.Zonka Feedback is a multi-channel feedback system that allows you to send targeted email and SMS surveys once your customers are already outside of your premises. Yelp is the top review site for restaurants and other food related establishments. While the Review Trackers app allows restaurant owners to monitor all the reviews from different review site in one, easy-to-understand platform.
Through customer feedback apps, you now have the ability to easily monitor and respond to reviews timely. This will boost customer satisfaction and engagement for your restaurant.
SOCIAL MEDIA MANAGEMENT APPS
Managing all your social media accounts might appear as an easier task compared to other admin tasks, but keep in mind there's more than just posting in social media management. Aside from posting, you also have to understand the timing of your posts, and how you'll categorize your customers for effortless targeting.
Social media management apps for restaurants such as Buffer, Sprout and Hootsuite will act as your helping guide for your social media journey. Hootsuite has features such as scheduling posts, gathering data about your messaging, and upholding your brand (no matter who's handling your account) are the reasons why this type of app is being celebrated. Now you don't have to worry about your Facebook, Instagram, Twitter, and even LinkedIn accounts as it is now more manageable through this type of app for restaurants.
STAFF MANAGEMENT APPS
This type of apps for restaurants are focused on helping restaurant owners with staff schedule management. As a restaurant owner, you're probably aware how proper shifting affects the dynamics of a specific shift or the entire operation. It affects the productivity and effectiveness of your staff, that's why having a reliable tool that can help you with this task is highly recommendable.
Schedule Management Apps
Some of the most popular schedule management apps for restaurants are 7Shifts and Zip Time Clock. These apps help restaurant owners or restaurant managers to track and control employees' time, the main function of these apps is to properly schedule your staff based on shift requirements and their availability.
Through schedule management apps, you can now manage labor costs and payroll easily.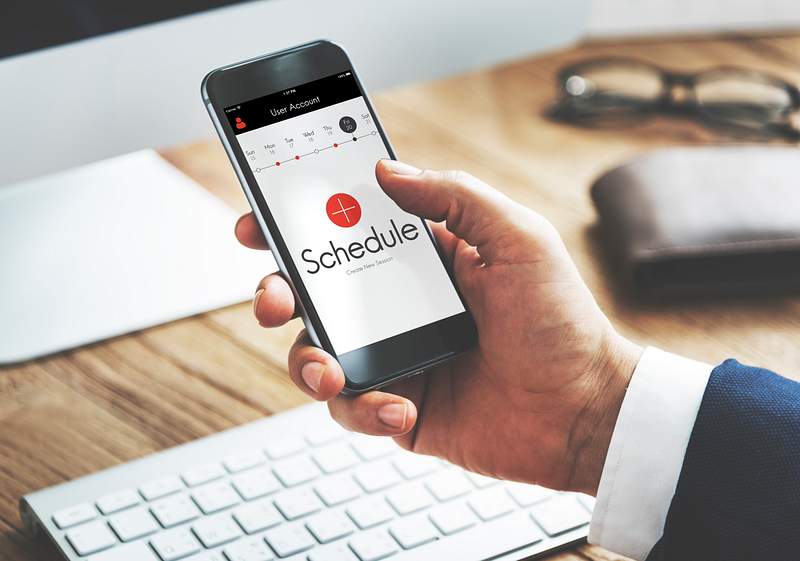 Incentive Management Apps
Restaurant owners should continue to give value to their restaurant staff. This is to keep them motivated and productive while serving their shift and fulfilling their tasks in their restaurants. And if you still don't have an idea on how to properly reward your staff, you better check some incentive management apps for your restaurant.
Bonusly is what comes in mind if apps for rewards and incentives for staff is the topic. This app allows you to increase employee engagement and simplify performance management. It helps improve the working environment and culture leading to a more meaningful and efficient employee interaction.
RESTAURANT MANAGEMENT APPS
These types of apps are most likely your POS and EPOS system-based apps. They are the ones that help restaurant owners with all the basic operations inside the restaurant. Known for being user-friendly and cost effective, this type of app allows restaurants to process payments ahead of time, take orders online, perform marketing functions, increase customers' satisfaction and engagement, and provide branded mobile apps and restaurant websites.
Touch bistro and etakeawaymax are some of the most popular and effective management apps for restaurants and takeaways.
ORGANIZATION APPS
Running a restaurant takes your time, focus, and energy. As a restaurant owner, you can't afford to lose those three in order to keep your business running. That's why organization apps for restaurants are developed to lend a helping hand.
These apps help you organize your notes and to do list tasks. Evernote keeps all your notes, attachments, recordings, tables, and links all in one place, while Wunderlist allows you to organize your day or week in a more manageable manner. Both can be collaborated with staff and managers.
RESERVATION APPS
Probably one of the most essential apps for restaurants and takeaways. These types of apps give you the ability to manage reservations, advance orders, and even wait for your customers. Features such as table management, seat management, and customer relationship management can be found on these apps. However, there have been issues with Deliveroo sign in for restaurants and Uber restaurant hub.
NoWait, DineTime App, and NexTable are known reservation apps for restaurants.
MARKETING APPS
Staying updated to restaurant trends, and sharing it with your customers can be a lot for you, especially if you're trying to manage your time and productivity. Through these marketing apps for restaurants, you can now function effectively while running your marketing campaigns and strategies.
Feedly is an app that keeps you updated about the restaurant industry, while MailChimp is an app that helps you with your email marketing. Incentevio is also an app for restaurants known to provide essential details needed for a marketing campaign.
BACK-OF-THE-HOUSE APPS
These types of apps for restaurants helps with the accounting requirements, HR requirements, sales requirements, and inventory management requirements. The following functions are considered admin tasks that serve as the backbone support of the entire operations of a restaurant.
For inventory management apps, Orderly, Bluecart, Bevspot, and Partender are something to check out for. Restaurant owners may start to rely on apps such as Restaurateur, Freshbooks, Crunchtime, and Compeat for their accounting and financial needs. Zenefits can be beneficial for HR functions, and apps like Avero provides sales insights to help restaurant owners and managers.
IMPROVE YOUR RESTAURANT OPERATIONS
Take time to immerse yourself with your current operations, and observe what part needs improvement. Keep in mind that these technologies and restaurant apps are here to help you improve your restaurant's performance and efficiency, it ensures that you're not losing money in the long run. If you want to continue thriving and be steps ahead of the competition, it is now time to consider utilizing apps for restaurants and takeaways.
Looking for a cost effective restaurant management partner? Talk to us and learn more!