In restaurant management, overcoming a major setback can be the toughest yet most rewarding experience. Being able to pivot and adapt to a new business landscape is not easy, but with proper planning, it can be done.
COVID-19 is a significant problem for the entire industry, especially those businesses relying exclusively on dine-in services. As soon as lockdowns were implemented during the early stages of the pandemic, restaurateurs began looking for ways to cope with this crisis.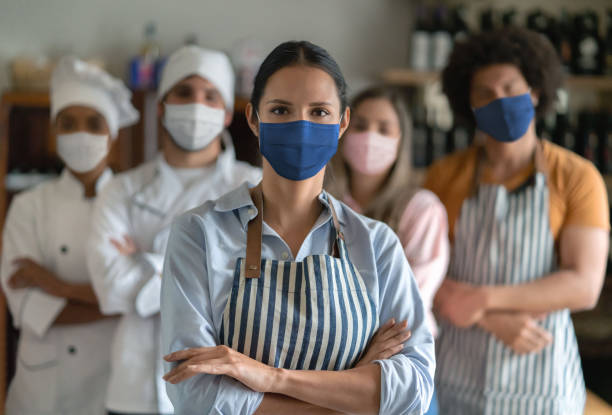 This is why during the first quarter of 2021, there's already an improvement in the diner visit situation. With the help of improved health and sanitation protocols, plus the aggressive vaccination drives, there's already an increase in fast food visits in the US.
Although consumers are ready and keen to do social activities, most restaurants are not prepared. In between meeting the new normal safety and health protocols, and making sure that the diners are still comfortable, finding the right balance should be your priority.
If you're having a hard time knowing what you should prioritize to fully overcome the challenges of this pandemic, then this article should be helpful to you. To prepare your restaurant for the new normal, we have compiled specific restaurant management points you should concentrate on.
Restaurant Management Points To Focus
Keeping up with the rapid industry evolution while trying to manage every area of your restaurant could be messy. While multitasking is an admirable method, you should understand that you can only do so much.
Keep in mind that while doing all at once is better than none, it could lead to substandard results. Without enough focus and proper management, all your efforts could lead to nothing and down the drain. This is why it's important to know which one to prioritize.
And this is not limiting your authority as a restaurant owner. Acknowledging that there are things that you should work on first is a start of a smoother and more efficient restaurant management system.
Also, it'll be more productive for you and your team if you're going to start working on things that need to be taken care of right away. When it comes to handling this pandemic outbreak, the best way is to adapt quickly.
This is the main reason why you should know what areas of your restaurant need urgent care. Although this may not be the solution for everyone, it could be the one for you. As a result, we determined that these points were the most common areas needing utmost attention.
With all the market changes, digital transitions, and other services being present in today's restaurant landscape, it can still overwhelm you. Even though you're already an expert with management, mishandling of issues could blow off your business.
Staff Management
Labor shortage remains to be one of the crippling issues in the industry. Be it pre-pandemic, during the pandemic, or post-pandemic season, there's still a major concern regarding the recruitment and staffing process in restaurants.
This is why it's more important for you to understand your employees. Make sure to look into their point of view, or talk to them before making business decisions that will affect them. You should establish open communication to ensure that you're taking care of them with every process.
Competitive salary and compensation aside, education and training are powerful tools to entice employees. Keep in mind that the key in retaining employees is to know and deliver what they need and want.
Most of the time, it's not just about the salary. Employees are looking for a company that could provide professional growth and financial security. If you can provide them with a healthy working culture that could cultivate both, then you're on the right path.
Revamp your traditional hiring process and start looking for methods that work. Consider doing job posts on online sites. Make your recruitment process more interesting and engaging to your potential candidates.
Services Management
Your restaurant management plan should include a list of the services that you provide. As part of everyone's response to the restrictions and lockdowns, restaurant owners jumped into online services and food delivery right away.
But what are the other services that thrived during this pandemic season? Yes, you read it right. Online ordering and delivery are not the only services you can use to overcome the outbreak's challenges in your restaurant.
There are curbside pick-up and a modern drive-thru experience. These services also encourage contactless transactions, which are the type of activities that most consumers are looking for.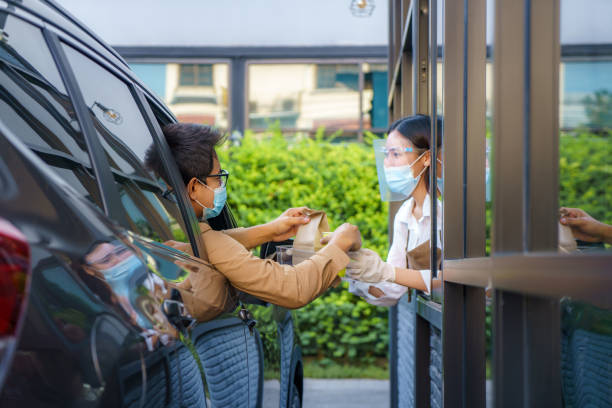 If you have extra capital to spare, trying out drive-thru services should be the best option for you. In the UK, it has been observed that there's tremendous growth in drive-thru spending early this year.
And even though the country is set to ease up with its restrictions, experts claim that it will continue to grow. This is mainly because most of the consumers feel more comfortable, safe, and secure dining in a familiar place such as their cars or their homes.
You should also try to revisit your customer service measures. Due to the major market shifts and changes that have happened in the past months, there's a great chance that what worked for your restaurant before won't work with the new consumer behavior.
Considering that indoor and other hospitality and social activity are now permitted in most of the areas, it's best to ensure that your team is ready to meet the demands of modern diners.
Customer Management
Customer engagement should and will always be an integral part of your restaurant management. After all, if you fail in this area, then how do you expect to sustain your business?
With the help of digital tools and social media, this task should be easier for you. However, identifying the ideal platform and metrics might be a bit challenging. But worry not as most of the modern solutions are intuitive and easy to understand.
Tip: If you're looking for a cost-effective solution to engage your customers and generate loyalty from them, a restaurant mobile app should be perfect. You must start to invest in modern online ordering systems and solutions now or risk being left behind.
Technology Management
The needs and demands of consumers are indeed volatile. However, if there's a preference that's here to stay, it would be the inclination of customers to digital solutions and technology.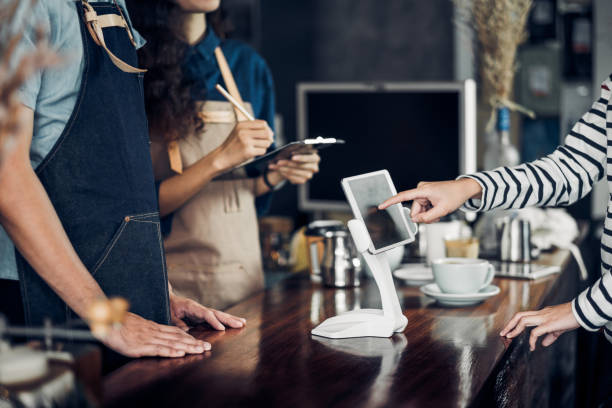 If you think that when the effects of the pandemic subside, the hype of technology will follow, then you're mistaken. Customers love the convenience and security of these tools. And whether you like it or not, it's a trend you can't escape.
As part of your restaurant management, you should work on the solutions that you will deploy in your restaurant. We understand that this could not be easy for everyone, especially for small and start-up restaurants, but you should understand that this is already a vital component for your business.
Of course, there's no need for you to use every tool there is. Make sure that you will utilize the ones that can and will specifically meet the news of your restaurant. Most importantly, use an online food ordering system.
If your management prioritizes the right initiatives and focuses on communication, customer experiences, and innovation, you will be able to manage the challenges as they arise while building a solid foundation for the future.