With today's digital landscape, WiFi marketing is considered a strategic and practical way to keep up with the online competition. It's a flexible and versatile type of restaurant marketing that benefits both your sales and marketing initiatives.
Modern diners mostly spend time with their phones while dining out. And while encouraging them to connect organically with their companions, you can also work on taking that to your advantage.
But what exactly is this type of digital marketing for restaurants? Are you aware that what you consider as an extra service is now a necessity for consumers? How will a food service business benefit from this marketing hype?
To help you answer those questions, read along and discover how WiFi marketing can work wonders for a local restaurant business like yours.
An Ultimate Guide In WiFi Marketing For Restaurants
Given how deep we are now into technology, it's hard to imagine that you haven't utilized this element yet. This type of marketing is often overlooked as it is easy to miss out on things that appear to come naturally.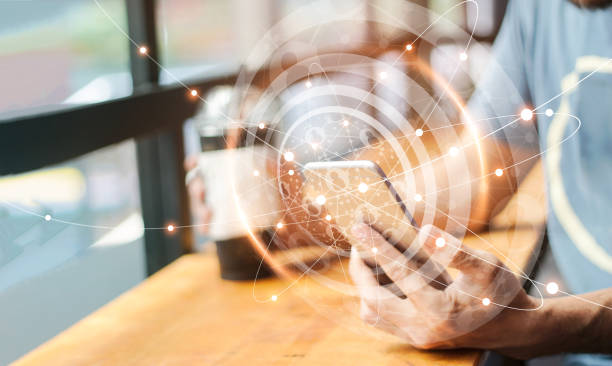 As a restaurant owner, you recognize the demand of customers with WiFi connections. The online dependency of consumers is a trend that's meant to stay. Consequently, it seems only logical that you would offer this "extra service".
But, you also have to understand that this is not just an additional cost for you. Before you think about the cost of this service, you also have to think about how it will benefit your entire system.
In the UK alone, there are 62.87 million monthly users of WiFi services. Think about how much business you could lose if you ignore that huge segment of the market. Due to the heightened competition online, it is essential to keep your customers interested in your brand with a stable method.
Modern diners are actively looking for establishments that offer WiFi services. The term "WiFi restaurants near me" has peaked its popularity over the past year. With this number, you just have to accept that it's already part of your customer experience.
What is WiFi Restaurant Marketing?
This method of marketing utilizes internet sign-on splash pages to capture basic customer information. This information can then be used to develop more targeted marketing campaigns in the future.
It works by requiring customers to provide their name, contact information, and/or email address before they connect with your WiFi services. Just make sure that you'll let them know how you intend to use those data and that that information is secured with you.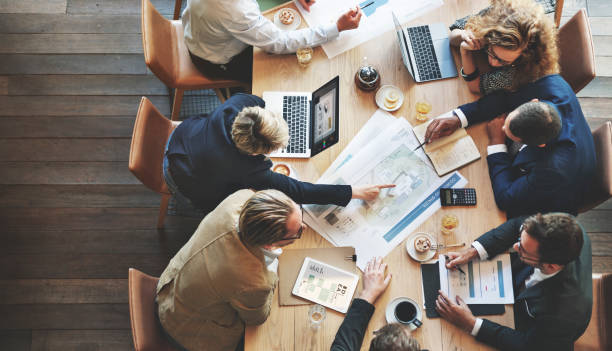 The sign-on requirements will be up to you. If you need their age for their digital profile, you can also include that before they avail of your WiFi service. And if you're thinking that this might not work knowing how sensitive consumers are with their data, then let us tell you this.
96% of consumers want access to internet-connected establishments. With consumers preferring more contactless transactions, this is an easier and safer way to gather their data at the same time, you're offering them a great customer experience.
WiFi Marketing also allows you to gain insights into your daily operations. It can provide you details about who often visits your establishment, how frequent they come back, how long they're staying, and the like. You can then use this in your online restaurant ordering software.
Benefits of WiFi Marketing for Your Restaurant
When you think of restaurant marketing, this may not be the first thing that comes to mind. Although, you'll be missing out on a lot of marketing and customer loyalty opportunities without it. To help you understand more, here are the benefits that it could offer for your restaurant.
It captures detailed analytics about customers
Through WiFi marketing, you can cover a lot of areas that most conventional marketing campaigns can't reach. It allows you to look into the time spent of customers that's not usually captured using traditional online marketing campaigns.
This is the main reason why it's helpful to deploy this type as it captures a great share of comprehensive customer data. Campaigns through traditional and online marketing are built around accurate and relevant data, thus the importance of a data-capturing campaign type.
Marketing groups can give you access to this type of data, but they tend to be costly. And for a local business owner, it might not be the best option for your budget. But through this marketing type and with proper integration of tools, you can gather this data easily.
And even though your customers don't sign in on your WiFi and they continue as guests, you can still see significant real-time customer behavior data. You can then observe and track how your customers are reacting to your current management and operations work system.
It allows you to build a huge and accurate customer database
A customer digital profile is automatically built by your system as soon as a customer connects and log-in on your WiFi service. And as we've mentioned, even though they opt not to disclose any information, their data will still be associated with their devices.
With proper sign-in requirements, it can help you with our other marketing initiatives. Did you ask them for their email address? Then you can include them in your weekly newsletter. They're required to give out their mobile number? You now have additional leads for your next SMS marketing campaigns.
As you systematically grow your customer database, you're also capturing essential data that enables you to produce more personalized campaigns. Using targeting and customer segmentations increases any restaurant marketing initiatives.
It involves customer segmentation
WiFi marketing for restaurants executes customer segmentation and allows you to produce effective target marketing campaigns for your business. And what comes next after that? Yes, increase in revenue.
Segmented campaigns can lead to a 760% increase in profit. Consumers support a campaign not just because it's visually appealing or because of the reward that comes after. They don't want a pushy sales pitch. They want information they can use, something relevant to them.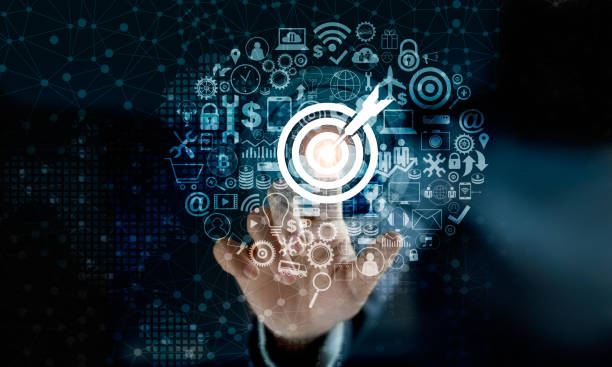 Also, now that you're equipped with this kind of system, you can then identify the core customer personas for your restaurant. These personas can be leveraged for more specific marketing campaigns.
And with the analytics that comes with this type of marketing, there's an endless possibility of campaigns that you can launch. You can create a static campaign, or you can create an automated one based on the demographics and behavior of your customers.
It establishes customer trust and loyalty
By sending segmented and target campaigns, there's a huge chance that you've already established a connection with your customers. It is now easier for them to trust your brand as they see that you value their patronization of your brand.
Also, since you have their data, you can now identify who they are and what they need. Should they message you for something, try your online delivery service, or simply go back to your establishment, you can now offer a more personalized service.
The more you show care and value for your customers, the more they'll be eager to support your restaurant. WiFi marketing cultivates not just customer loyalty, but higher spending from your customers as well.
It shows customer attrition
Again, the analytics you can extract from this type of digital restaurant marketing is valuable. And one of the most important data that it can show you is customer attrition. Also known as customer churn rate, this is when a customer stops doing business with an establishment.
If you can identify right away your churning customers, then you can prevent them from drifting away from your brand in the future. It's an indispensable tool that allows you to save your customers from turning away.
Through this, you can send them personalized messages and promotions from your restaurant. These deals should motivate them to continue their support with your business. Also, you can turn this into a learning experience by asking them what pushed them away in the first place.
What is a WiFi Marketing Software?
This is the system that will support your campaigns under this method. It enables your brand to connect and communicate to customers through your WiFi services. It's the program that allows you to carry over this type of marketing.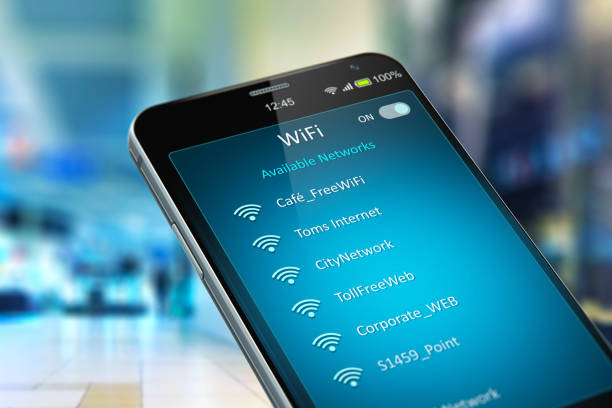 There is plenty of WiFi marketing software for restaurants available in the market. It is ideal to research first and determine how you will incorporate this initiative into your business. After that, you can narrow down your choices. Try out the free trial versions as well to have an idea of how it will perform.
Here are the factors to consider when choosing the best software for this type of restaurant marketing.
Features
Here are the features that you should look into to ensure that you can take full advantage of this method.
Customer Analytics
Lead Generation
Email Automation
Branded Splash Page
Integration (Social Media and Website)
Data Export
Trigger Marketing Campaigns
Customer Loyalty Program
Data Privacy Compliance
Heatmaps for Locations
Deployment
Your campaigns should be compatible with different devices. Not just an iPhone or Android device, it should work with different device types.
Training
Your marketing team should be trained to understand and utilize your chosen software. You should choose a developer that can offer your team the best and adequate training.
Support
As with every online service, there's no assurance that it will run and operate smoothly 24/7. Make sure that you'll be choosing a software provider that can offer your business utmost support should there be technical concerts needed to be addressed.
How much does WiFi Marketing for Restaurants Cost?
Many factors affect the cost that this method entails. Starting from your provider, up to the features that you want to be integrated with, can impact the price. The average service for this would range from about $300 to $500.
But that just for the software, for the entire marketing, you have to consider its two main factors.
WiFi devise and network cost
Marketing platform to enable the campaign and software cost
Do your research and check out other establishments that offer this type of marketing. Look into how they've planned and implemented it, and see what methods you can adopt for your restaurant.
WiFi Marketing Campaign Ideas For Restaurants
Customer database creation is just the tip of the iceberg, explore more of this marketing by trying out the following.
Customer Loyalty Program
One of the features that this method offers is trigger campaigns. You can set it to trigger a loyalty program as soon as the customer leaves and disconnects with your WiFi service. Send them a thank-you message or offer them an exclusive deal to entice them into coming back.
Online Ordering and Food Delivery Special Promotion
Once your customers leave your premises, program your software to trigger an email marketing campaign. It should inform your customers about your online ordering and food delivery services. Offer them a first-time user deal to make it more interesting.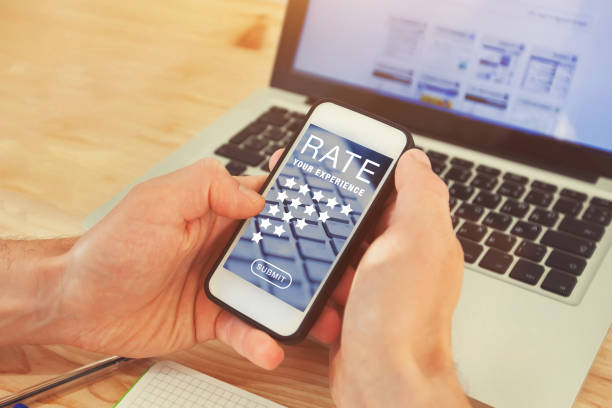 Surveys
Gathering feedback and reviews from your customers should be easy using WiFi marketing. It's ideal to include a short survey before they connect completely with your internet service. Just make sure that you won't ask for too elaborate answers.
Make it easier for customers by using a rating system or multiple choice. This way, you're not just capturing their information, but you're also able to learn what areas of your restaurant need improvement and how your customers see your brand.